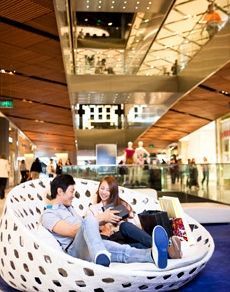 Family Holiday locations in Thailand
---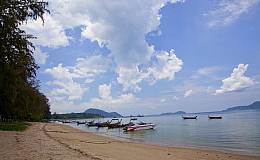 Although Rawai Beach isn't known for its amazing scenery and fluffy white sands, this beach is located on the southernmost tip of Phuket Island, famous for its amazing value for money seafood served directly on the beach.
---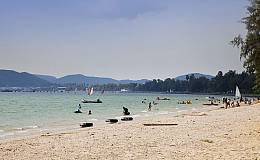 If you are seeking out a peaceful and laidback beach, Dongtan Beach at Sattahip is a place where you can take the wife and kids and relax away from the tourists.
---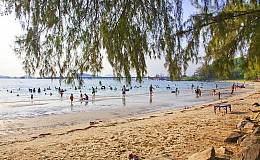 Nang Rum Beach at Sattahip is a beach taken care of by the Royal Thai Navy, and because of this, the beach is beautiful and clean, definitely worth a visit.
---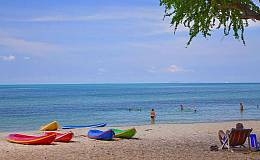 Sai Kaew Beach at Sattahip is more popularly known as the Royal Thai Navy Beach. Like all these beaches from Na Jomtien to Rayong, it is very beautiful and more resembles Phuket than Pattaya.
---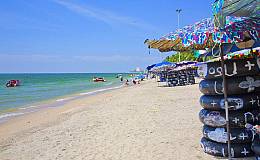 Bangsaen Beach is near Sriracha and a 1-hour drive from Pattaya. The beach is always exciting as there is always something going on. A visit to Bangsaen makes for a great day trip.
---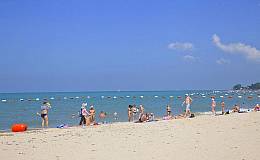 Wongamat Beach at Naklua is in a great location but is tucked away, and you will only find it if you are in the know. Surrounded by some of the best new developments, this beach is for those who are tired with the hassle at Pattaya Beach Road.
---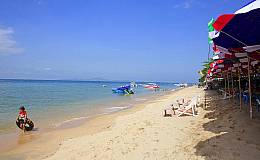 Jomtien Beach has long been known as one of Pattaya's most laidback beaches in stark contrast to other beaches in Pattaya. If you are seeking a nice stretch of sand away from the chaos in Pattaya, make that trek to Jomtien.
---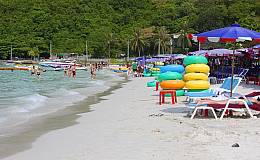 Get away from it all at Koh Larn in the Gulf of Siam. This small yet beautiful island is just a short boat ride away from Pattaya and the easiest way to see one of Thailand's famous tropical islands.
---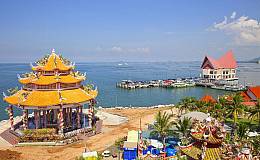 Koh Loy Tropical Island might not be the biggest island in Pattaya, but it is very beautiful. Take a day out of your Pattaya schedule to enjoy the exotic Koh Loy.
---