---
Bo Sang Umbrella Village in Chiang Mai
Chiang Mai's Umbrella Production
Chiang Mai is not only famous for its arts and crafts, but also for its unique items that cannot be purchased anywhere else. Chiang Mai's umbrella production tradition goes back over 200 years. Bo Sang Umbrella Village in Chiang Mai reflects the true essence of this unique craft, using age-old methods to produce the most colourful and aesthetically pleasing umbrellas imaginable. The beautiful handcrafted parasols are made from silk, bamboo, rice and saa paper.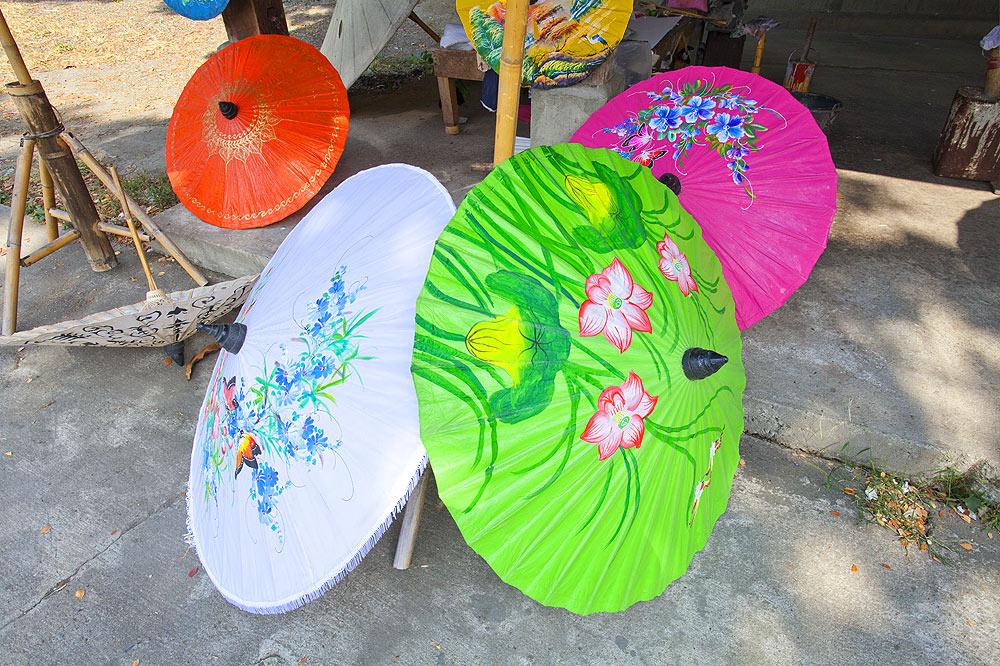 Chiang Mai is actually home to an annual 3-day umbrella festival in the 3rd week of January. This colourful festival personifies Chiang Mai's prestigious cultural reputation. It features exhibitions, contests, a Miss Bo Sang pageant, sizzling snacks, and, of course, a large number of umbrellas for sale. A colourful daytime umbrella procession and is followed by a night-time lantern procession. The festival is a highlight of the local calendar, with live northernThai music performed along Bo Sang's main street.
Visitors can see umbrellas painted outdoors by artists at an Umbrella factory where kites, photo frames and albums, greeting cards, fans and paper lanterns are also on sale.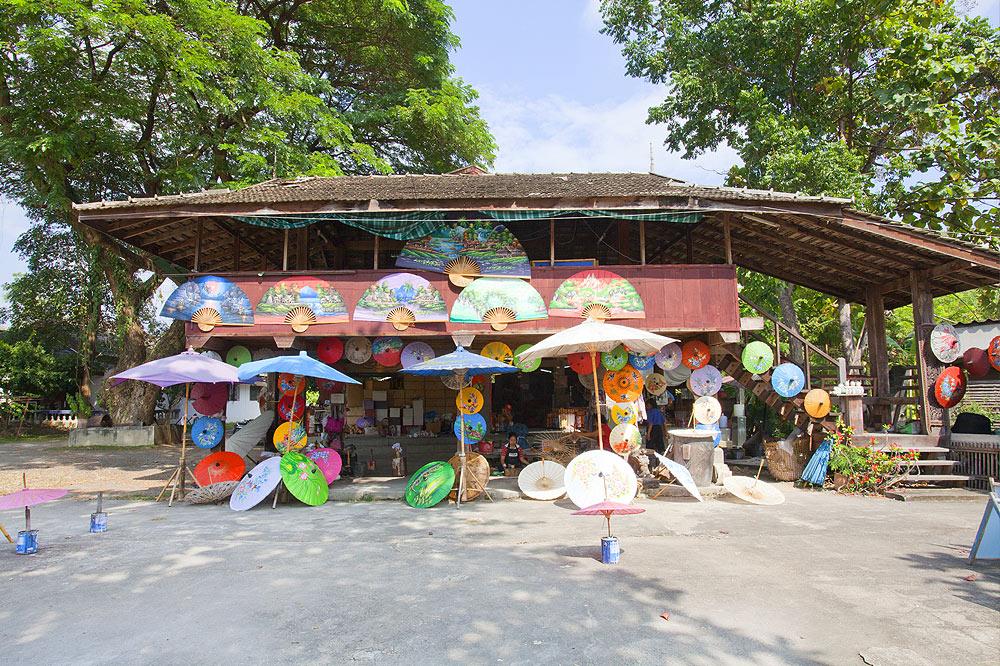 The Bo Sang Umbrella Village is a must visit for those who enjoy handmade arts and crafts created right in front of their faces. To reach Bo Sang, visitors should head east out of Chiang Mai towards San Kamphaeng, and they will find Thailand's umbrella capital located at the intersection of Highways 1006 and 1014. Further down the road, San Kamphaeng isfamous for its cotton and silk weaving shops. The work itself is carried out in factory side streets, and visitors can take a close-up look at how the intricate pieces are made.