---
Sankhampang Hot Springs Near Chiang Mai
Sankhampang Hot Springs, Chiang Mai
Located some 35km from Chiang Mai City, the Sankamphaeng Hot Springs may come as a surprise to those who don't realise that Chiang Mai Province sits along a fortunately mostly inactive volcanic fault line. Located in a pretty landscaped park surrounded by agricultural land, the hot springs have been recently smartened up, but are not yet the equivalent of a western-style spa. The notice at the entrance stresses that the baths are intended for Thai families and advises westerners not to expect too much.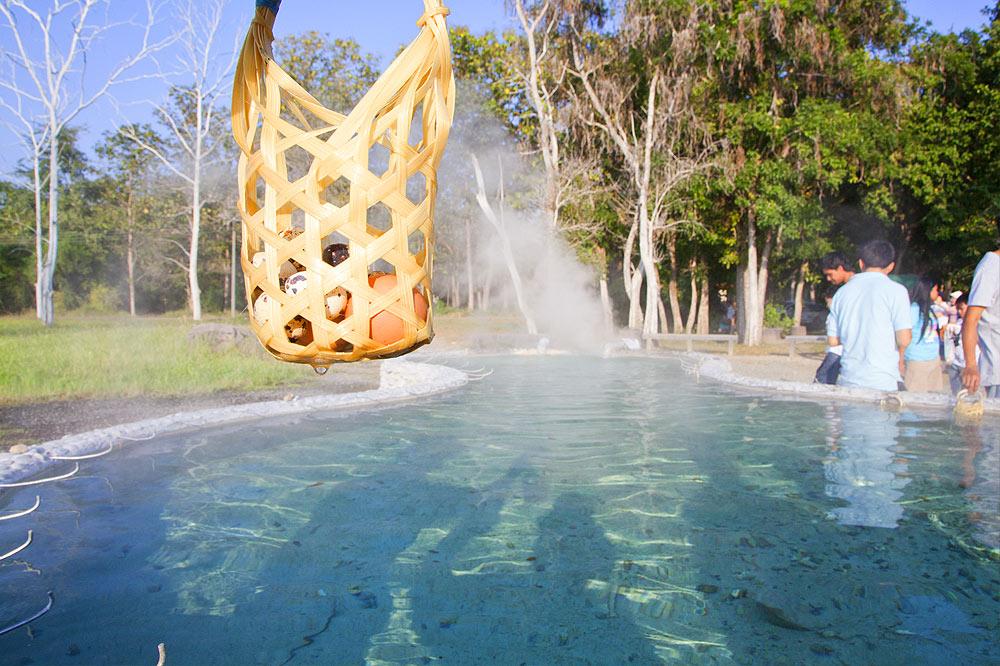 Even so, a visit here is a fun and occasionally charming experience, especially if you're fond of boiled eggs. The sulphur-rich water here comes from deep underground at a temperature of around 100°C, and egg-boiling is the favorite occupation. Basic accommodation is offered and segregated mineral water baths can be had to take advantage of the curative properties of the water. There's also a swimming pool, and slightly more luxurious surroundings can be found at nearby Roong Hot Spring Resort.
Sankamphaeng Hot Springs are open from 6:30am to 17:30pm every day of the week. It can get crowded on weekends due to an influx of local Thai families and Thai tourists visiting Chiang Mai. Admission is 40 baht for Thais, although farangs may be charged more. The main geysers spout to an impressive height, and the smell of sulphur is very evident.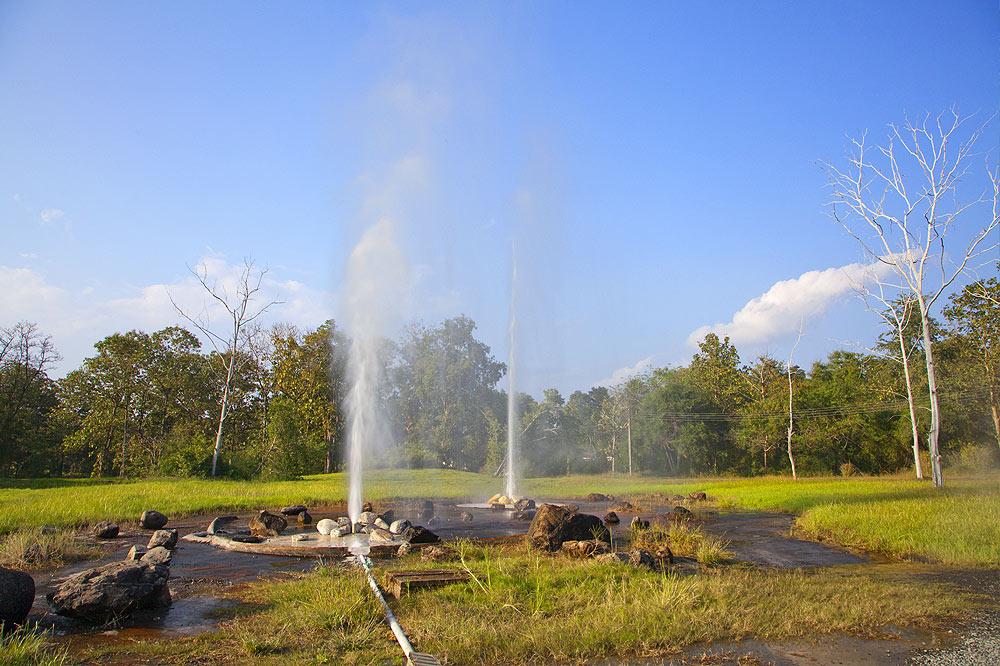 Visitors can soak their feet in the specially-cooled streams meandering around the park, or swim in the pool for an extra charge of 50 baht. Hot tubs are offered and the restaurant serves basic Thai food at reasonable prices. The easiest way to get there is via a yellow songthaew bus marked Sankamphaeng Hot Springs, with the journey from Chiang Mai's Flower Market taking around 1.5 hours and costing 50 baht or so.
It wasn't until the late 20th century that the hot springs were really noticed by anyone other than local villagers who used them to boil bamboo shoots. That changed in 1972, when a geothermal survey was conducted. Rather than harnessing the power to generate electricity, the springs were developed into a tourist attraction in 1984.
Visitors can snack on eggs, available to buy on entry, that they then boil themselves in the springs. Devoid of any sulphuric smells, the free public foot baths are perhaps the springs' most enjoyable feature. The water is naturally cooled to a perfect temperature.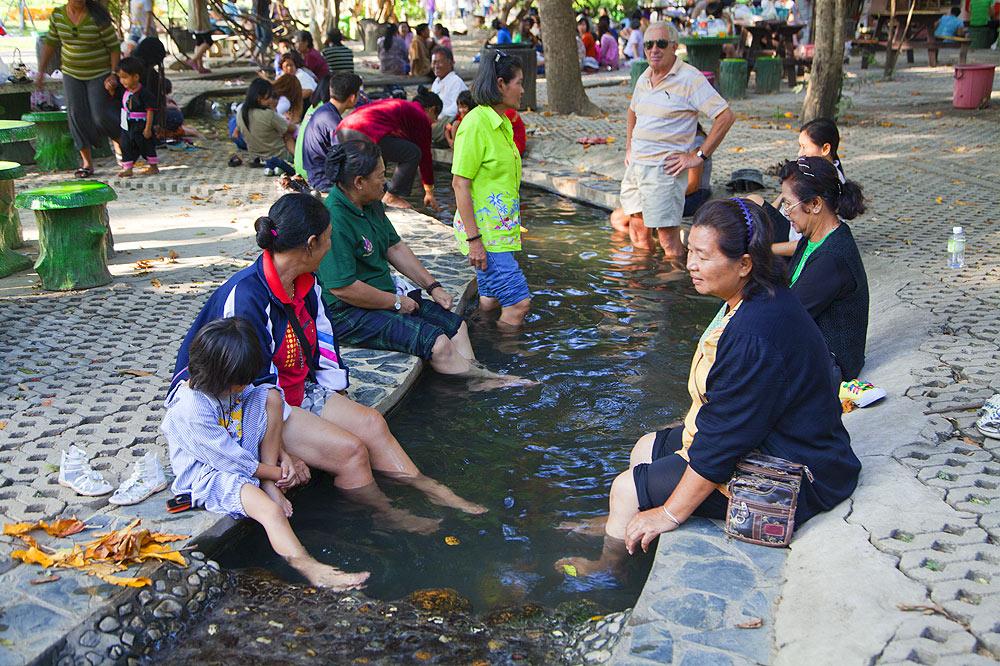 Click to see our comprehensive range of Chiang Mai villas and apartments for rent.