---
Doi Tung Mountain in Chiang Rai Province
Doi Tung Mountain, Chiang Rai Province
Known by locals as Thailand's Switzerland, Doi Tung, otherwise known as Flag Mountain, is an attractive mountain-top destination of forests and nearby Shan, Akha and Lahu tribal villages. Probably the most important attraction in the area is Wat Phrathat Doi Tung - a temple built 1,000-years ago which is an important place of pilgrimage for Buddhists from Thailand and overseas.
A giant flag was flown from the point where the temple's chedis were built giving 'flag mountain' its name. Doi Tung is also home to the Doi Tung Development Project, an initiative of Her Royal Highness Srinakarindra, who passed away in 1995.
Now famous for its flowers, trees and clear mountain air, Doi Tung has traditionally been an area at the center of Thailand's opium production, and with a ready supply of the drug in the area, drug use was prevalent, especially amongst the poor.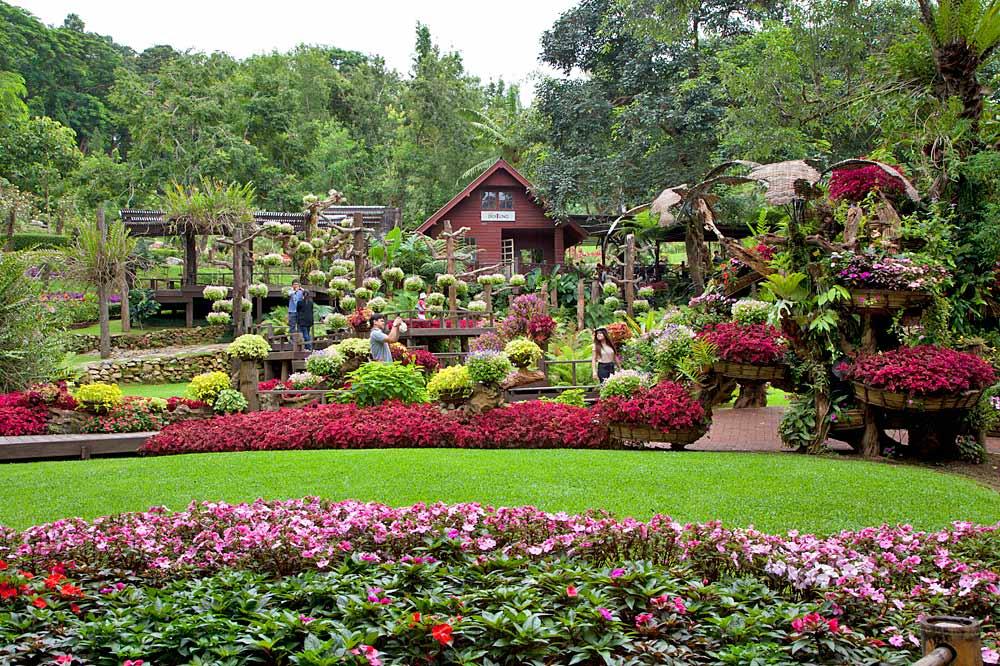 The Princess Mother built a summer palace in the area and initiated the Doi Tung Development Project. The purpose behind the project was to establish means of overcoming the area's social problems through education, training, and through "Sustainable Alternative Development" such as changes in agriculture and the introduction of trade in items as local handicrafts.
The Princess Mother's palace has been maintained exactly as it was when she stayed there. The grounds of the palace are extremely well kept and certainly warrant a visit. The 2-storey building combines northern Thai and Swiss chalet styles of architecture. Following the Princess Mother's passing away, the Royal Villa has continued to attract large numbers of visitors, especially during Winter.
A trip to Doi Tung is often combined with a visit to Mai Sai. Probably the biggest draw to the region is its scenery. A trip through the mountains to Doi Tung is simply glorious. Hiking here is possible, but you should always arrange a guide as drug production does still exist and the Mong Thai Army and Karen Rebels are occasionally active in the area.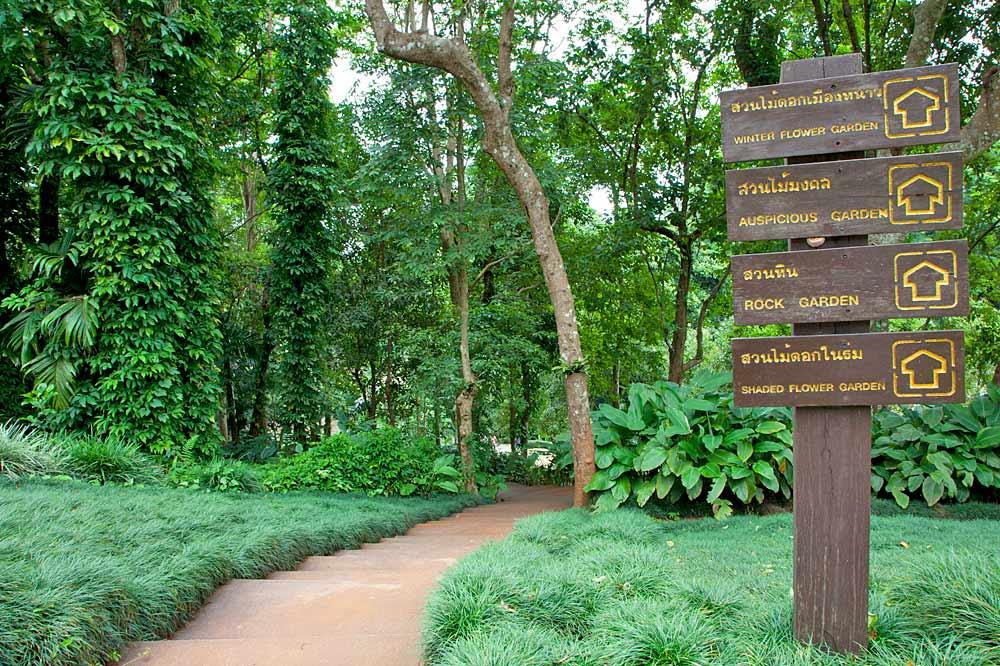 Details: Admission to the Royal Palace and the gardens is 100 Baht per person. Both open from 7:30am to 5:30pm daily.
The exit to Doi Tung is between Chiang Rai and Mae Sai along highway 110. Slowly winding its way through lush forests, the road passes several hill tribe villages before delivering visitors to the attractions of Mae Fah Luang Gardens and The Royal Villa.
Click to browse our range of Chiang Rai villas.