---
Mu Koh Lanta National Park
Mu Koh Lanta National Park and Koh Lanta Lighthouse
For many years, Koh Lanta was known as the "natural" alternative to the willy-nilly development seen throughout Southern Thailand's island paradise. Lanta learned from the mistakes of nearby islands, and today still has the laidback, no-shoes-for-a-week style that first attracted visitors to Thailand.
Now, though, it's also possible to find something to eat after 7pm, and the famous red dirt road has (mostly) been paved, all the while retaining its stunning natural beauty. That's "development" that many people can agree with.
Mu Koh Lanta National Park is the ultimate sanctuary and time capsule. Here, you can experience the Thailand that attracted tourists and adventurers decades before.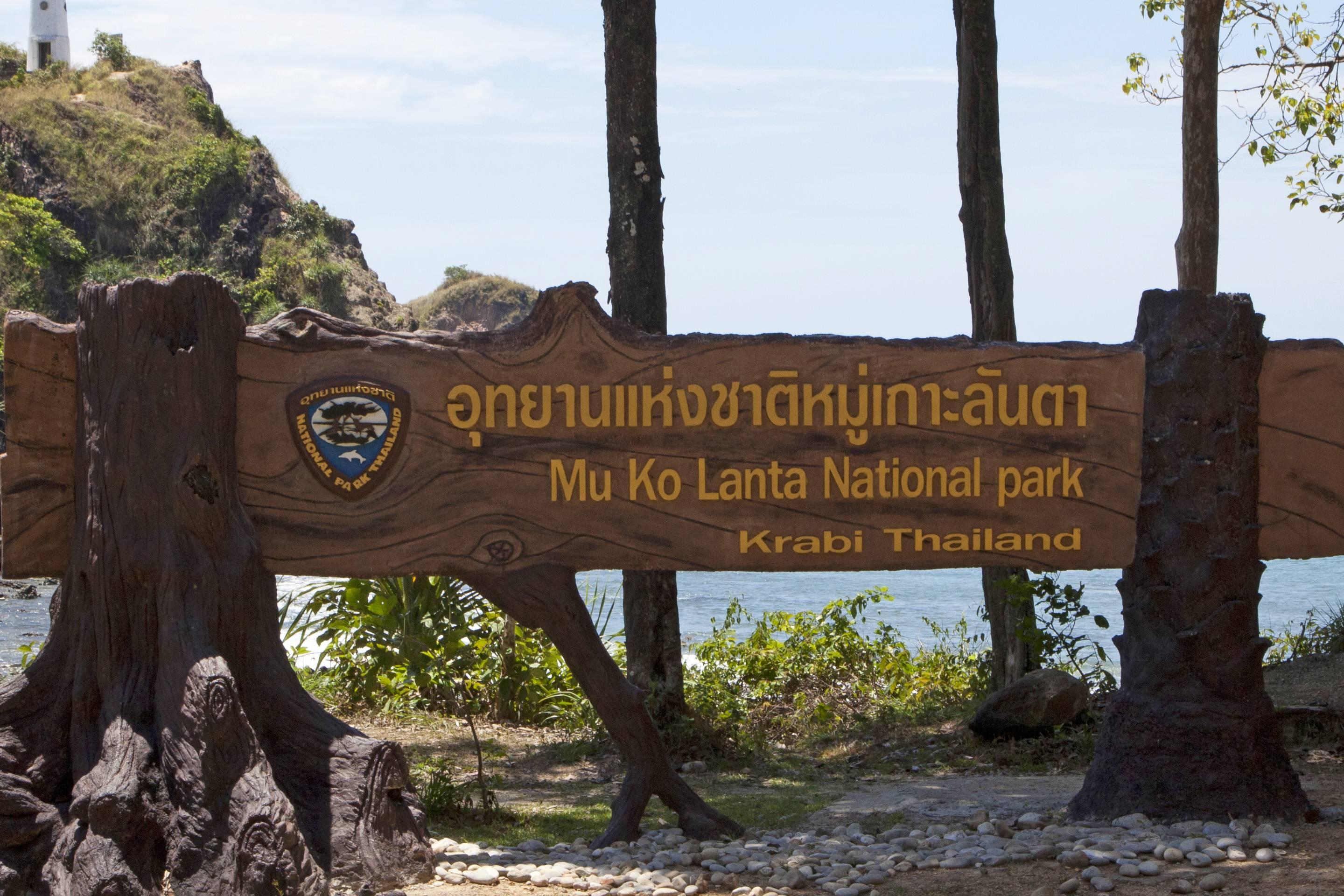 Dry go by land, Wet go by sea
Just getting there is an adventure. The park is on the very southern tip of the island. By land, you just keep driving down the west coast, past stunning jungle scenery that opens onto breathtaking sea view from time-to-time. The road is "mostly" paved, with some spots still the original dirt track. If the weather has been good, you can reach your destination in a normal sedan, but a jeep or 4-wheel drive is a safer bet, especially if it has been raining. After a real storm, it's better to go by sea.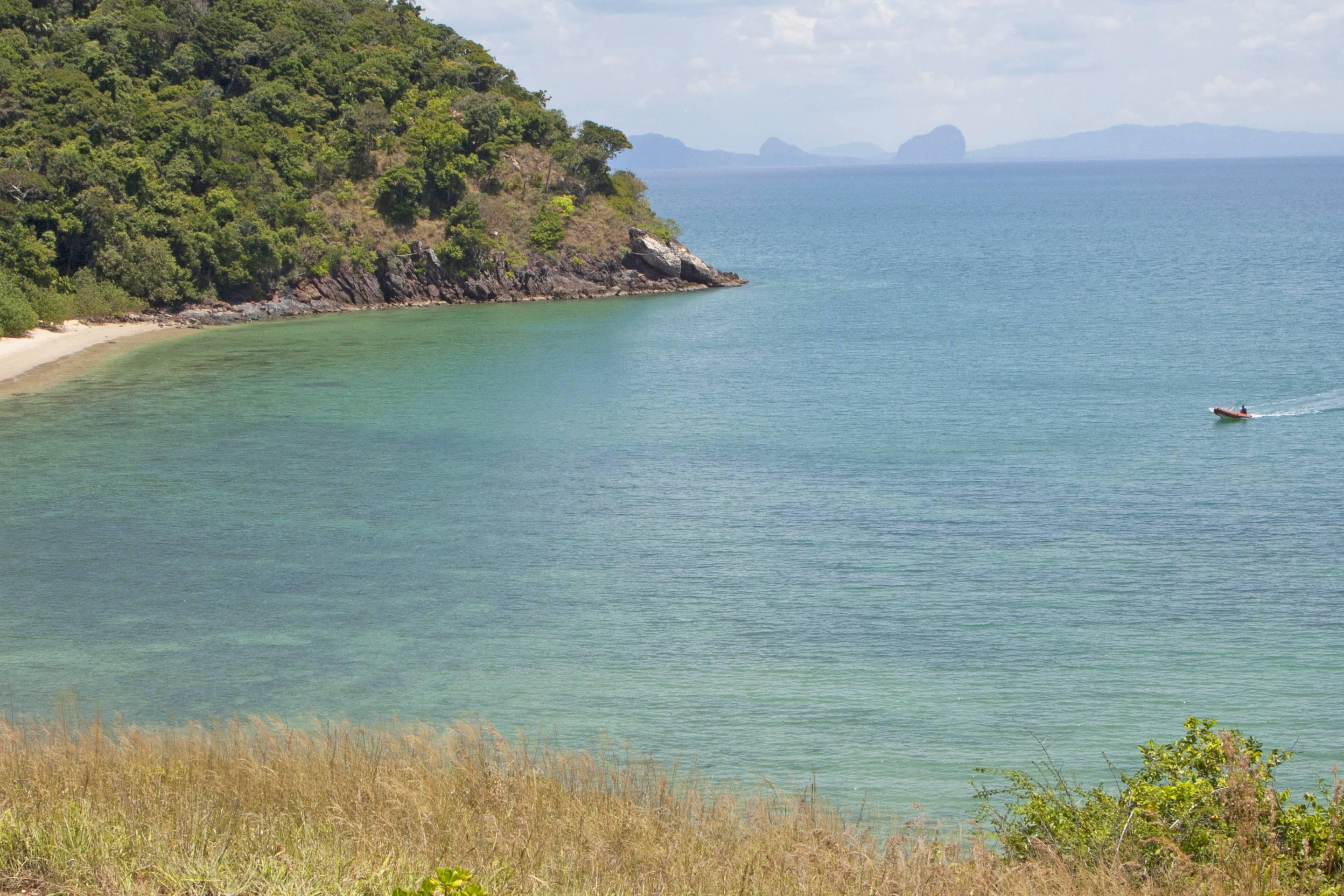 The second option for how to get to Mu Koh Lanta and the lighthouse is by longtail boat. Many local tour operators include it on their one-day itineraries, or you can hire a boat privately in Old Town or Saladan Pier. Arriving at this little slice of paradise feels miraculous, no matter how you get there.
The entrance is near Ao Mai Pai, aka "Last Beach." It's not so much well-signed as there are no options to go anywhere else. The entrance has the Ranger Station, and, on the day we were there, a curious family of macaques.
Finding Wildlife and Easy Jungle Trekking
Here, you can take a one-hour trek through the national park. If you're lucky, you might see wild pigs, flying lemurs, civets, languor monkeys, and countless species of birds. There are also large monitor lizards, the komodo dragon's much lazier cousin, cobras, and pythons. Please assume that any species of snake is dangerous (because many are, to a greater or lesser extent), and give them a wide berth. Even more importantly, be sure to take some water with you – dehydration is far more common than a close encounter with vipers.
If you would prefer, many eco-tour operators offer jungle trekking and even elephant rides which will take you to some of the interior waterfalls, hot springs, and caves.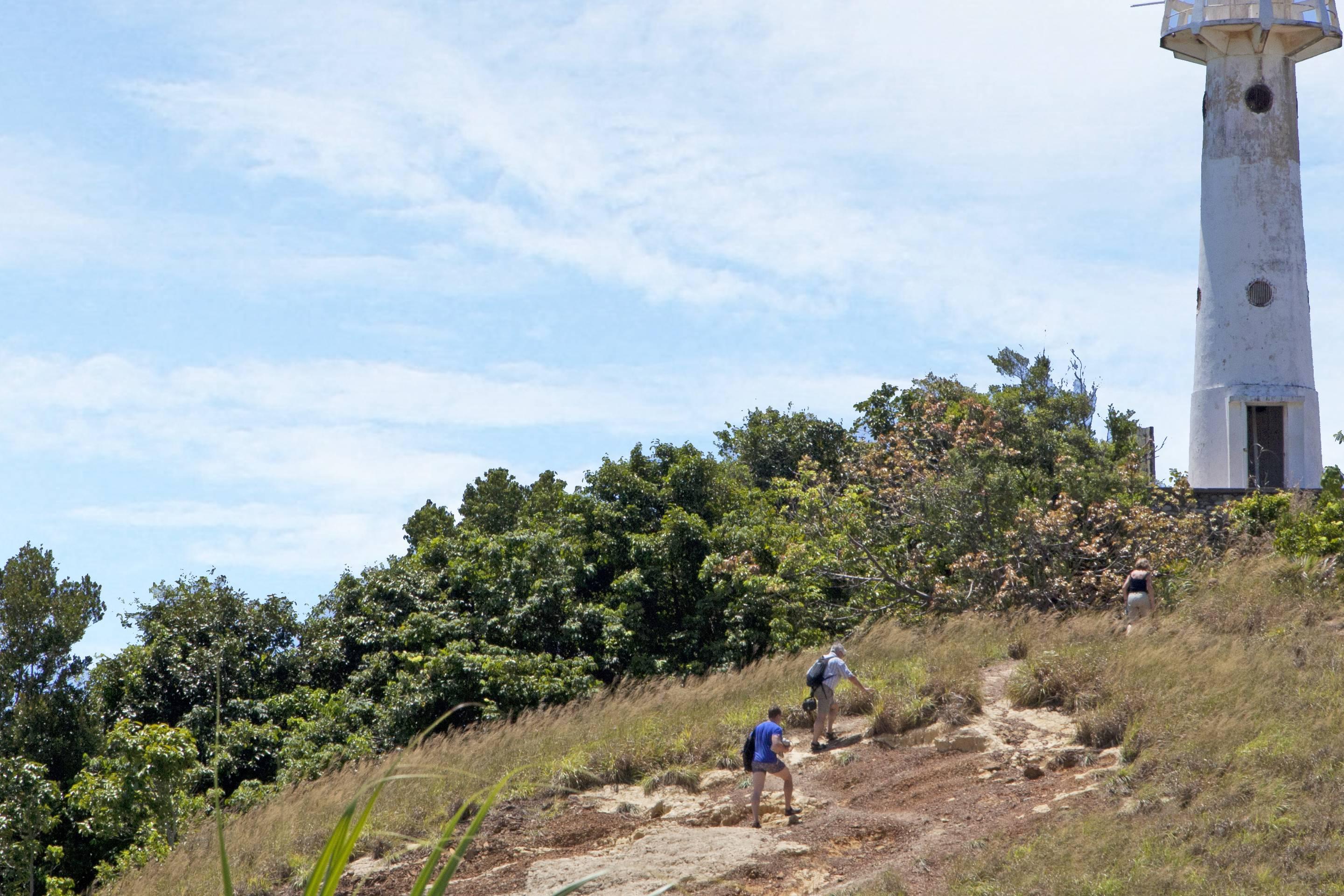 Uninhabited Beaches of Authentic Thailand
The park has two pristine beaches looking out onto the neighboring islands, which shelter great scuba sites. There are picnic areas, toilets, and showers, but you might want to bring your own snacks.
The iconic Lanta Lighthouse sits on a rocky outcropping (or island, depending on the tide). A stilt bridge takes you right up to the door. Here, you can admire the views and imagine what it must have been like centuries ago when Koh Lanta was a major, regional trading center for Chinese and Arab merchants, with all business conducted by sea.
Browse our complete range of Koh Lanta's best villas for rent.