---
Samui Go Kart
Go-Karting in Koh Samui
If your competitive spirit rears its head while you're on Koh Samui then why not try go-karting for the day? Suitable for both beginners and more experienced riders,the course is fun and fast. Samui Go-Kart provides everything from instructions to helmets; all you have to do is jump in and go.
The course, located close to the beautiful Bophut fishing village, is fast paced and challenging. A quick session will be over in a flash, leaving you want to go again and again. This also one of the easier to find tracks and better maintained circuits on the island, and just a short drive or taxi ride away from all the tourist hotspots.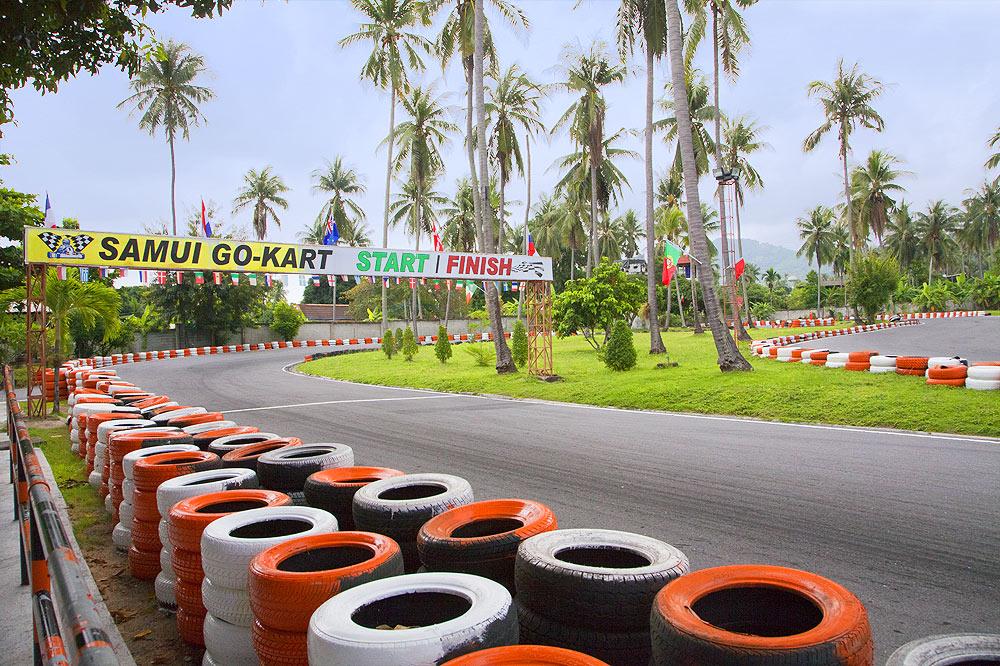 For parents who are worried about handing over the keys to inexperienced kids, the center also provides two-seater karts, meaning that an adult can take the steering wheel whilst the youngsters get a first-hand view of how fast (or not) you can make it around the circuit. Normal one-seated 125cc karts can zip around the circuit very well. And if 125cc is not enough, you can always let yourself loose on one of the specially tuned up motors. But be warned, these carry quite a kick - reaching speeds of over 100 KPH - so it´s advised that only the more experienced drivers race these.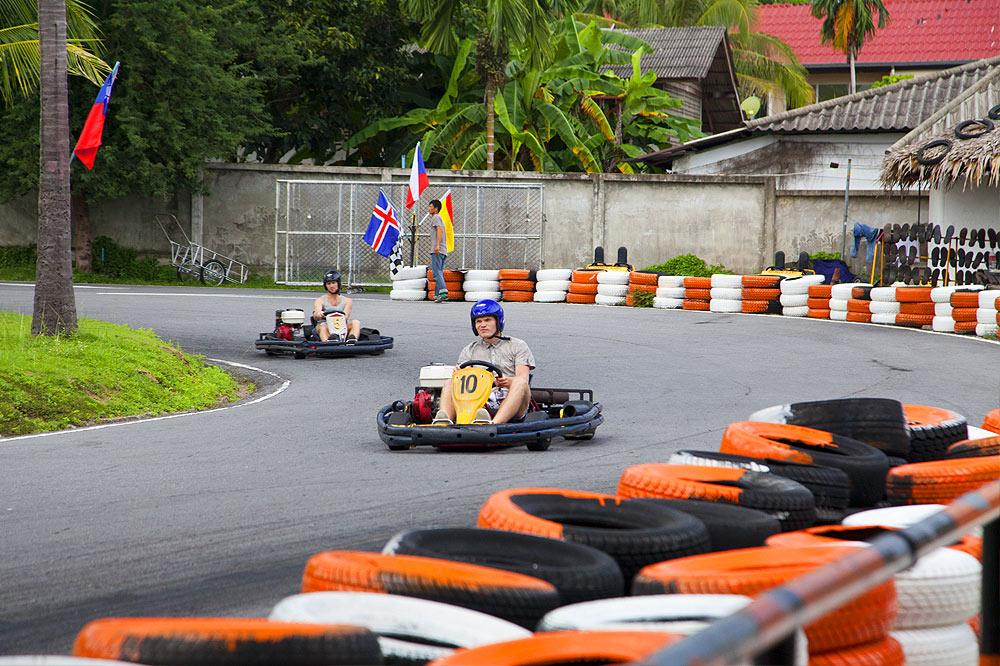 The Samui Go-Kart track is perfect for large groups, catering for birthdays, bachelor parties or just friends on holiday together. Some also might prefer to watch rather than take part, and there is an excellent viewing area on which you can sit back with a cold beer and judge everybody else´s questionable driving skills. Some snacks are available, but for something more substantial try the little Italian restaurant a few doors down which has a larger selection of food and drinks.
Safety at Koh Samui Go-Karting
With regard to safety, all drivers are given a helmet and a suit, but once you take to your seat you'll notice there is no seatbelt. Some might attribute this to the general lack of health and safety regulations throughout Thailand - but in actual fact you're safer without seatbelts in this case. For instance, if you did have an accident, being ejected from the kart is much safer than being strapped on to it.
Accessing the circuit
The course is open from 9am to 9pm every day and located just west of Bophutoff the main ring road. It´s easily accessible by taxi from downtown Chaweng or, for a quick warm-up (whilst keeping to the speed limit), take your own car or motorcycle.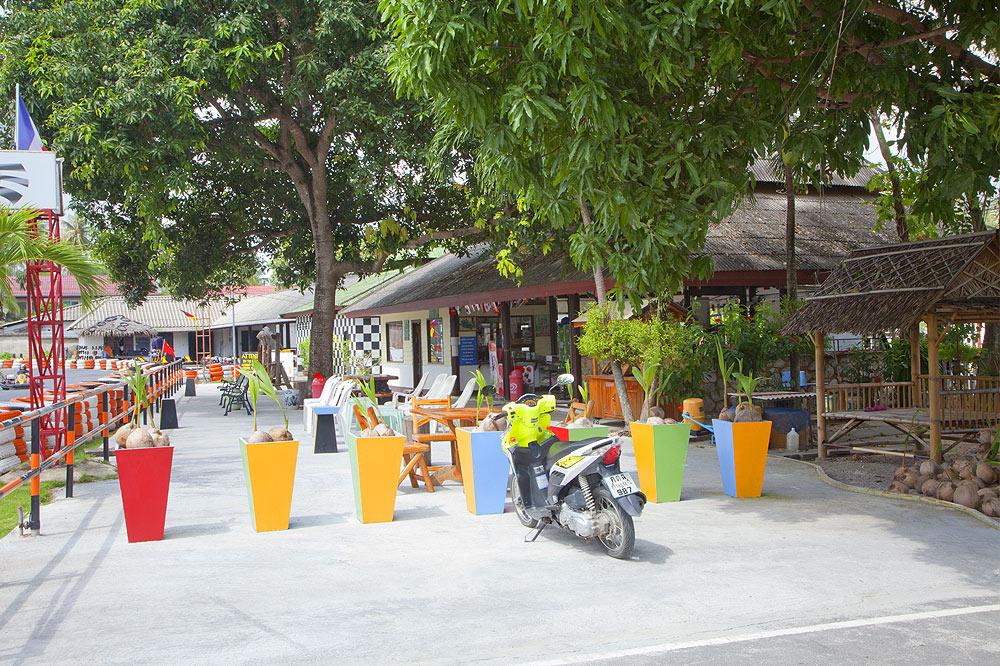 Prices start at around 500 Baht for a short 10 minute session, meaning that this is not the cheapest of Samui´s attractions, although it's probably amongst the most adrenaline filled activities. Where else can you have this much fun in just 10 minutes?
Location: Route 4169, Bophut beach
Tel: 077 425 097
Click to browse all Koh Samui villas for rent here.