---
Laemsor Pagoda
Koh Samui Temples
Around the southernmost point of the island is Laem Sor Pagoda, which is a rarely visited sight that could be the most beautiful spot on Samui.
The chedi sits right on the beach, which in front of the pagoda is quite rocky and wild, with great chunks of driftwood thrown about. The spectacular golden cone shaped structure that rises dramatically above the beach is quite a sight to behold and will certainly make a great photo people at home will look twice at.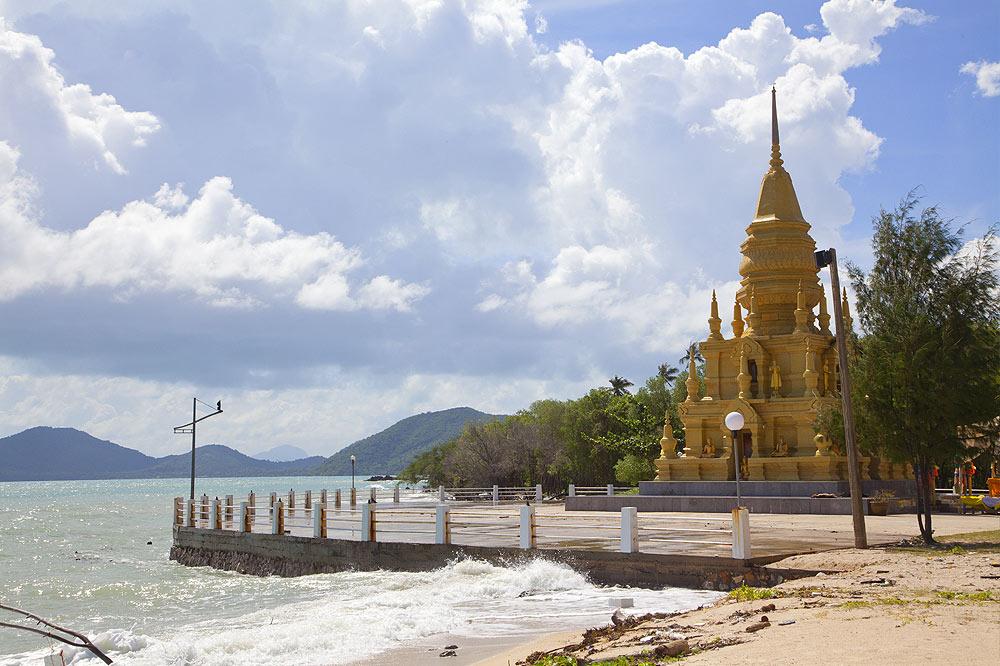 To the east of the chedi, the beach is a bit sandier, and often almost deserted. As the temple is located right next to the beach and there might be some Buddhist monks nearby, this definitely isn't the place for topping-up that tan in only your shorts/bikini. However, a short walk down the coast and you'll be able to strip...with moderation in mind that is!
The chedi is actually rather old, but restored just a few years ago with glazed tiles that have a mustard color probably meant to look like gold. Next to the pagoda is a small 'meditation forest' of trees with places to sit and even a few tables. Surrounding the forest on two sides is a man-made lagoon with some mangrove trees planted along the ocean side. On Buddhist holy days, monks and lay people will fill the forest and grounds in a festival atmosphere. The rest of the time, it's a quiet and beautiful spot for a picnic.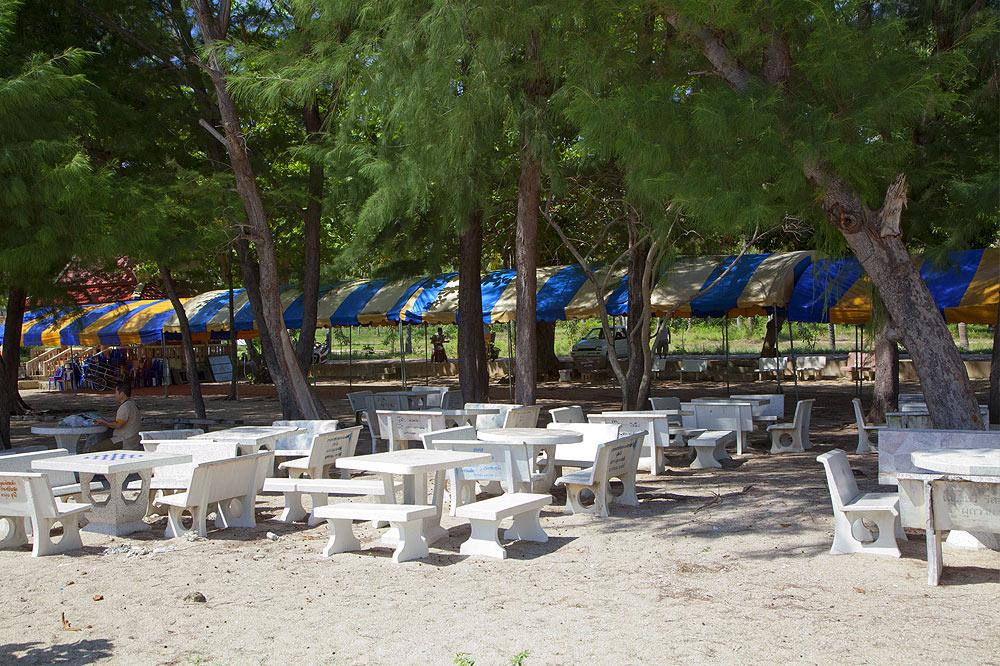 Mummified Monk at Laem Sor
For those who aren't squeamish, this temple complex is also home to a Mummified Monk that you can see on full display. Just down from the main Chedi is a glass fronted building called the 'Boat Hall'. Inside you'll see a wooden boat contain the monk (inside a glass cage). The monk, known as Luang Dang, was highly revered throughout this region and was actually responsible for building the Chedi and surrounding temple. He was also famous for his unorthodox approach to meditating; he used to take boats out to sea, alone, to find tiny deserted islands where he could find complete solace in this true isolation.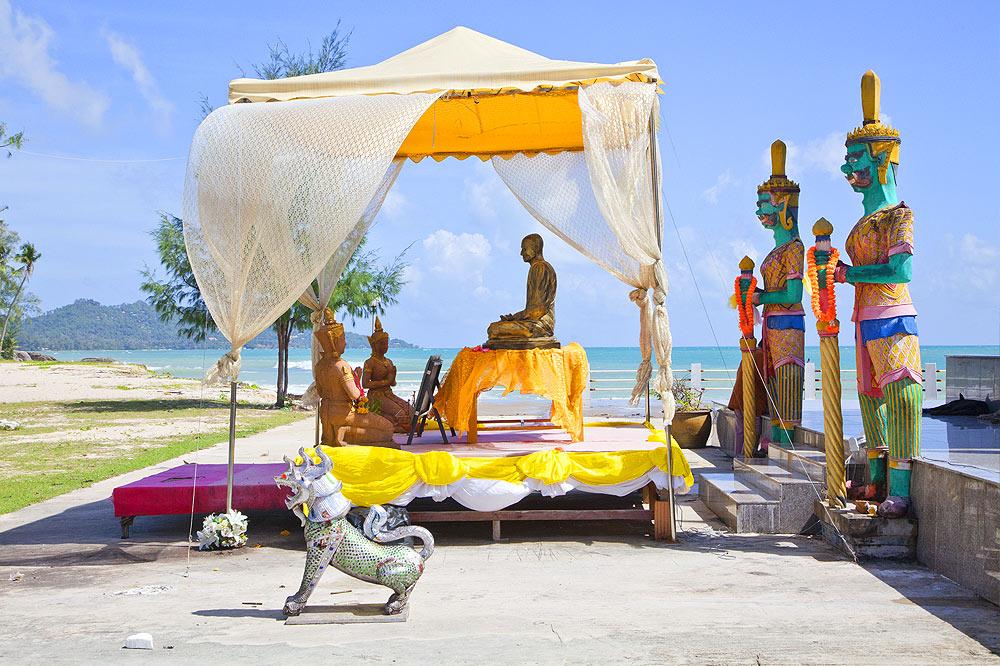 Accommodation around Laem Sor
There used to be some bungalows near the temple, with the unlikely name of 'Waikiki', but they went out of business and the stretch has just a few private homes on it. If, however, this beautiful and peaceful area takes your fancy for a longer stay, there are some small resorts and bungalows around the surrounding area which can be easily found by car or taxi.
Getting to the Pagoda
In terms of accessing Laem Sor Pagoda, your best bet might be to take a taxi. A trip from downtown Chaweng or Lamai could be a bit of a pricey excursion for just this one trip on its own. However, it is possible to 'hire a taxi' along with the driver. They'll usually charge between 1,000-2,000 Baht for half a day meaning you can explore everything else southern Samui has to offer, such as the various tucked away and untouched beaches, The Samui Aquarium and Butterfly Garden, as well as some quaint little fishing villages dotted all over.