---
Choeng Mon Beach on Koh Samui
Beautiful Samui Beaches
Made up of a series of bays around the north-western part of Samui, Choeng Mon is more up-market than its neighbor, Big Buddha Beach. With their inviting sands and beautiful waters, these bays are somewhat quieter than the island's other beaches. The secluded beach is a mere 4 km north of Chaweng Beach and 5 minutes away from Bophut's Fisherman's Village.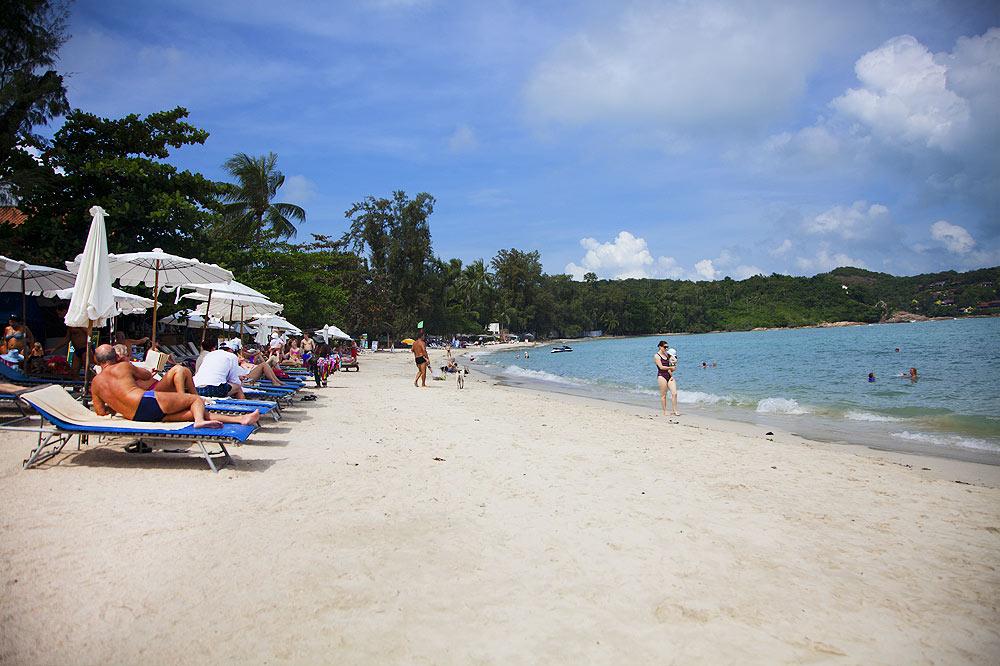 Choeng Mon is one of the most popular beaches with expat families as the bay is protected and good for swimming. The water is rather shallow and snorkelers can explore the local marine life right from the beach. The beach's warm watersare suitable for all-year-round swimming, with many choosing ChoengMon for its excellent scenic views.
Sun loungers and massage pavillions are available for those looking for relaxation. Visitors can choose to be pampered from a large choice of massage, spa and beauty treatments. Meanwhile, more adventurous guests might choose to go jet-skiing or banana boating on Choen Mon's crystal clear waters. The island of Ko Fan Noi sits just offshore, and can be easily reached on foot at low tide, making for a memorable adventure for young children. The tiny island is abound with lush greenery, and is a favourite picnic spot for locals.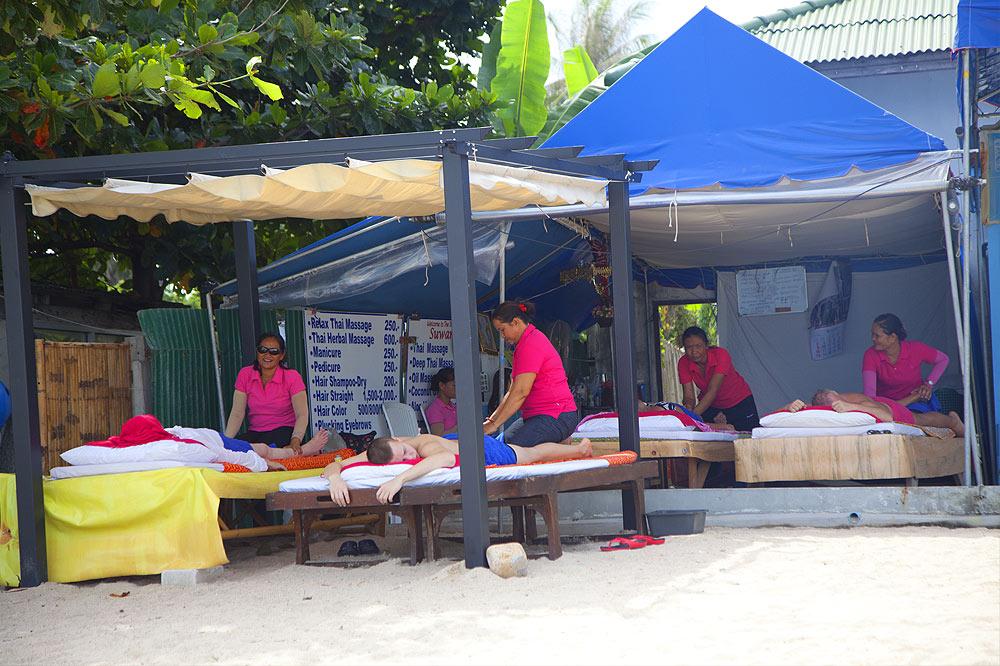 Choen Mon's beach is not visible from the road, lying instead behind the resorts and restaurants. Visitors should look out for a small sign just before the Family Mart indicating beach access and leading to a parking area next to Choeng Mon Beach Hotel.
The resorts here are primarily geared toward the European family market, which is reflected in the restaurant cuisine and entertainment they offer. The Thai food served is typically tailored to the Western palette and there is traditional Thai dancing in the evenings.
Choeng Mon's most famous venor is Mr Coppi, who can be found from 11am each day drawing crowds with his signature corn on the cob, grilled chicken with sticky rice and fresh fruit.
One of the most colorful temples on Samui, WatPlaiLaem is located on road 4171, just outside Choeng Mon. Somewhat unusually, the temple is famous for the big fish living in its lake that are fed by visitors. A Buddha statue stands at the lake's center. Fish food is available at the temple for 10 baht per pack.