---
Maenam Beach, Koh Samui
Maenam Beach, North Koh Samui
Set on the quieter, less touristy northern shores of the tropical paradise island of Koh Samui, Maenam Beach harks back times when the island was a well-kept secret amongst the international backpacker community.
Shallow, stunningly blue waters and soft sand make it ideal for families with younger children, as well as couples looking for a romantic getaway. Here you'll find that peace and quiet comes with no interruptions from traffic or rowdy nightlife. The 7 kilometre stretch of white sand has views across the ocean to the offshore islands that are truly magnificent.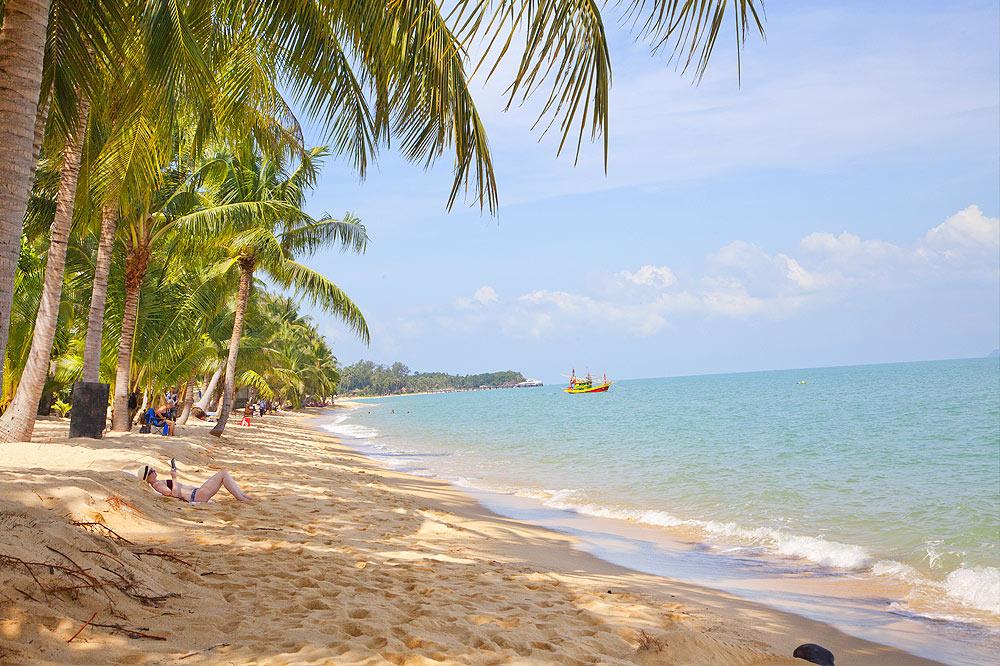 Accommodation at Maenam
In terms of where to stay at Maenam Beach,there are many small resorts backing on to the beach, although these are mostly set at the end of rambling lanes giving access to the sand, meaning that they don't intrude on to the beach's privacy. The type of accommodation found here reflects the fact that this is one of the last remaining backpacker hotspots on the island. Cheap bungalows with fans (no air conditioning) and shared bathrooms are in rich supply. It's not luxury, but the rooms are still comfortable, clean and secure. Along either ends of the beach there are also one or two 5 star hotels for those with a bit of a healthier budget.
Most visitors who come to this quiet and secluded beach don't worry about whether there will be enough activities to keep them occupied for the day. The fact that there is little to do in this area is in itself part of the attraction. The number one activity for most people on Maenam Beach usually involves a good book, an ice cold fruit shake and a bottle of sunscreen. Most amenities, such as bars and restaurants are small, quaint and sleepy. Upon entering, you might get the feeling that they're never really open and never really closed - just always somewhere in the middle - but always happy to serve you with a smile.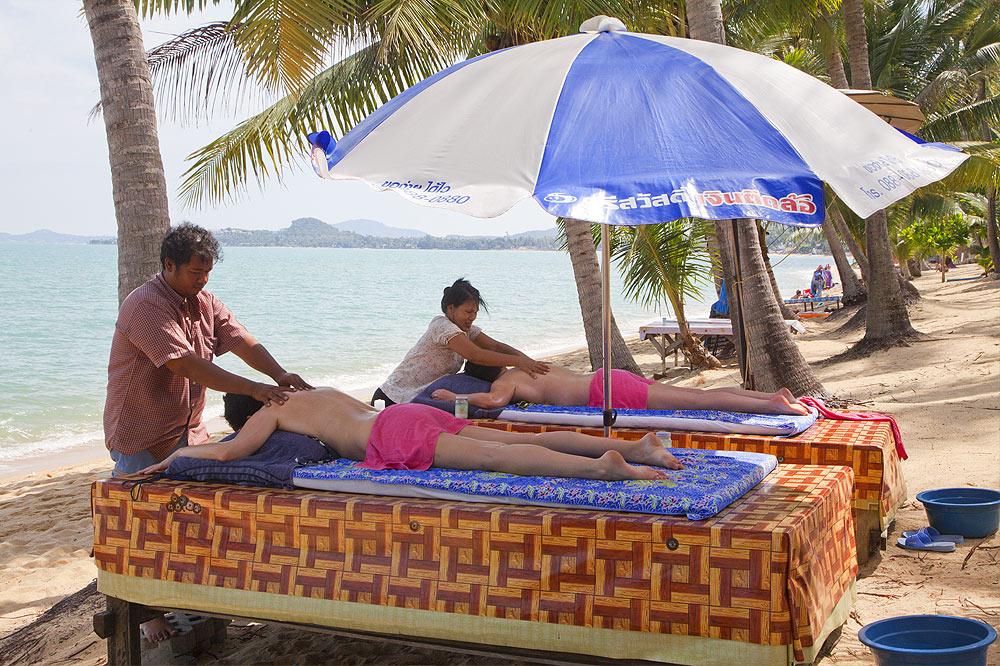 Maenam Walking Street Market
One of the highlights of the area is the local Walking Street Market, which takes place every Thursday evening near the Chinese temple. It`s a delightful mix of street food, craft and fashion stalls, street entertainers and musicians. The crowd is quite diverse, but the local folk bands and deep fried insects on offer give it more of a genuine Thai feel compared to other areas on Samui. For an authentic experience, grab yourself a table, order as many dishes that it`ll fit, a bottle of Sang Som (sugarcane rum), along with a bucket of ice and some sodas. Then just sit back and take it all in - Thai style.
Located between the popular Bophut Fisherman's Village in the east (5-10 minutes' drive) and Bang Po in the west, Maenam is easily accessible from the island´s main ring road. If you're driving, simply head north bound from Chaweng or Lamai and follow the signposts. Those without wheels of the own can conveniently reach the beach by Songthaew (red or yellow taxi) for about 50-100 baht, depending on the amount of people travelling.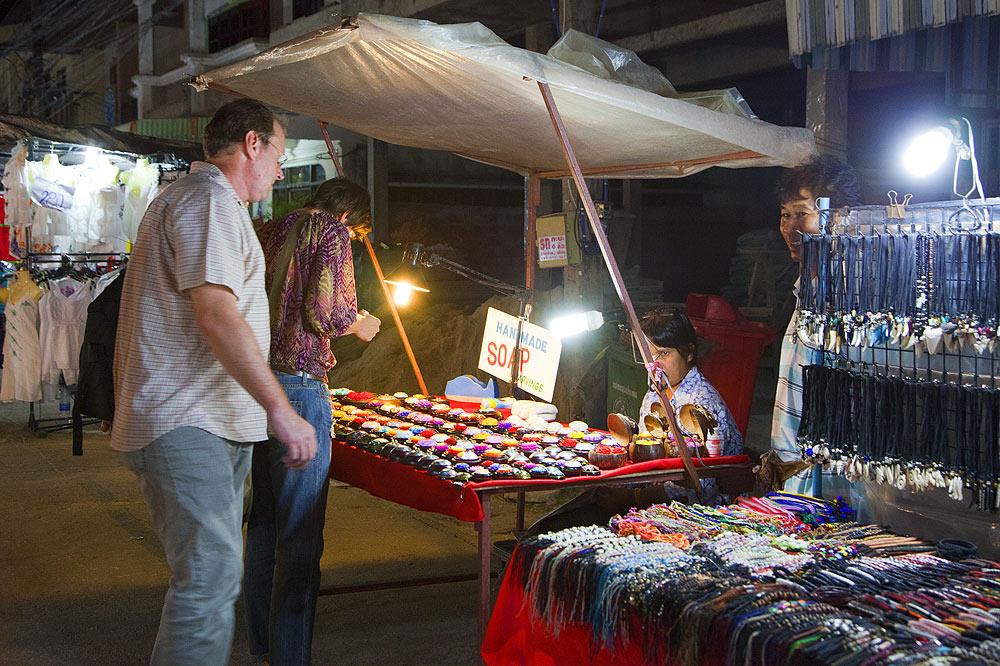 Browse our complete range of Koh Samui's best villas for rent.