---
Chaweng Beach in Koh Samui
Chaweng Beach, East Koh Samui
The most popular and well known of Samui's beaches, Chaweng Beach on the island's east coast offers a vast choice of things to do such as bustling nightlife, a great restaurant scene and plenty of shopping opportunities.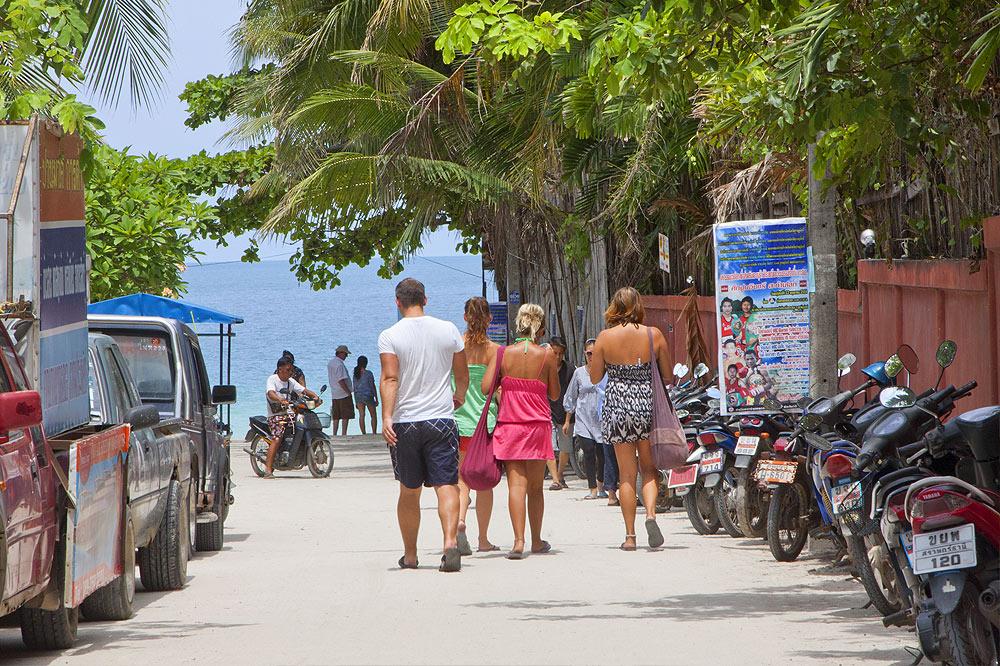 Chaweng is actually the island's nightlife capital, with bars, pubs, dance clubs and girly bars all vying for the attention of tourists and expats. All along the Beach Road, alley-ways lead into warrens of establishments of varying popularity and repute. Bars close at 2am, with the revelry naturally increasing after midnight and ending relatively early by international standards. The party he range is tremendous and there is something for everyone, even families with children.Q Bar Samui overlooks the bright lights of Chaweng and enjoys a uniquely sophisticated vibe. For those wanting to crank things up another notch, the monthly Full Moon Party, held on neighboring Koh Phangnan, is the world's biggest beach party and is easily reached by ferry.
Chaweng Beach itself offers plenty of space to stretch out on the sand, although it can get crowded at times due to the beach's popularity. For those who enjoy beach activities there is much on offer in the way of jet skiing, water skiing, windsurfing, banana boat riding and more. The beach is 7 km long with powdery white sand, bordered by azure waters with usual temperatures between 25-28°C. Waves break at a coral reef, leaving the bay itself quite peaceful.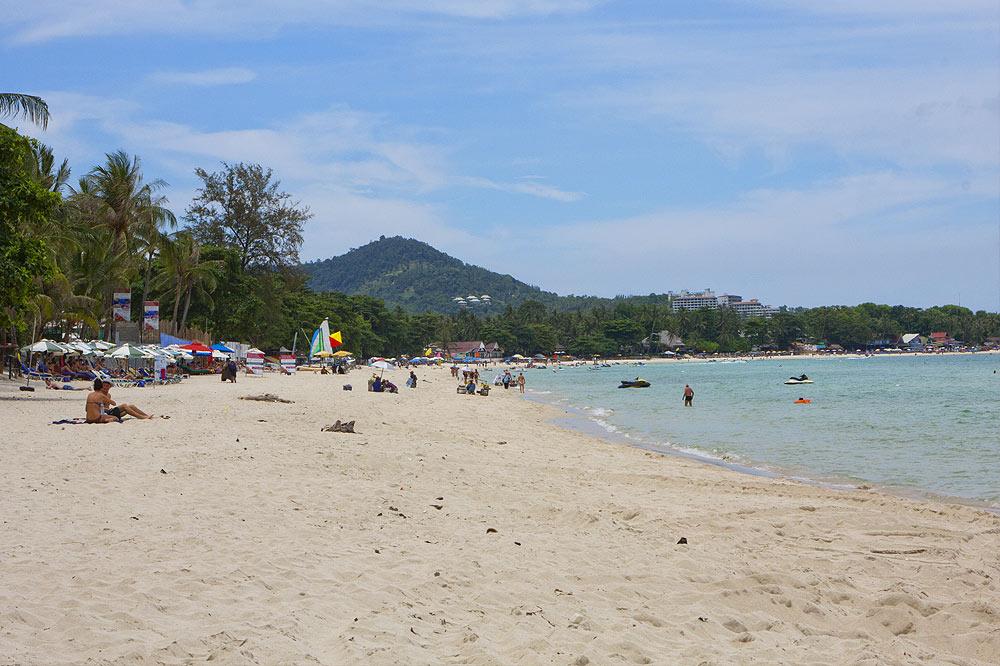 Besides the nightlife options there are internet cafes, tailor shops, restaurants and other fine dining spots as well as diving schools. There's even a golf course nearby and the airport is also a short drive from Chaweng.
Divided into three sections, there is North Chaweng, Central Chaweng and ChawengNoi, or Little Chaweng, located around a headland to the south. Central Chaweng is more crowded than the quieter north. There are an abundance of vendors here, all offering ice creams, refreshing beverages, local fruits and Thai snacks as well as handicrafts and souvenirs. As a whole, the area attracts both younger travellers and families.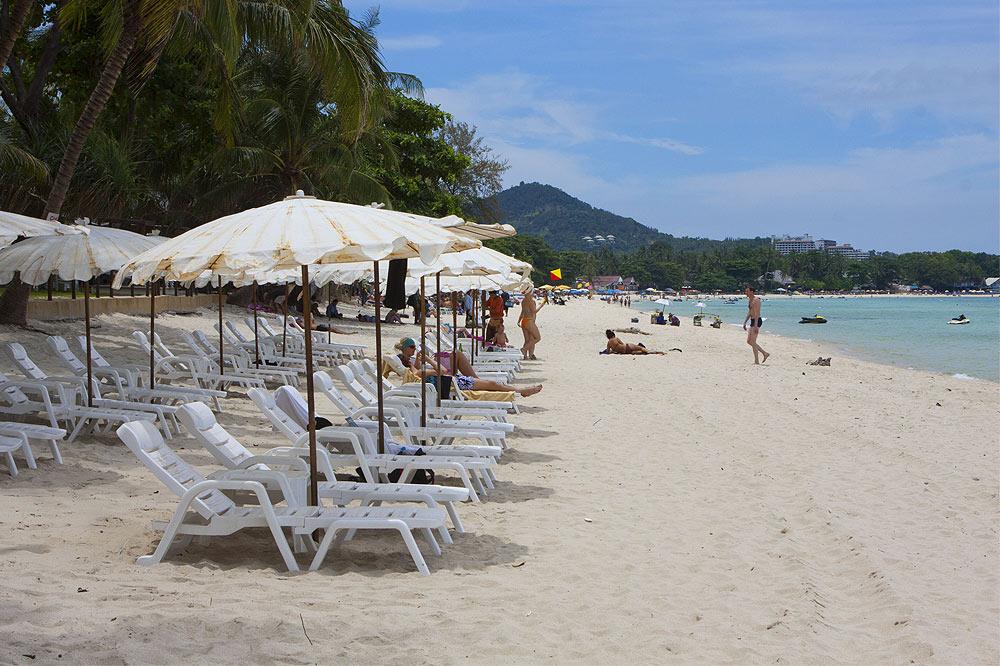 Intrepid visitors can swim out, and walk through shallow areas, to explore two nearby islands. The nearest one is ideal for snorkelling, and some visitors prefer to kayak out to the second island, which is further out and larger.
As there are no beach roads, the beach is best accessed through the hotels. Parallel to the beach lies Samui's largest collection of restaurants, bars, shops and convenience stores.
Browse our delightful range of Koh Samui villas here.