---
Khao Tao - Nang Yuan
Koh Tao and Koh Nang Yuan
One of the most sort after photo opportunities in the whole of Thailand can be found at Koh Nang Yuan. The microscopic island is situated just off the bigger Koh Tao island (Koh means island in Thai). On tourist magazines and postcards everywhere across the country you're likely to see the unforgettable images of Nang Yuan (see below for a taster!)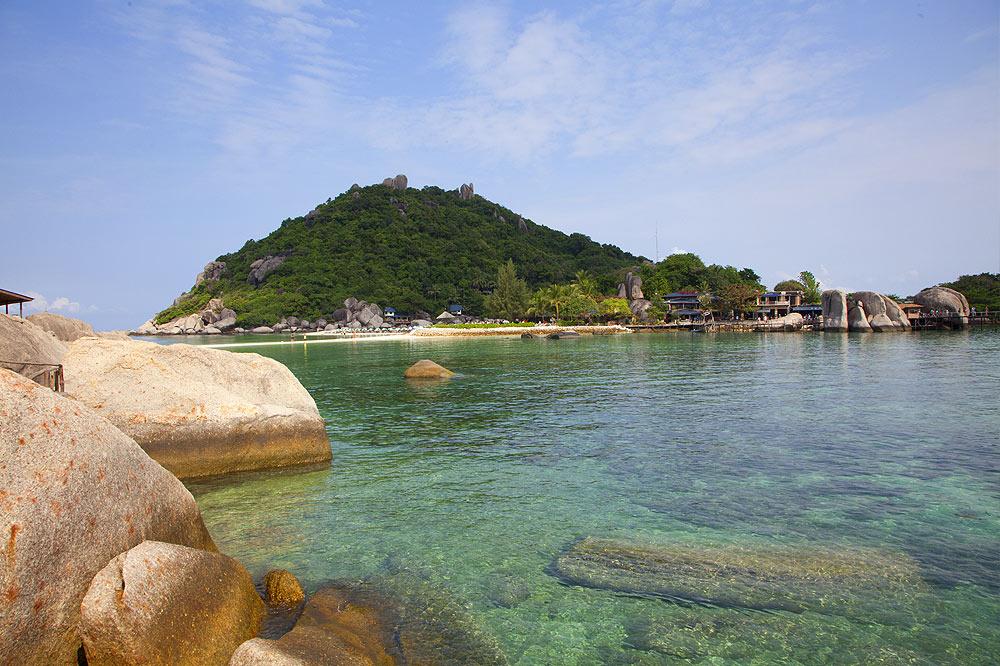 Accessing Koh Nang Yuan
Koh Nang Yuan is so close to the neighbouring Koh Tao that you can actually swim across (although currents can be quite strong). Most, however, get a long tail from Koh Tao for 100 Baht and the quick journey across takes about 5 or 10 minutes, depending on where you leave from.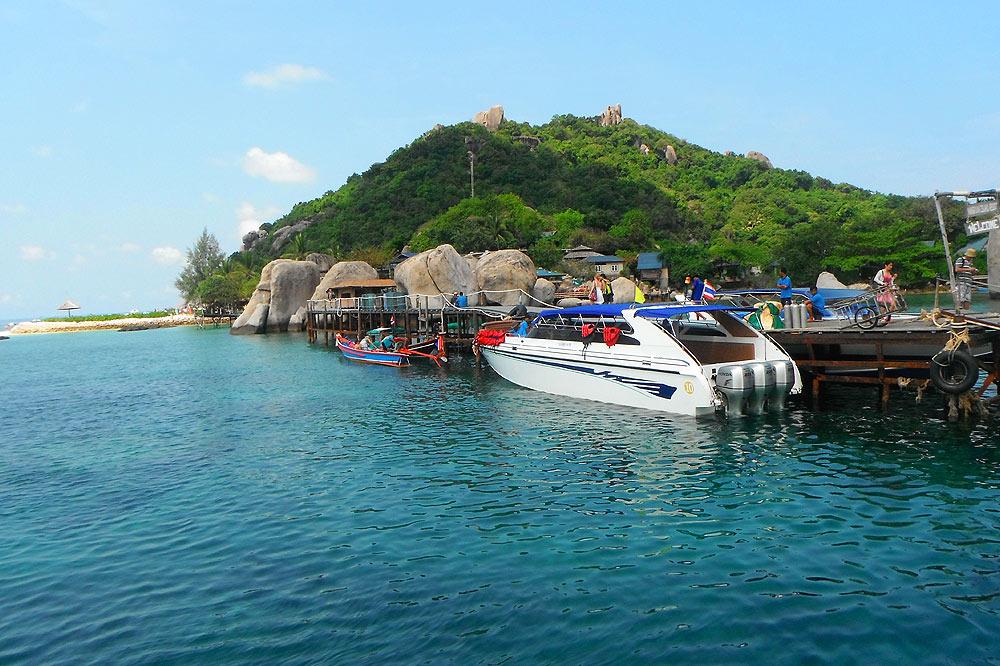 Recently, there has also been a new method of transport added: zip line! That's right - you can make the short trip from Koh Tao to Nang Yuan only using a metal wire and harness. This zip line transportation is the first of its type (from one island to another) in the entire world. 'Good Time Adventures' operate the trip from 9am-4pm everyday on a first-come-first-serve basis.
Koh Nang Yuan Beach
Made up for one large island and two smaller ones, a narrow sandy walkway conveniently connects all three areas whilst also providing the main area of beach. The tiny island itself is rocky and covered in dense jungle, so the best way to explore it is by swimming or kayaking around its perimeter.
During high season, you'll find deck chairs and umbrellas lining the sand, making this one of the most incredible places to top up your tan on earth. However, most people aren't that interested in lying around all day in the sun; the sheer natural beauty as well as the opportunity for swimming and snorkelling in the clear turquoise water is far too distracting for this.
Most of the photos you'll see, including the one below, are taken from the viewpoint on the island. The entrance to the trail going up is located right at the entrance and takes most people about 10-20 minutes to walk up. The walk in some parts becomes more of a climb so bring some sturdy shoes for tackling the hard rocks. It might make you work up a sweat, but the reward of this iconic view at the top will be well worth it.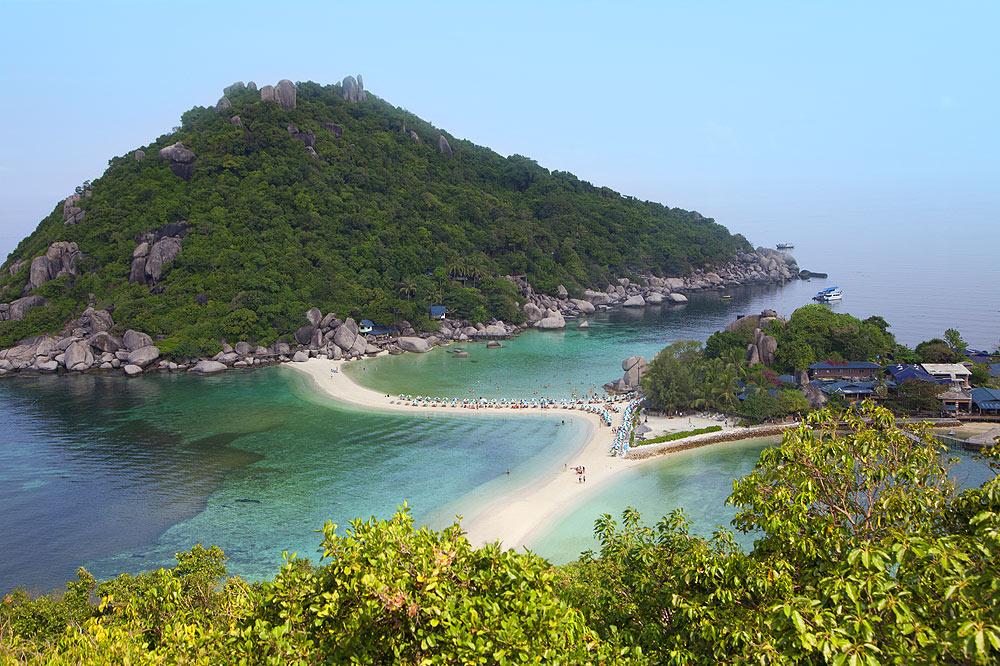 Koh Tao
Koh Tao (which means Turtle Island) is one of the most widely adored destinations for both backpackers and families that visit Thailand. Over the last 10 years or so, it has also become a world renowned location for snorkelling and scuba diving due to its unbeatable clear waters and excellent range of marine life (including small sharks, stingray and coral reefs). A stroll around the main town will reveal the true extent of how popular diving is in this area, as every other shop seems to specialize in some sort of water activity. PADI courses are widely available for beginners and a package price (including full accommodation for 5 days, food, diving trips, instruction from trained professionals and a certificate) costs in the region of 20,000 Baht ($600).
Other than watersports, the island has some wonderful jungle trails which are great if you know how to handle a dirt bike or quad bike.
If you do decide to explore, make sure you're back on the westerly beaches for sunset. This almost becomes a spiritual event for those staying on the island, as they watch the red sun slowly disappear beyond the ocean horizon. Quite an incredible sight that has to be seen to be believed.
Accommodation ranges from the ridiculously cheap (150 baht per night) to the insanely expensive. For that lower price bracket, expect rustic wooden huts with no air-conditioning, no view and a hard bed. Pay a little more and you can find exceptional value for money on this tiny yet stunning island.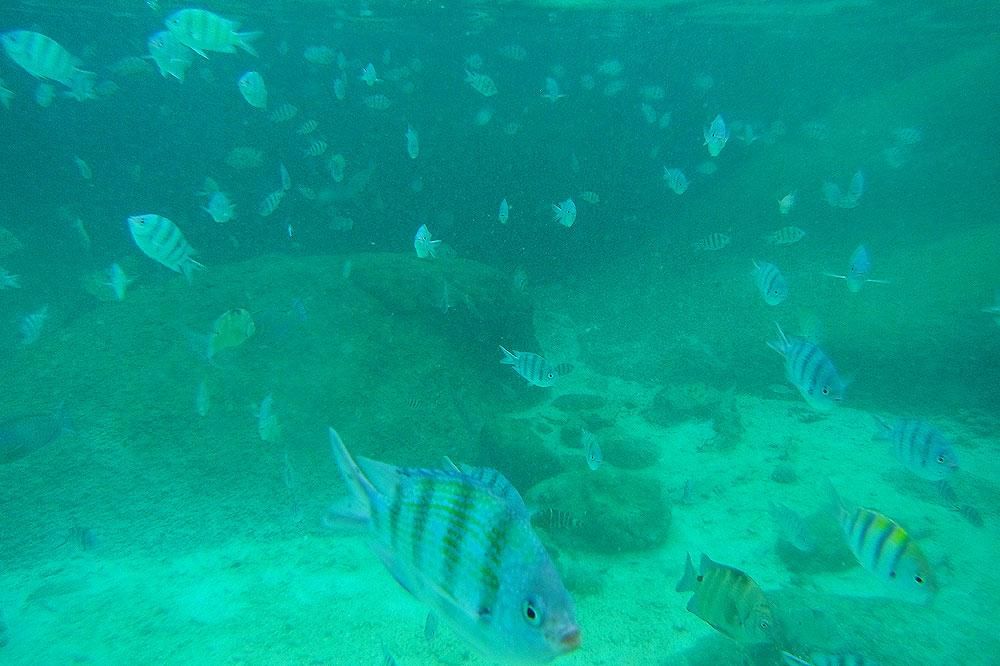 Getting to Koh Tao and Koh Nang Yuan
Visit Koh Tao by ferry or private speedboat from the neighbouring islands. Travel can also be arranged from the mainland. Visitors to Koh Nang Yuan usually hop over from Koh Tao (5 minutes away), but some companies on the larger Samui and Phangan islands do organise special one day trips.