---
Bang Rak Fish Market
Fresh Seafood in Samui
Seafood lovers will relish the opportunity to explore the fresh fish market in Bang Rak. The market is located just beyond the popular Seatran Pier and across the beach area, you will find some upscale restaurants and eateries. Some of these serve traditional local cuisine, and others serve international food.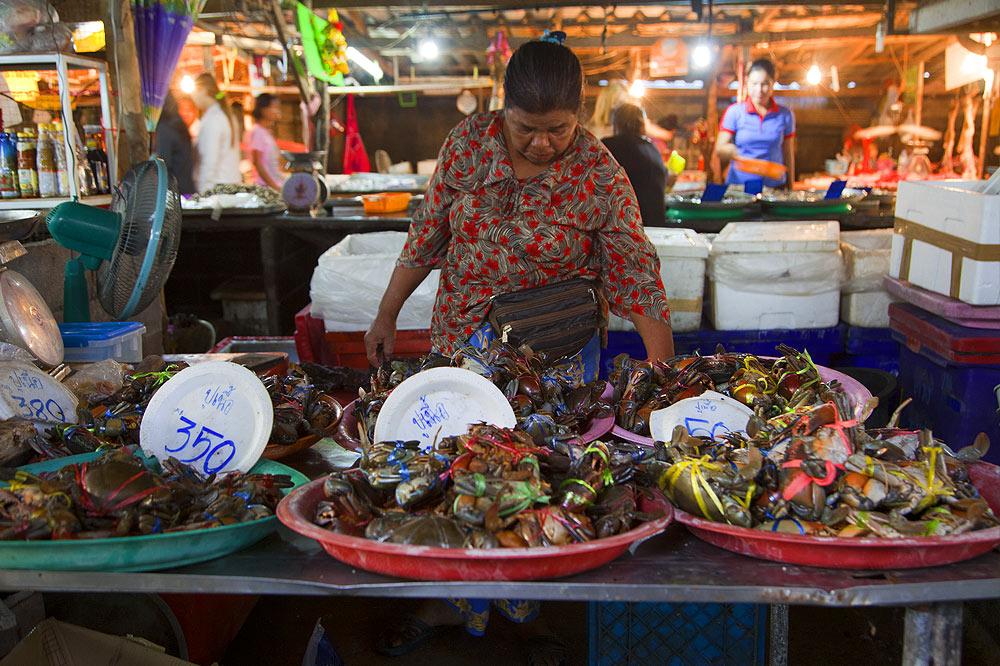 Mainly a fresh fish market, it is situated right opposite where the road from the airport joins the beach road. There's also food stalls and several shops with clothes and DVDs.
Slightly smaller in size than the markets in Chaweng and Lamai, Bang Rak's fresh fish market was there long before Koh Samui's recent tourism boom. Seafood has long been an important trade for the island, and today the market has grown to include other food stalls, clothing, DVDs and souvenirs.
Located opposite the road main road that joins the airport and the beach, the market is inside an immense structure where rows of vendor stalls stretch into the distance. Fish glisten on beds of ice or heaped in bowls or on newspaper. Meat vendors offer everything from whole chickens to ham hocks, to organ meats of every shade. Any item bought in the market can be given to a local restaurant or café to be prepared in a myriad different ways depending on taste buds.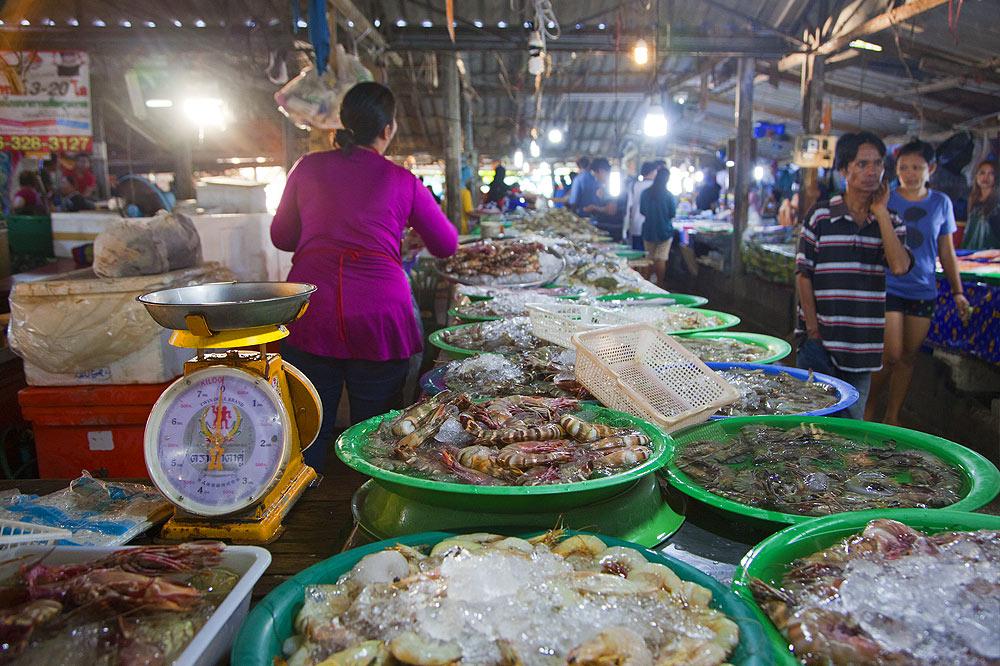 On the peripheral edge of the market, intoxicating smells mingle as vendors sell ready to eat snacks such as skewered grilled fish, meatballs and deep fried chicken wings. Visitors can also buy packaged grocery items such as noodles, sauces, spices and rice, ensuring that they never even have to step foot inside a supermarket.