---
Samui Aquarium and Tiger Zoo
Tiger Show and Aquarium in Koh Samui
The Samui Aquarium & Tiger Show allows visitors to get up close and personalto an array of marine life, colorful birds and exotic wildlife all in one stop. This family-oriented attraction certainly has enough to keep the kids entertained on an afternoon outing.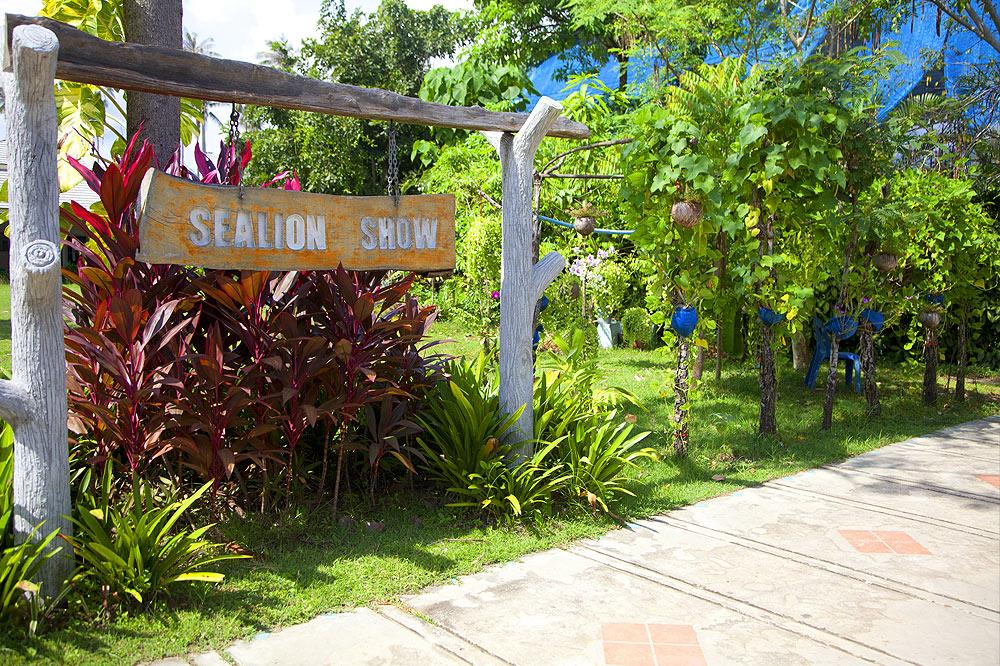 At the zoo, the main attraction is the Bengal tigers and leopards, which provide some thrilling displays of strength and agility in the daily live shows. There's also an opportunity to take your photograph with some of them for an extra charge. The handling and conditions in which these creatures are kept, however, does attract a fair amount of controversy. One side of the debate would point to neglect, though others would argue that these tigers could simply not survive in the wild anymore. Whatever your view or opinion is, there`s no doubting the incredible power and beauty of these endangered animals.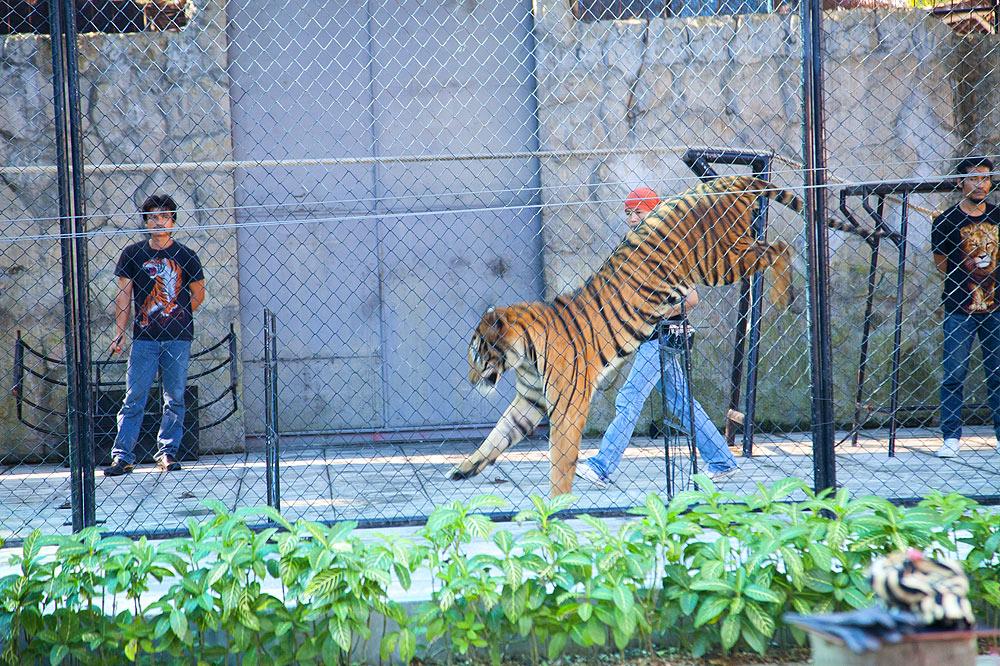 Open seven days per week (9.00 - 17.00), the aquarium features mostly marine life native to the Gulf of Thailand. Its series of large tanks are filled with a range of creatures including nurse sharks, leopard sharks, manta rays, catfish and many kinds of tropical fish. There is also an area where visitors can feed the sea turtles. It's not just animals that live in the water they you can see; there are also otters, sea lions, horses, reptiles and a large range of exotic birds, including cockatoos, parrots, Pelicans, Toucans, Eagles and many more. The aquarium's design is modeled after an old fishermen's village, giving visitors a taste of history as well as an interesting array of marine life to observe.
The best way to see fish and other sea creatures is, of course, by diving or snorkeling off Samui or the famed Koh Tao. For those who can't or have never dived before, there are a multitude of PADI (Professional Association of Diving Instructors) courses around the island (mostly located in Chaweng and Lamai), which can be completed in a matter of days. That said, Samui Aquarium does offer an alternative for those with limited time or a fear of getting wet, and for families travelling with young children. Youngsters can learn from trained professionals about all the different types of sea creatures on show. They'll be able to find out about what their typical diets consist of, where they usually live, and get to ask that million-dollar question: ´how do fish sleep?`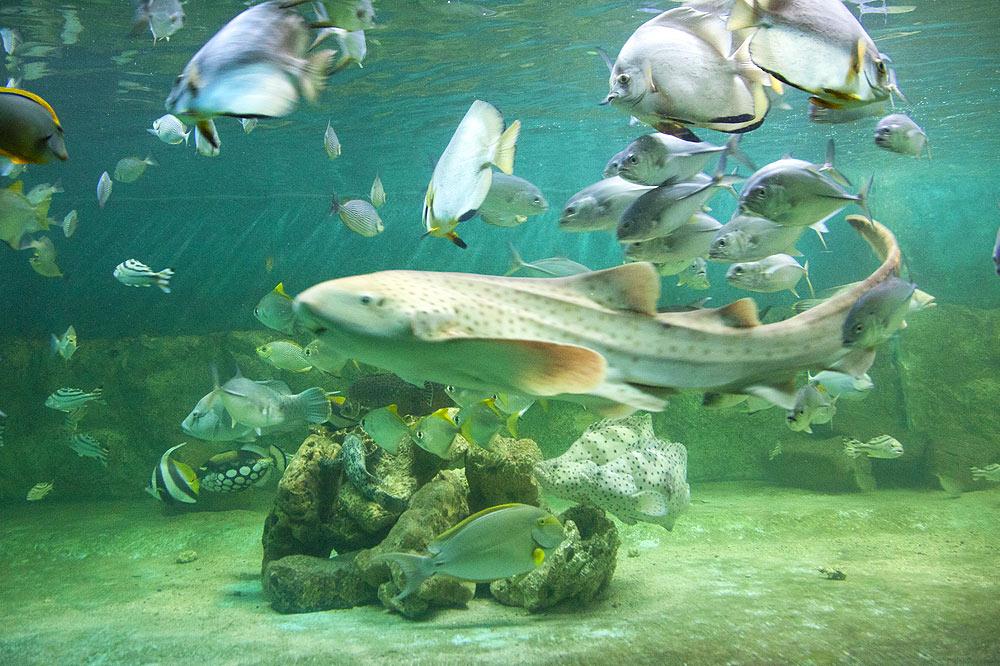 There are three different package programs offered by the aquarium, each catering for different activities and attractions. The deals include transfers from your hotel, drinks and snacks, admission into the aquarium, zoo and Bird Park, as well as access to the swimming pool - so don't forget your swimming costumes!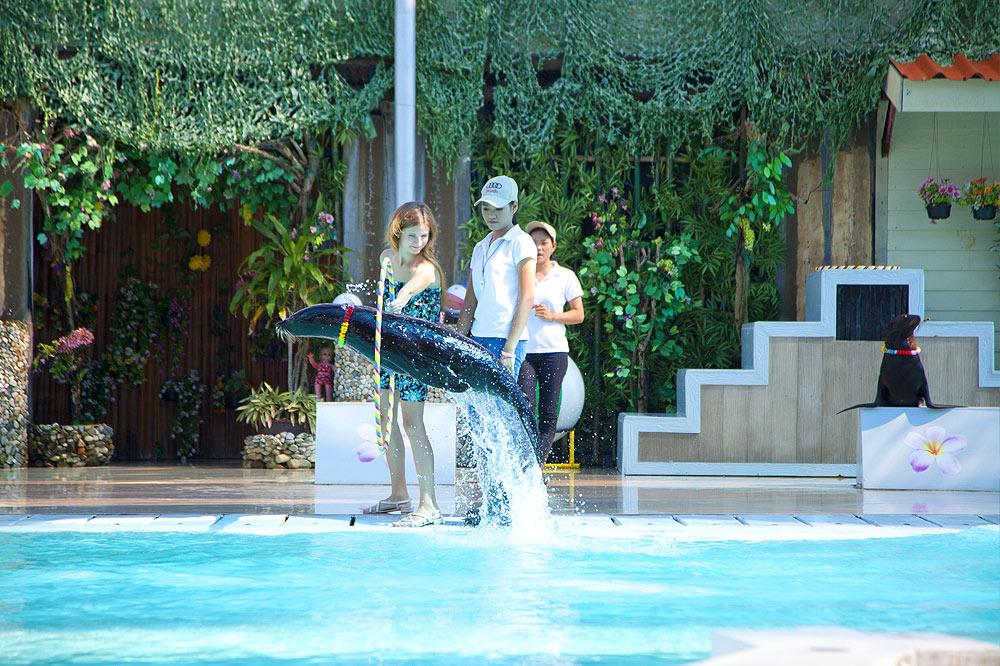 You can find the aquarium next to Ban Harn beach in the south of Koh Samui. Grab a taxi that is going along the ring road or easily make your own way there by car or motorcycle. It's about 20 minutes from Chaweng and just 10 minutes from Lamai.