---
Lamai Night Market
Night Markets in Thailand
Lamai town, set on the lovely Lamai Bay, is a popular Koh Samui destination for tourists from colder climates for its beaches, nightlife and exotic tropical surroundings. A favourite with locals and visitors alike, Lamai Night Market is all about food, food and more food, with every delicious Thai dish ever invented here to delight foodies with a taste for the unusual.
The market opens at around 4:00pm and closes after midnight and, for nervous diners, there's a great choice of international cuisine as well as the fiery hot Southern Thai curries.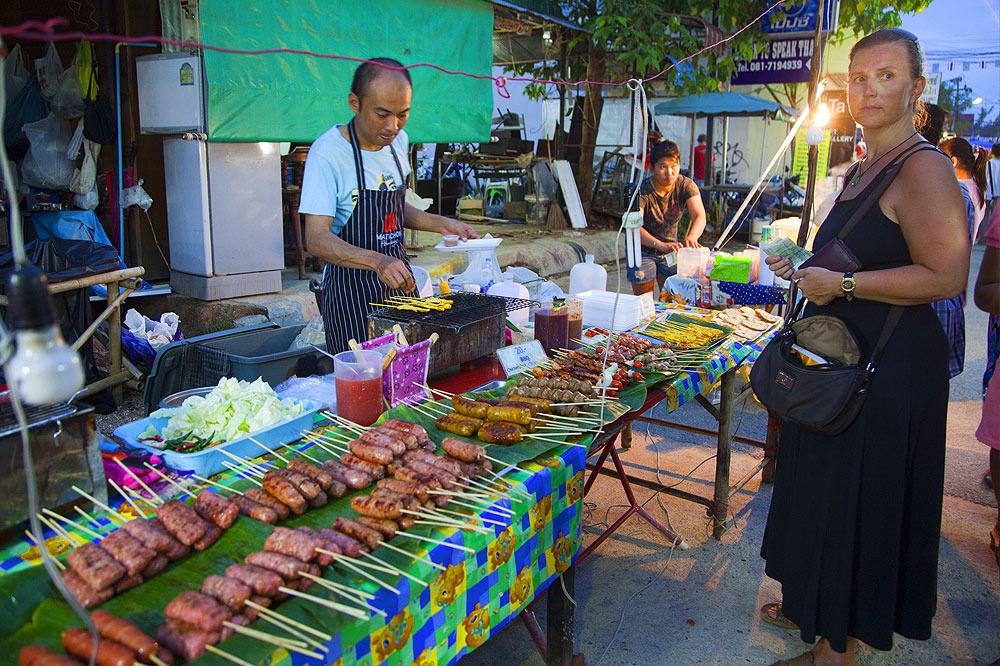 Food food and more food at Lamai Market
Pizzas and other Italian classics, Mexican food including Spanish-style tapas, Chinese dishes, Indian curries, British fish 'n chips, fast foods such as hamburgers and fried chicken and an unlimited choice of beer and spirits enliven this colorful sprawl of stalls surrounded by bars and slightly more formal sit-down eateries. Latin music, traditional Thai music and street entertainers create a vibrant atmosphere enjoyed by visitors from all over the world. Our recommendations are the homemade coconut ice-cream, freshly caught local crabs, Japanese style sushi, whole Red Snapper fishes, BBQ Ribs, Chinese steamed dumplings, and deep-fried insects (perhaps not to be eaten in that exact order).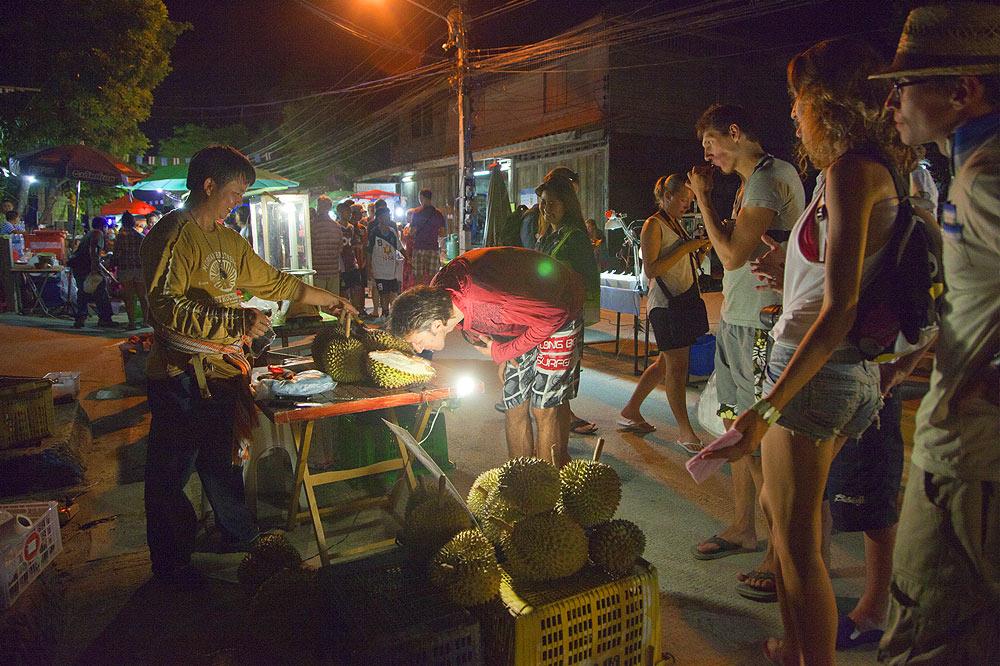 It's not just edible things on on offer; you'll also find a huge range of all the usual, generic tourist items. We're talking about a sea of Chang T-shirts, flip flops, knock-off electronics and carved wooden elephants. These products are available at basically every tourist market in the whole country, and definitely not unique to Lamai or Samui. However, this is not what draws most people to Lamai market. By far the standout feature of the market is the food, music and buzzing atmosphere.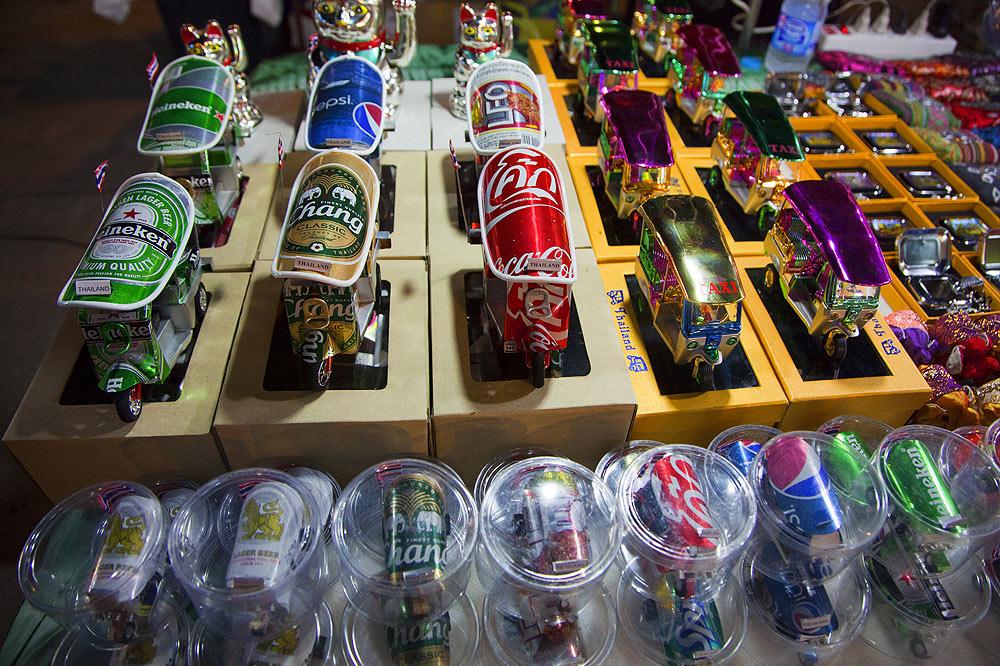 Other Attracts Near Lamai Market
The Night Market is set close by the Muay Thai boxing ring, with its Saturday- night bouts featuring overseas as well as Thai fighters. Ladies' Nights, featuring female Thai boxers, are especially popular with visitors. Several well-known eateries are located nearby, including Sri Nuan 2, famous for its amazing seafood delights including lobster, crab and barracuda.
Lamai Walking Street Market
The area also holds a special 'walking street market' or 'weekend market' that opens from 4pm to 10pm every sunday in Lamai Town. This market is slightly more laid back, perhaps due to the fact that there are less bars. The market also spreads out into four different directions, meaning that shoppers have more space and feel a little less claustrophobic. It usually offers more unique, one-of-a-kind items to buy as locals come from all around Samui to sell there own hand made designs. On a sunday night, it will be easy to find as the town centre becomes busier as Thais flock here. It's located between the bridge and the local weekday market.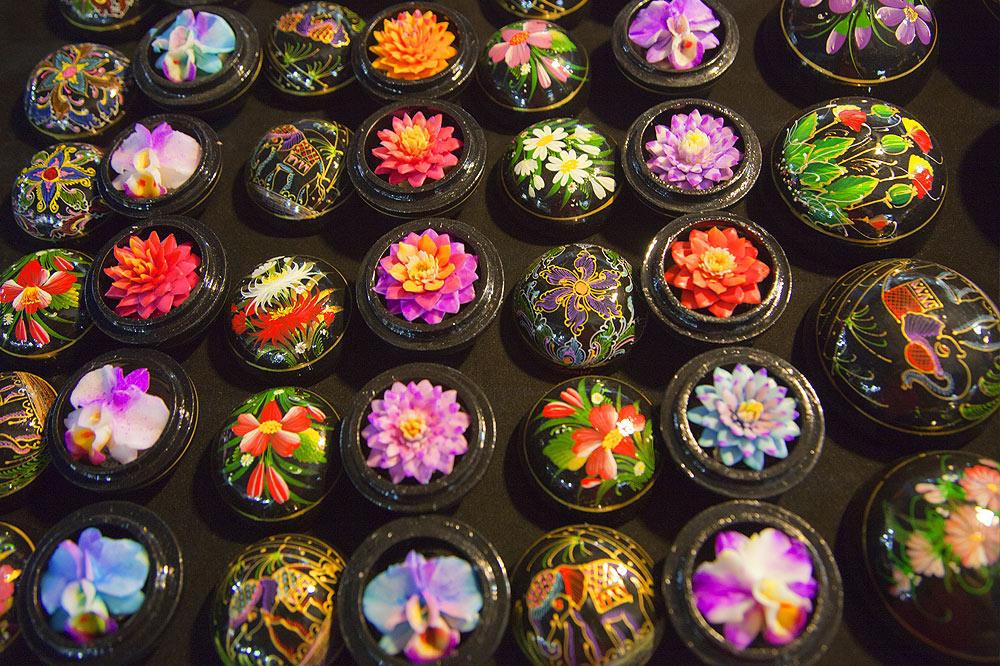 If you're staying in the neighboring Chaweng area and you're looking to broaden your horizons a little, either Lamai night market or Lamai walking street market offer a perfect excuse to visit Lamai.
A browse through the market is also a good option if you have come for the stunning beach at Lamai and are looking for something tasty to eat or cheap to drink. Lamai town itself is smaller and quieter than Chaweng but there's still lots of fun to be had here.