---
Khao Hua Jook
Buddhist Temples in Samui
A trip to Thailand is simply not a trip to Thailand without visiting at least one of the country's countless Buddhist temples. Whilst the majority of the more famous ones are located on the mainland, Koh Samui does boast its fair share too, each as beautiful and intriguing as the next.
One such example is Khao Hua Jook Chedi, located close to Chaweng Lake in the north-east of Samui. This stunning Buddhist temple overlooks the island's gorgeous coastline, sitting atop a hilly terrain. Those who make the short trip up the winding road are rewarded with some breath-taking panoramic views of Koh Samui and across the water to the neighbouring Koh Phangan.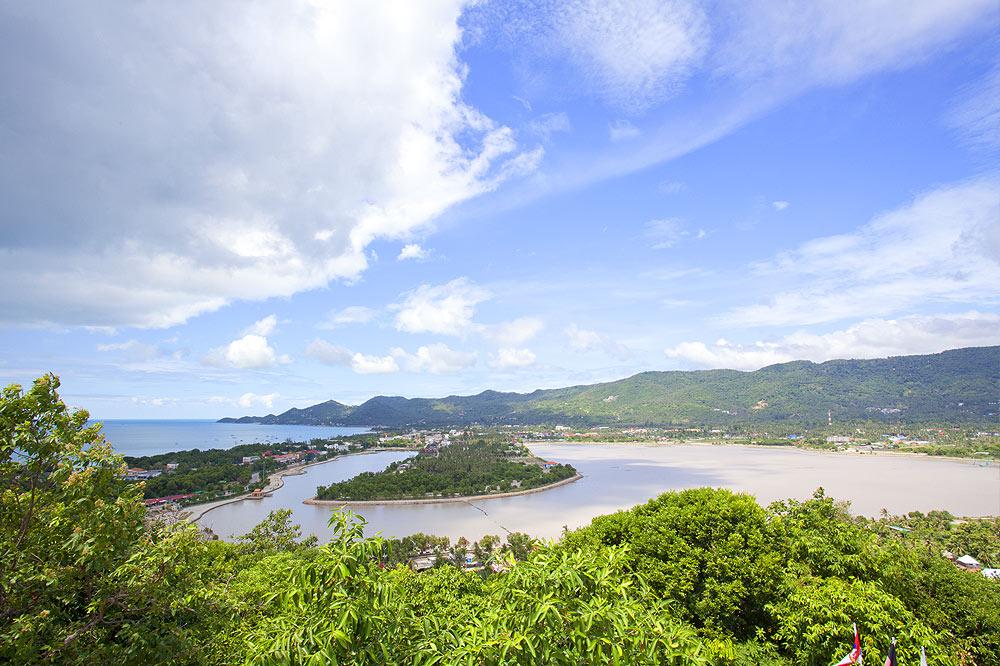 However, it's not just the pretty view that attracts visitors. The ornately decorated gold Chedi (more commonly known as a stupa in English), rises dramatically above the natural forest surroundings and can be seen from miles away. The main temple complex itself also showcases traditional Thai architecture, alongside some intricate artwork and mythical sculptures. Inside, you can see displays of various religious artifacts and relics, including Buddha's footprint which lies on display in the main room. Khao Hua Jook Chedi is also home to some stunning sculptures and golden idols of Lord Buddha, as well as a multi-armed statue on display, impressive in size and decoration.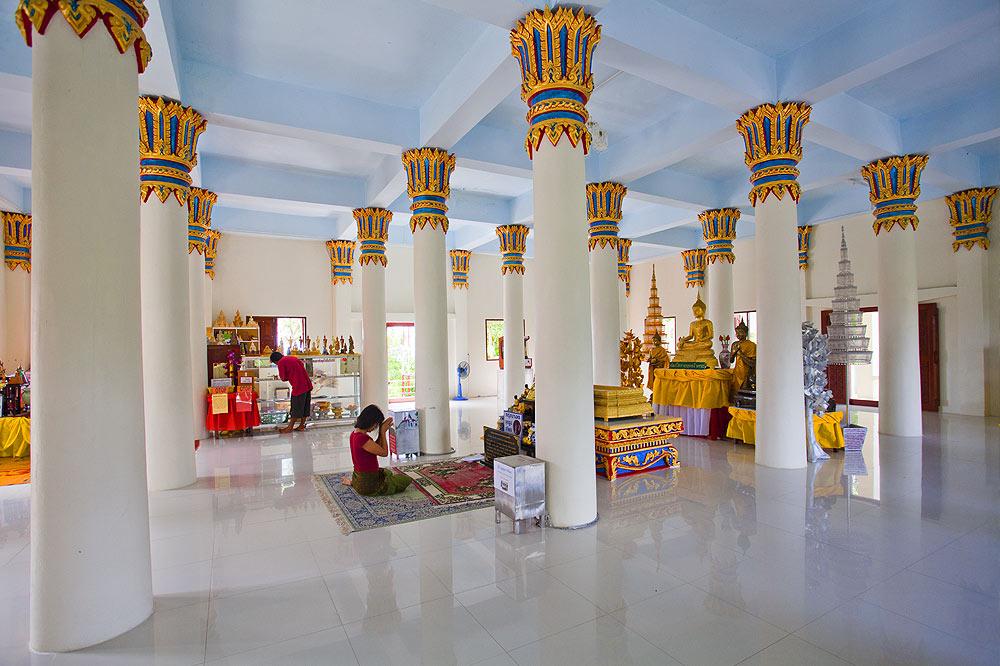 The temple also provides a perfect getaway for those seeking a quiet moment of reflection, or just a break from the sun, sea and sand that Samui traditionally offers. Whether Buddhist or not, you can enjoy the unique peace and tranquility as you soak up the quite, still and often mysterious atmosphere that Thai temples always deliver.
Whilst not too far away from downtown Chaweng, the area is not connected by any public transport systems, meaning that visitors need to arrange their own private transport in order to reach this area. This can be done at most tour and travel agencies or even through your own hotel. The trip can also be made by taking a Songthaew (red or yellow multi-person taxi) which are found almost anywhere, at any time on the Island. We suggest you negotiate a fair price with the driver before getting in. If you are driving yourself, you will have to take the road towards the Q Bar and proceed towards the car park. From there, you can easily reach the stairs leading to the summit.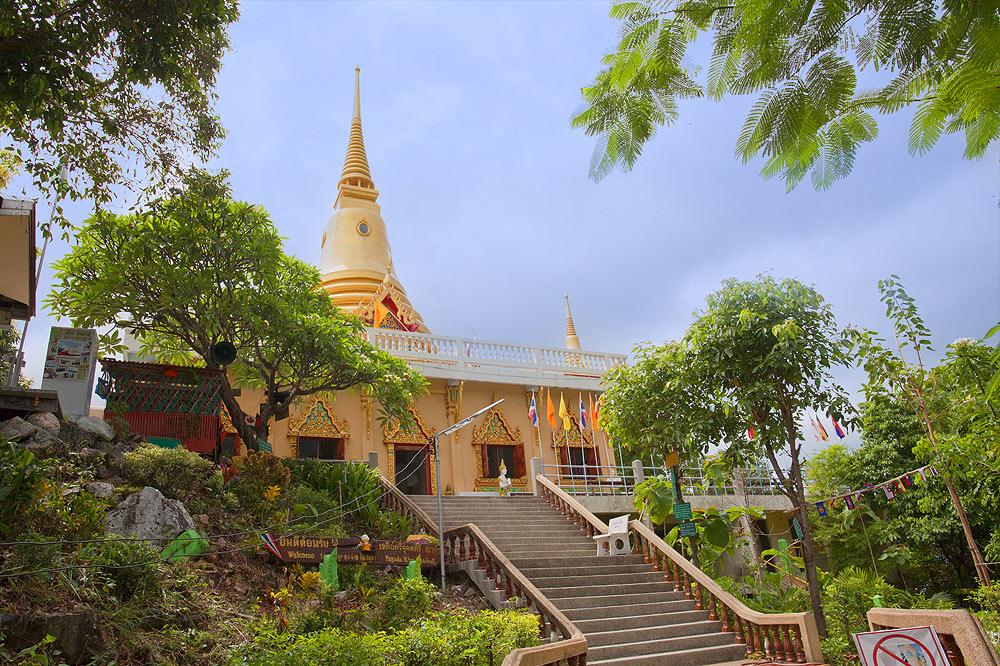 Please note, as the Khao Hua Jook Chedi is located on a small hill, visitors will have to walk up after parking their car or motorcycle and take the steps up to the temple complex. It is a short hike, but once you reach the top of the hill and see the stunning view of the surrounding area you'll realize it was all worth it! You can then see the coastline and the lake from the view point adjoining the Chedi.