---
Mummiefied Monk in Koh Samui
Koh Samui Culture
Although Koh Samui's Mummified Monk at Wat Khunaram might be a bit of an unusual sight at first, it does offer a unique insight into Buddhist and Thai culture.The monk named Luong Pordaeng died in 1973 in a seated meditative position and ever since his body has been on display in an upright glass case at the temple. Remarkably, forty years on and the monk's body shows little sign of decay. For some visitors, having a dead person in full view might be a shocking sight, but for Thais it is something to reflect upon and revere.
Far from being frightened by death, most Thai Buddhists are highly accepting of the end of life as the natural order of things and they view death as an opportunity to be reborn into a better place, just one step closer to Nirvana. There are other mummy monks on Samui and throughout Thailand, but Loung Pordaeng is among the most highly revered.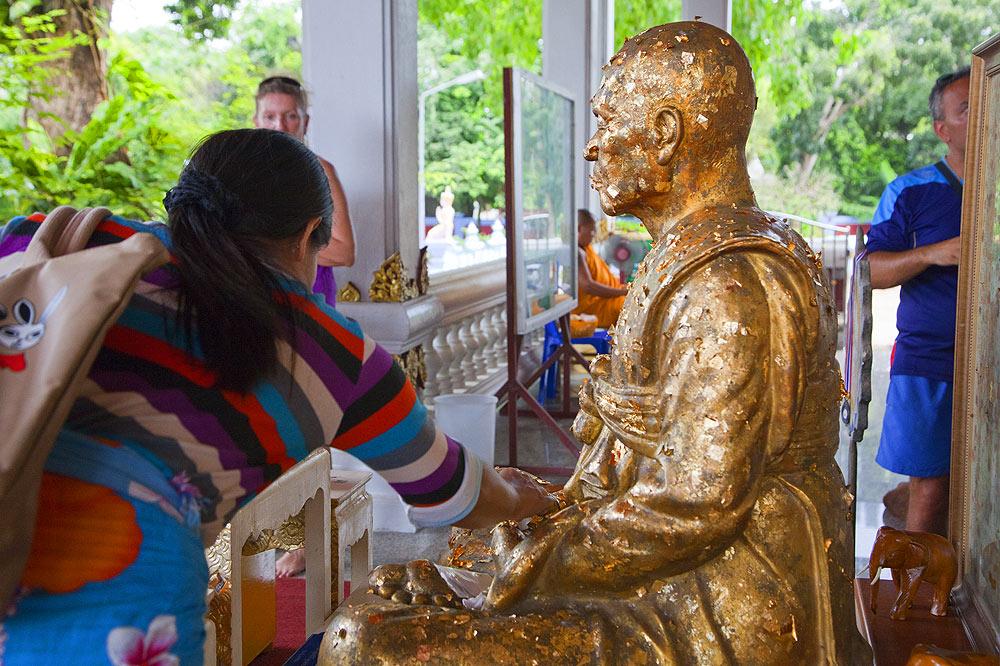 Loung Pordaeng, or Pra Krun Samathakittikhun (his name as a monk),is said to have told his followers shortly before his death that if his body were to decompose he should be cremated, but if not then he wanted to be put on display as a visual reminder of the Buddha's teachings. For Thais, both the life and death of Loung Pordaeng serves as an inspiration to follow the Buddhist precepts and walk the middle path.
Loung Pordaeng first became a monk for a brief period in the early 20th century on his home island of Koh Samui. He then disrobed (the act of stepping down from his position from a monk), married a local woman and later fathered six children. After his offspring were all grown up, Loung Pordaeng returned to the temple and resumed his life as a monk. Unlike priesthood in other countries and religions, this act of disrobing from the monastery and leading an ordinary life, followed by returning at a later stage, is quite normal within Thai Buddhism.
After he became a monk for a second time, Loung Pordaeng immersed himself heavily in Buddhist scriptures and teachings, with a brief spell in Bangkok. He subsequently became famous for his own teachings, long meditation sessions and simple, yet healthy way of life. In fact, this basic and nutritious diet is what many people attribute to the fact that his body still remains in a good condition today. Only his eyes have suffered major disintegration over the course of some forty years, which is why you will see a pair of sunglasses respectfully covering them.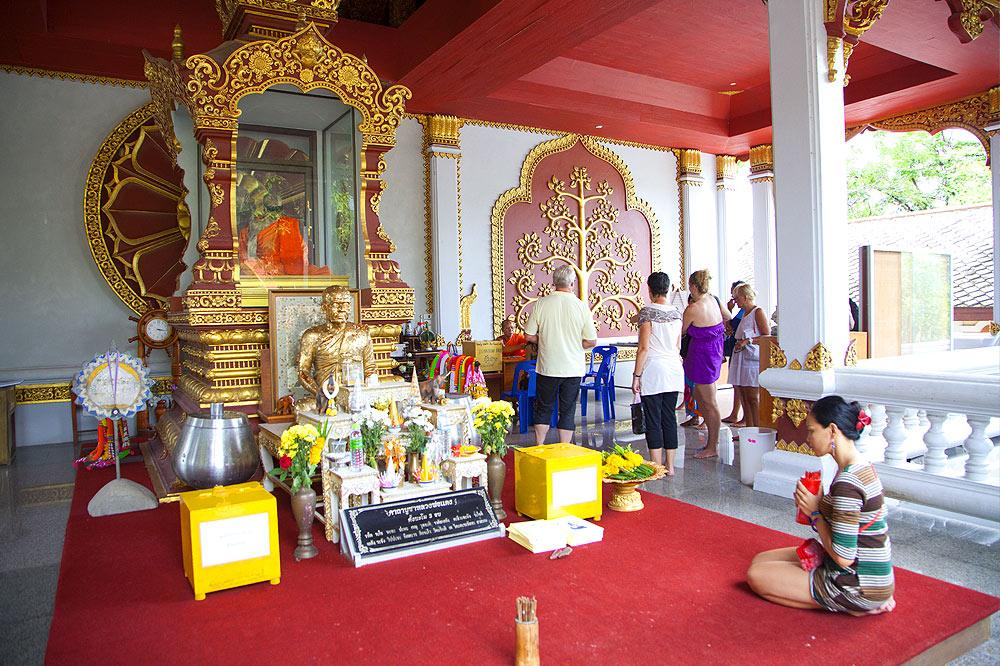 Getting to the Mummified Monk on Koh Samui
You can find the Mummified Monk inside the stunning Wat Khunaram temple which is located on the island´s main ring road (route 4169) between the Na Muang waterfalls and Hua Thanon. The temple is easily accessible from all over the island. To give you an idea on the distance, it´s about six kilometres west of Lamai Beach. If you want to get a true sense of the Buddhist way of life, (and to avoid the crowds) go early in the morning and witness local Thai visitors making merit (donating food to the monks). At this time you might also be able to catch the unforgettable sound of the monks chanting their prays in the ancient Bali Sanskrit language.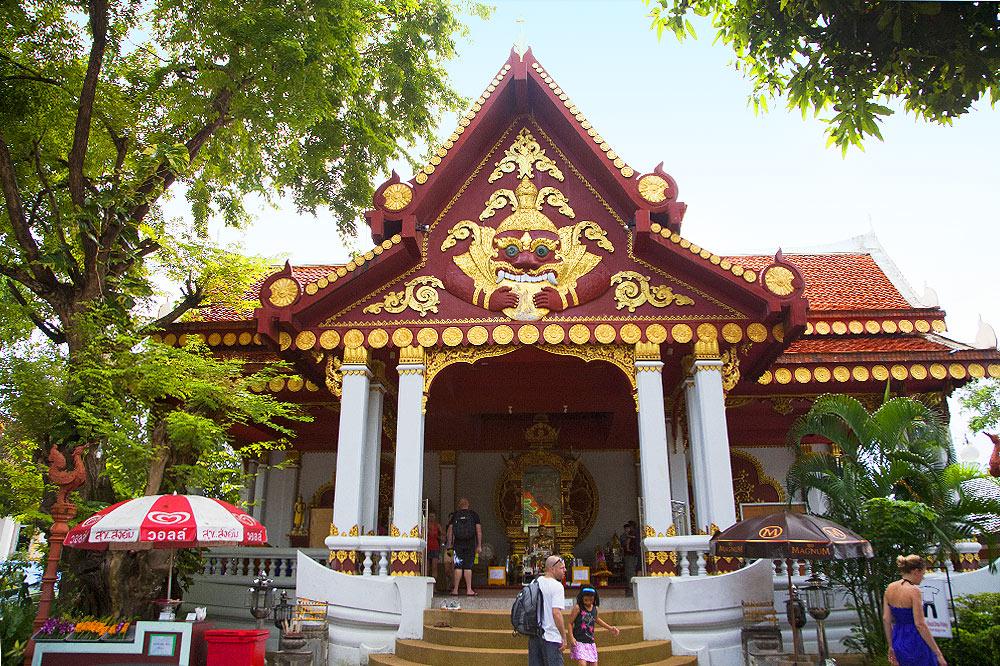 As with most attractions on the island, the temple is easily reachable on your own, with onsite parking and services available. Alternatively, you can take a public taxi or go on one of the many half-day trips offered at various travel agencies. Please note that entrance is completely free, but as with all temples in Thailand small donations are appreciated. Similarly, it is advised to cover bare shoulders and legs as a sign of respect - a custom expected at temples in the country.