---
Samui Quad ATV
Quad ATV Riding in Koh Samui
After you've surveyed the island and the breathtaking landscapes that transform from jungles to amazing beachfront, you'll want to check out the most adventurous way to travel that there is on the island - ATVs, otherwise known as All-Terrain Vehicles.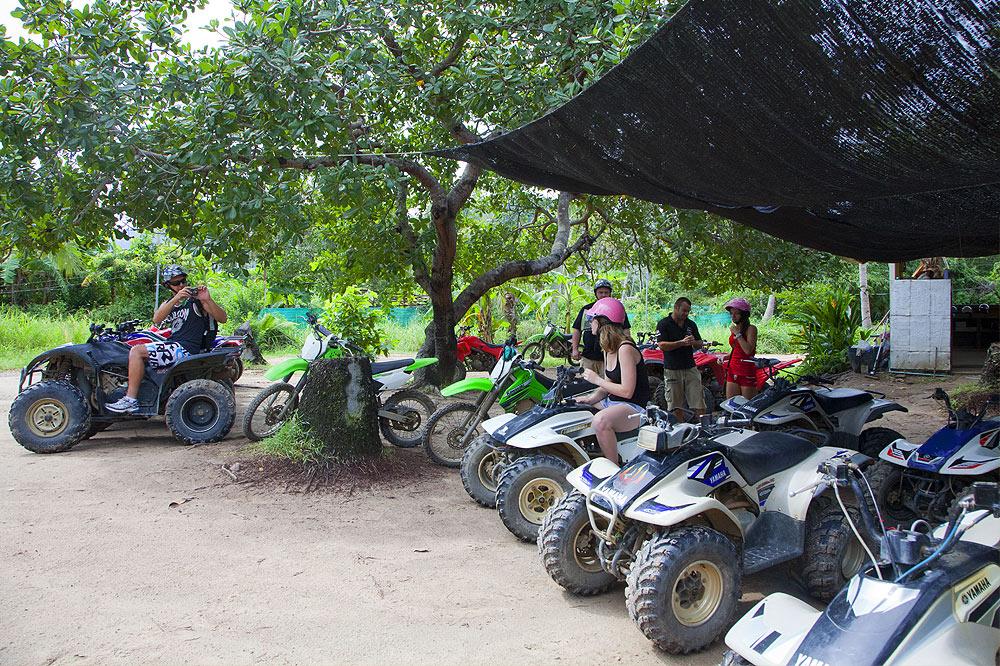 Samui Quad Motor - ATV Safari Tour is among Samui´s best.Climb aboard one of the 250cc quads and get ready for an adventure. Following your guide, you'll traverse through coconut plantations and fruit orchards. Carving your way through streams and following trails all the way to the top of the summit, you can stop for something to eat at any of the small Thai cafes that decorate your route. Then it's back down another harrowing trek with the tropical wind in your face and the sights and smells of Samui guiding your way back to the beginning.
In rainy season, where brief downpours are expected in the afternoon (most days), you'll find the terrain a lot more challenging as surfaces become wet, slippery and sometimes muddy. You might get a bit dirty but it all adds to the unforgettable experience of an ATV safari.
Maenam Jungle
The jungle terrain is situated around the quiet Maenam region in the north. This ideal location is away from all of the hustle and bustle of the main highway and offers an authentic jungle experience, all whilst using the sheer power of a four-wheel-drive machine.
If you're not up to the mountain trek, a course of obstacles and trails awaits you at the center. Designed to fit any experience level, these courses are fun and exhilarating for any member of your party. Of course safety is a big part of the experience as well with helmets, safety gear and first aid kits in case of any mishaps. Professional help is only a phone call away so rest assured that you're in the hands of seasoned professionals before your adventure even begins.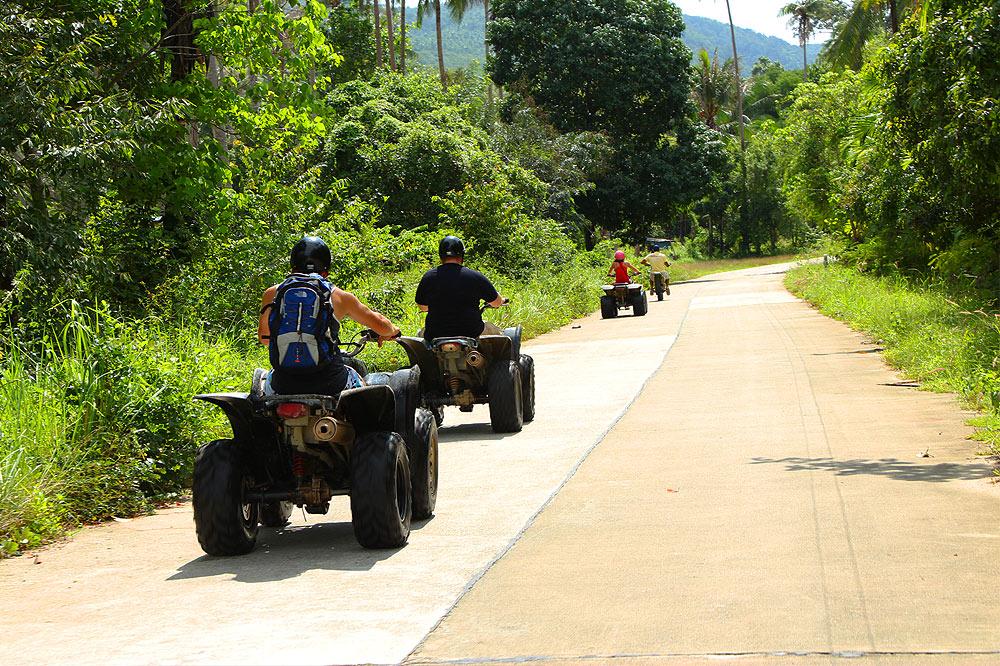 The price, which varies between 1,000 and 3,000 baht depending on the duration, does include insurance (of the vehicle) as well as fuel costs. Hotel pickup is available too.
Upon arrival you will be able to select your own model. The ATV Quads come in different colors and are available as automatic (just a brake, accelerator, and no gears), semi-automatic (gears but no clutch) and manual (gears and clutch). The quads are 250cc and relatively lightweight, meaning they pack a punch when you hit the accelerator. You can cut through streams, breakthrough fallen branches and dense grass, maneuver over rocks and power up hills with ease!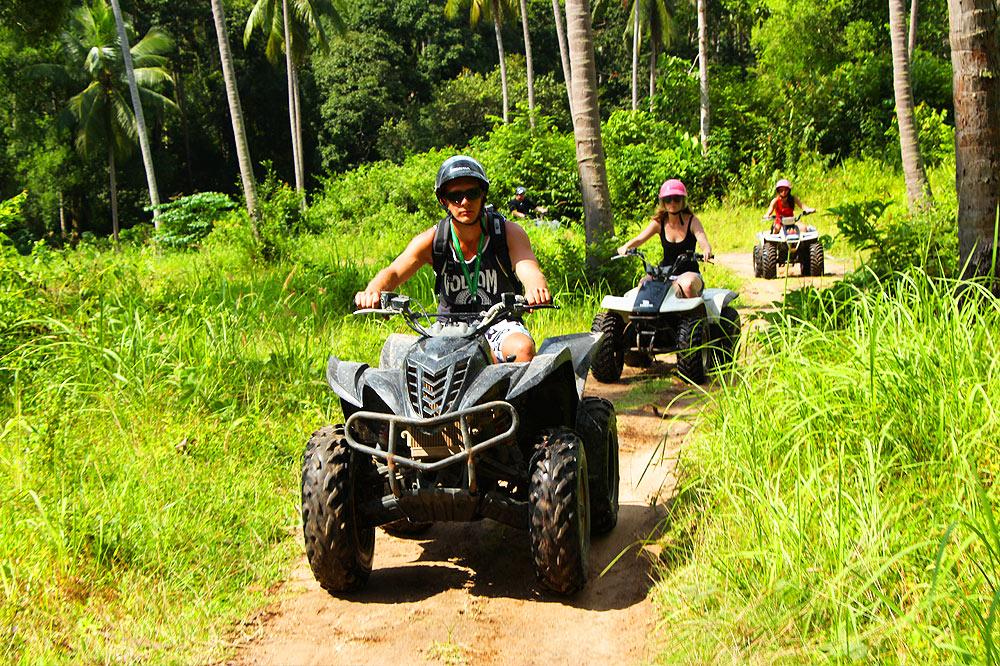 An ATV safari trip is certainly a million miles away from sitting on a beach with a book and cocktail in hand, even though you can do both on the same island. But for those seeking a little more thrill and a little less chill, this is the perfect activity, all at a reasonable cost. Check out the video below to get an idea of the type of terrain and surroundings that you´ll see on your safari.
Browse our delightful range of Koh Samui villas here.