---
3 Islands
Make the most of your day on the sea while in Pattaya and visit not one, but three islands off the coastline. With the 3 island tour you will be taken by speedboat to Koh Krok, Koh Sak and the most popular island in the vicinity; Koh Larn.
Here is what to expect, and what not to forget on this action packed and fun-filled day out on the ocean waves.
What to bring on your island getaway
Your adventure will begin at around 08.00hrs in the morning. All you need is your swimwear, a towel, sun protection cream, and your camera. You would also be wise to take a hat and a long sleeved shirt/blouse as the sun's rays can be fairly relentless once out on the sea. Bring a couple hundred baht even if your trip is "all-inclusive," because on Koh Larn there will be places to buy an adult beverage or three.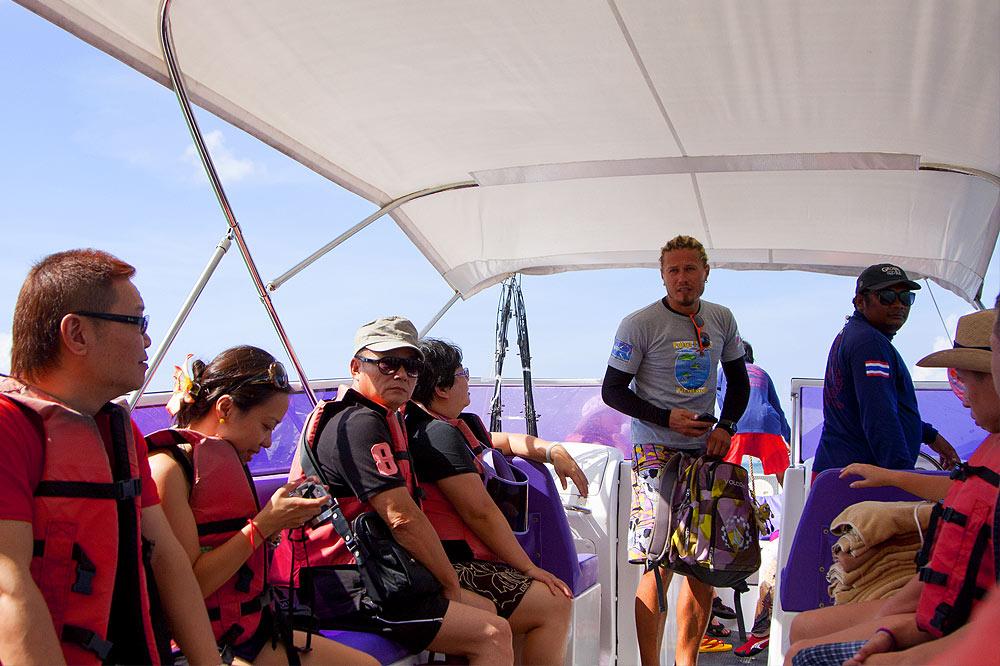 Koh Krok
The first leg of your exhilarating speedboat journey begins at the meet up point designated by the boat company, and then departs from Pattaya's Bali Hai Pier (just south of Walking Street's end) and goes to Koh Krok. This small island is quite rocky, but there is one sand beach on its east side that stretches for around 100 metres. It is a wonderful place to start your rewarding relationship with Pattaya's underwater world.
Get that snorkel and mask out, and explore the rocky outcrops of the island's shoreline. If you are reserving your energy for later, then simply stretch out on the beach, and take a gentle swim when the ocean inspires you.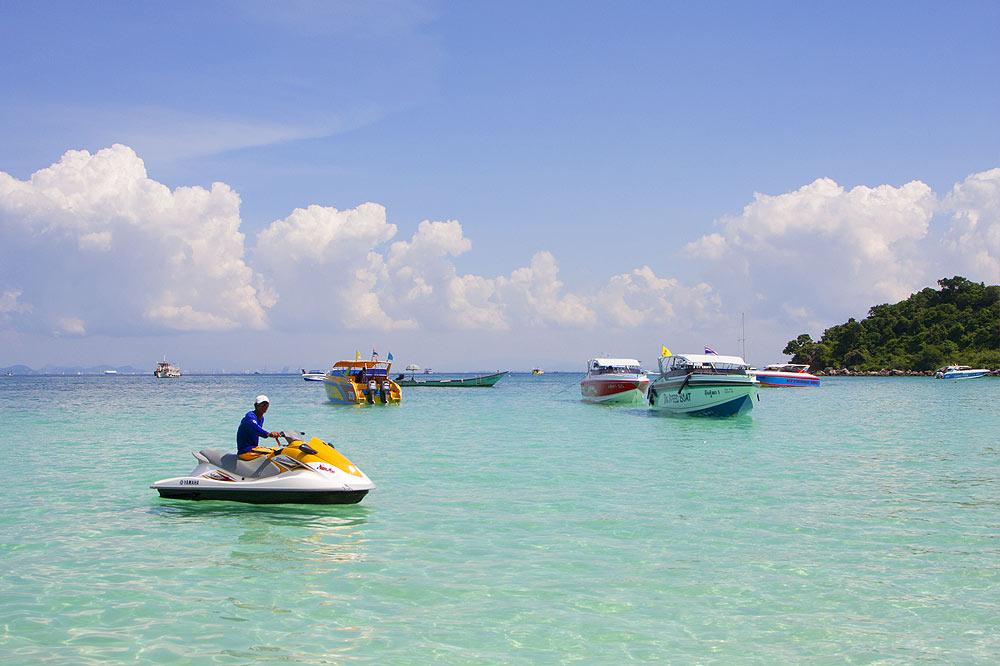 Koh Sak
Next you move on to the horseshoe-shaped Koh Krok. Here you have two connecting beaches. The north beach is around 250 metres in length and suitable for swimming. For the snorkelers amongst you take the south beach. This is around 80 metres long and has some remarkable coral reef. For those who are keen to try their hand at some sea fishing all of the equipment and bait is provided.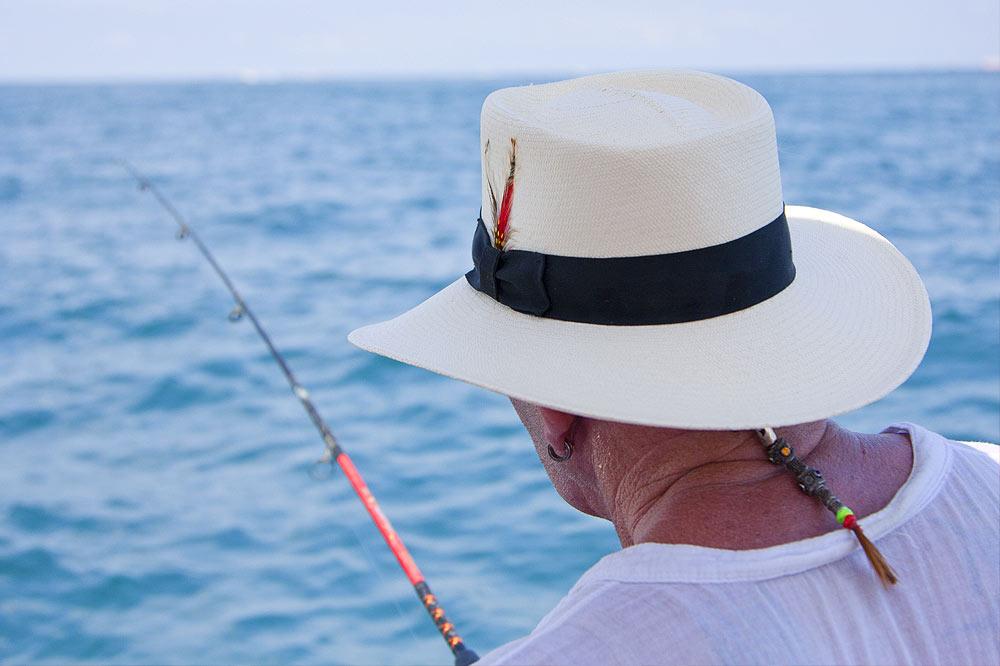 Koh Larn (Coral Island)
It is then onto the most popular island of your sun, sand and sea, speedboating spectacular!
This island is around 4km in length and 2km in width. Around 1,000 permanent residents live here, and 90% of the island is mountainous with an interior covered by a variety of different tree species, flora and fauna. The views here, and throughout you day are extremely photogenic, so expect to be clicking away on a regular basis.
Lunch and Beautiful Beaches
Lunch, which is included most trip packages, is on the beach. There is crystal clear water to swim in, and some beautiful coral to gaze at while you snorkel. While relaxing here you also have some stunning landscapes to admire. This island shows what a lovely diversity this region has in terms of natural scenery both above and below water.
There are some lovely beaches on Koh Larn such as Ta Waen, Thian and Samae. All of these provide deck-chairs, umbrellas and restaurants where you can buy food and drink. For the more adventurous it is a must that you try your jet-ski skills, or even build up to a parasailing adventure.
As you head back to the mainland, you'll be sure to recall your adventure fondly.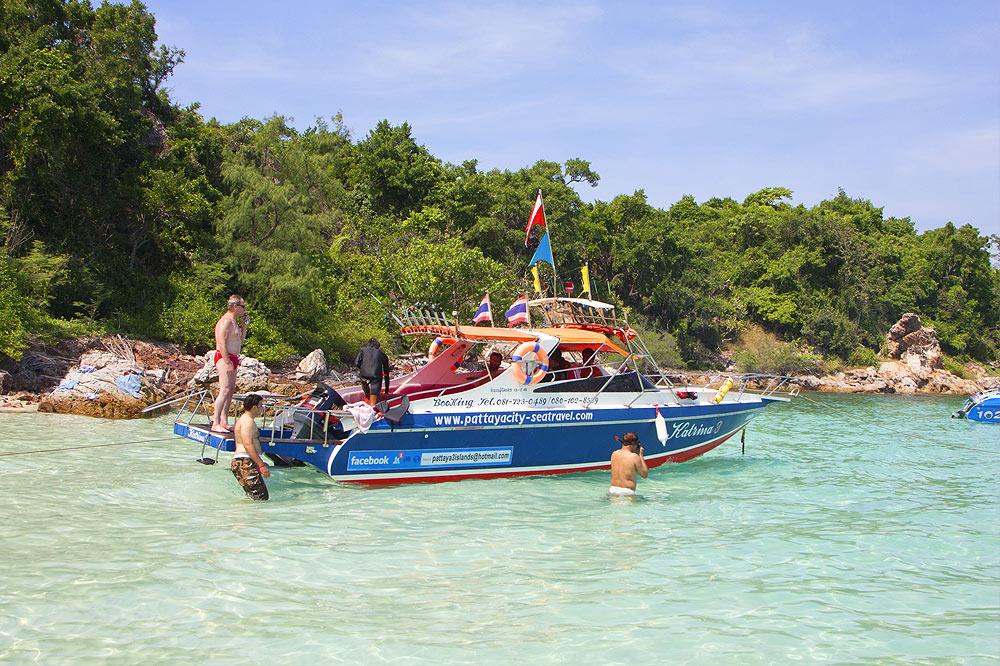 Independent Travelers in Pattaya
There is another option to booking a 3-island, all-day tour. If you like to brave your own way in the world, you can head down to Bali Hai Pier on your own and take a ferry to Ko Larn for only 50 THB, Thai style. Boats run from early morning to sunset, with more frequent outbound runs in the morning and inbound in the afternoon (runs start every 45 minutes to 2 hours, depending on whether you "go with the flow").