---
Bangsaen Beach near Sriracha
Thai Style Pattaya Beaches
Bangsaen Beach near Sriracha is one of those Thai style Pattaya Beaches. This lovely beach is located on the eastern side of the Gulf of Thailand, with white sand and blue waters making for a picturesque holiday hideaway. Bangsaen is about 13 kilometers (8 miles) from the main city of Chonburi, giving it a pleasant and calm atmosphere that is quite distinct from the more raucous parts of Pattaya.
Stretching for 2.5km, this beach is more popular with Thais than some in the area and is less of a foreigner hangout. Most of the Thai visitors hail from provinces to the north and northeast of Chonburi. Sleepier in the weekdays, Bangsaen Beach comes alive at weekends, when families and groups of friends congregate. Just 100 km (60 miles) southeast of Bangkok, Bangsaen is the closest pleasant beach destination to the capital.
Bangsaen is home to a major university, Burapha University, and the town has a young, effervescent character as a result. Bangsaen Beach has many fantastic seafood restaurants. Visitors will find a number of vendors selling excellent snacks and drinks throughout. Due to the area's large Scandinavian community, many restaurant menus and shop names are bilingual. The nightlife is more restrained than Pattaya Beach, and is more suitable for a laid-back evening.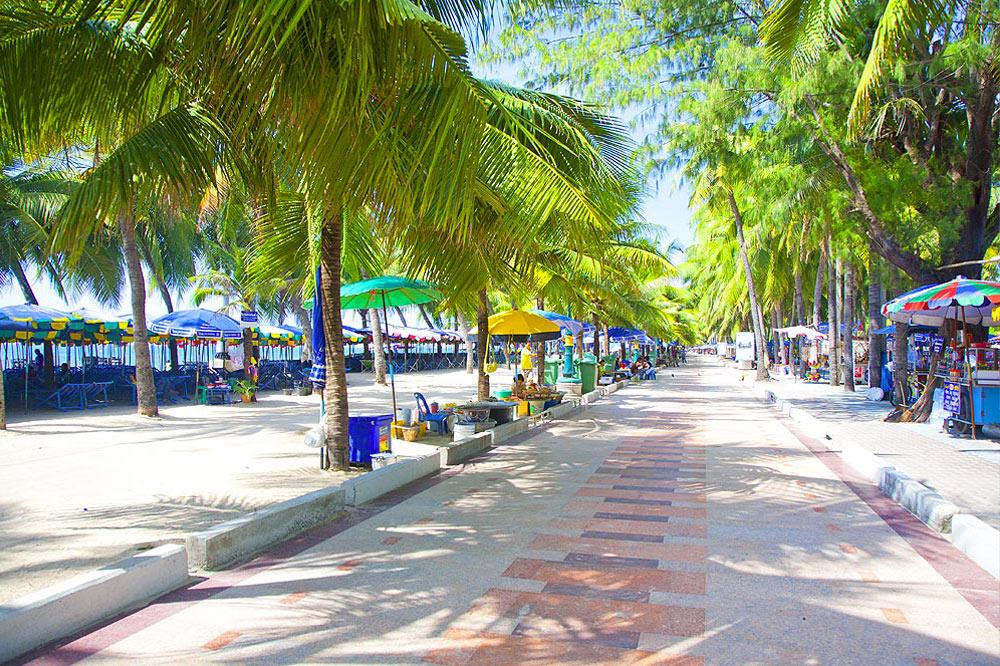 Local attractions include The Royal Residences, which were built in the reign of King Mongkut, Rama IV, as the first vacation homes of the country. Sprawling and surreal, the Wang Saen Suk Hell Garden includes displays of religious statues where the damned are tormented and punished after death for their bad deeds. Constructed by the Venerable Phothisatto Foundation, it was conceived as a reminder for visitors to always maintain high moral standards. Bangsaen Institute of Marine Science includes a breeding pond, aquarium with a large collection of fish and marine plants from around the Kingdom of Thailand.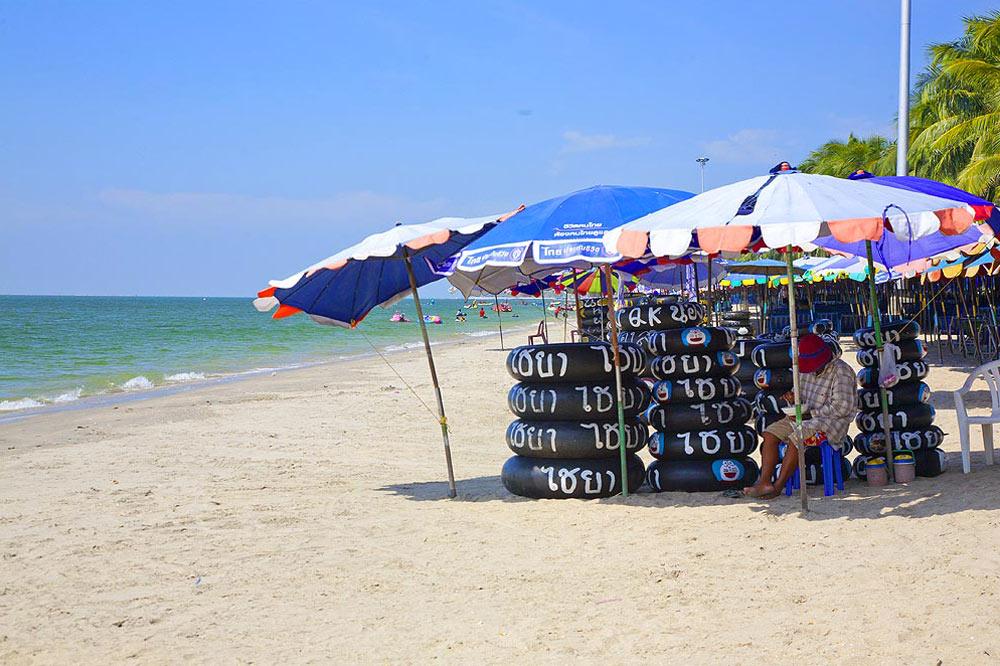 Just a 20 minute drive away, the city of Sriracha is world-famous for its spicy sauce which an ideal companion to the local seafood. One of the kingdom's main deep harbour seaports, its fishing heritage is alive and well on its historic fishing piers. Three million tonnes of trade goods pass through the harbor annually, and while Sriracha is off the mainstream tourist map and has maintained a Thai seaside town charm all of its own. The most popular attraction remains the Tiger Zoo where visitors can hold tiger cubs, under close supervision, of course. Between May and August each year, the zoo holds a 'Crocodile Egg Breaking Festival' where visitors can view the hatching of tiny baby crocodiles.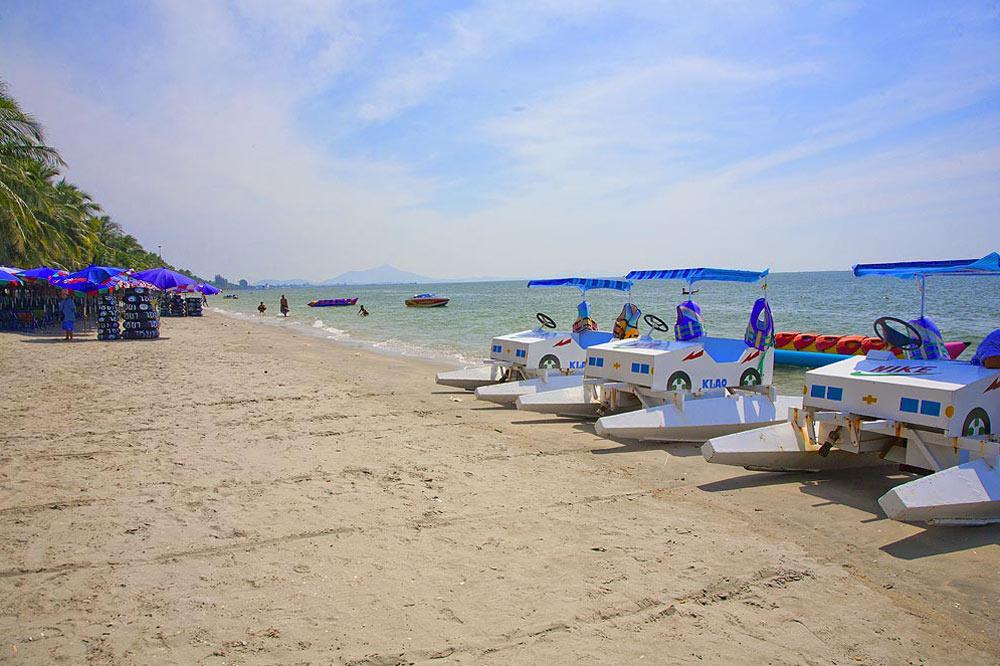 Although Bangsaen Beach is quite a drive from Pattaya, it's great for a day or half-day trip, just to see something a bit different and get a taste of real Thai beach life!