---
Pattaya Beach
Beach Road in Pattaya
Pattaya Beach is one of the most famous beaches certainly in all of Thailand, and quite possibly in the world. The beach road in Pattaya is home to some of the world's most raucous nightlife, including the famous Pattaya Walking Street, where music plays and drinks flow until the early hours.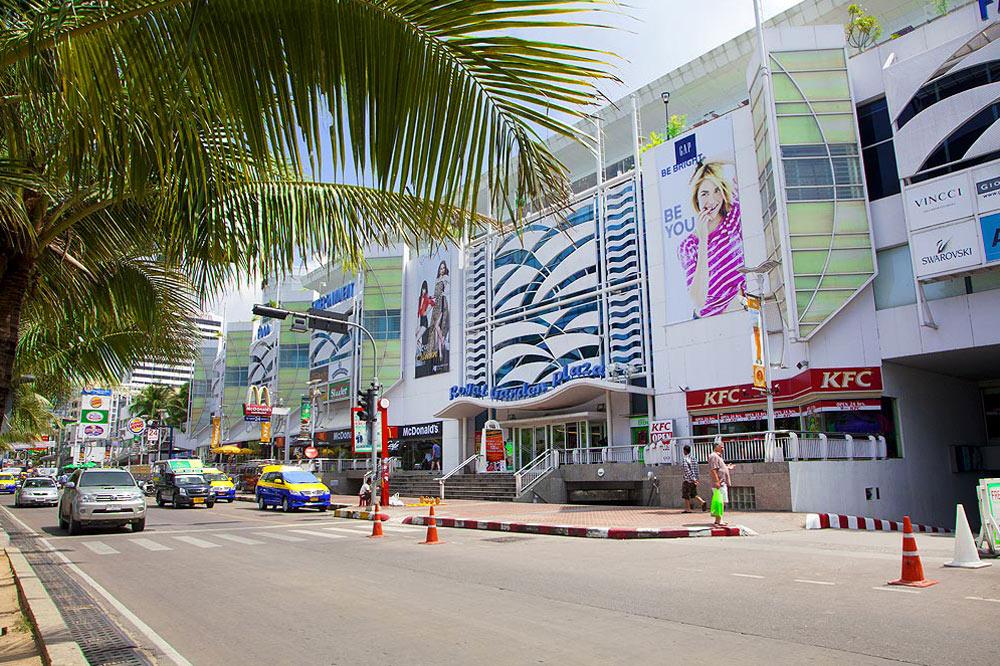 The beach itself runs 3 kilometres in total, stretching all the way from Dusit Resort Hotel in the north, all the way to a small hill in the south, which marks the end of Pattaya beach. Around the corner from this you can find some quieter and smaller beaches.
If you're looking for that all - elusive white sanded beach and crystal clear water perfect for snorkelling, together with only the sound of the gentle ocean waves and barely another person in sight...well, unfortunately Pattaya Beach is not the place! However, considering this is one of the most popular beaches in the whole country and also smack bang in the middle of Pattaya, it doesn't do too badly at all. If its peace and tranquility that you're after, come in the early morning and watch the sun rise over the deserted beach.
Activities at Pattaya Beach
If fun and games is more your thing, then this beach is definitely the place to be. Aside from swimming, sunbathing and copious amounts of drinking, popular activities include jet-skiing, paragliding, and banana-boating. There are also various centres around the beachfront that offer half or full day sailing and fishing excursions.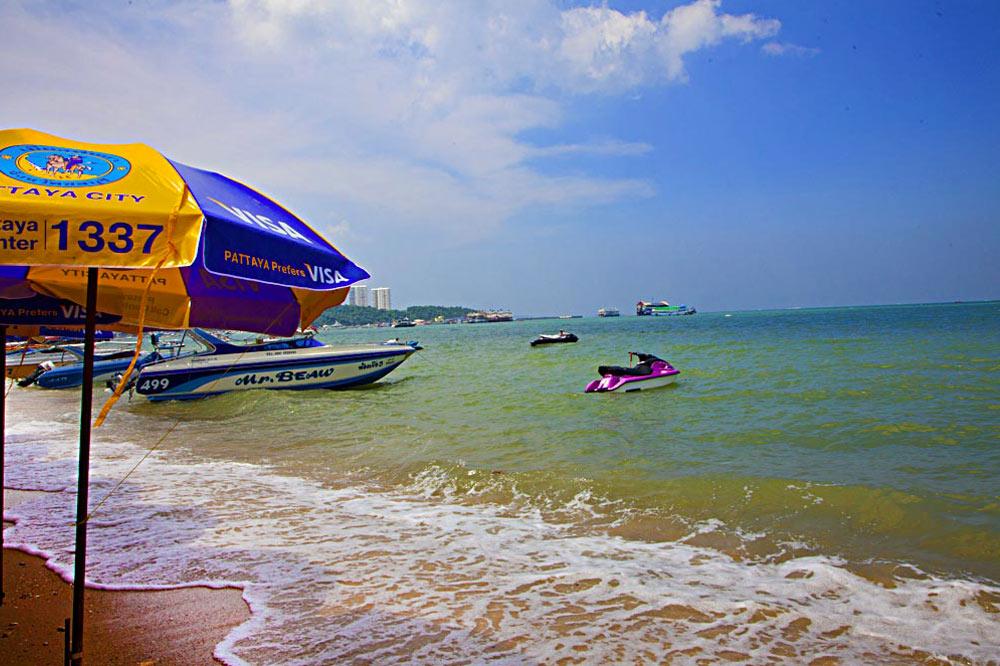 Away from the sand,the beach road in Pattaya itself is home to some of the world's most raucous nightlife, including the famous Pattaya Walking Street, where music plays and drinks flow until the early hours. In the daytime, you might not understand what all the fuss is about. However, as soon as the sun goes down Walking Street goes from tame to all-out crazy. Some good advice might be to skip this one if you have young kids. For anybody else, whether you're male or female, old or young, venturing to these parts can offer an interesting insight into this very different side of Thailand. Even if you're just after an innocent drink (or two) the area is fun, friendly, and generally accommodating to all taste.
Pattaya, often described as the ´Disneyland for adults,' is also home to a number of high-rise condos, international hotel chains and much more, including some truly amazing restaurants. It's also very popular with Bangkokians, and one of the only beaches from which city-dwellers can truly have a day trip that doesn't spend all day travelling.
Getting to Pattaya Beach
The beach is little over 2-hours from downtown Bangkok. You can reach Pattaya yourself by private hire car or take one of the hundreds of weekly buses or vans that make the trip from Bangkok. For a coach, head to Ekkamai bus station on Sukhumvit Road and jump aboard one of the V.I.P mega buses, complete with air conditioning, TVs, massage seats and karaoke. Alternatively, take a minivan from Ekkamai bus station, Victory Monument, the airport or various other centres which can be found around Bangkok. Prices are very cheap (200-500 Baht) meaning that a day trip to Pattaya Beach is both easy and affordable.
View our complete range of Pattaya villas and Pattaya apartments for rent here.