---
Samaesarn Island Pattaya
Experience The Tropical Wonderland of Samaesarn Island near Pattaya
The Island of Samaesarn is just 1.4km from the coast of Sattahip province, but it is a world away from the mainland. It is a preservation area which is home to sea turtles, who lay their eggs on the beaches, for rare plants to flourish, and delicate underwater corals to thrive in safety.
Conservation initiatives
The island is under the protection and responsibility of the Thai Royal Navy. It also has Royal backing and support for its conservation initiatives. Her Royal Highness Princess Maha Chakri Sirindhorn is the revered Chairman of the Royally-initiated Plant Genetics Conservation Project, and takes a great personal interest in its progress. This top-level patronage is no doubt why there have been so many environmental successes here.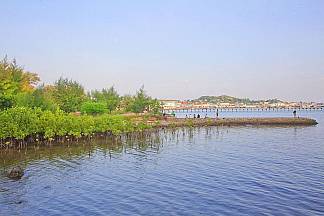 Beaches
You will find five beaches on the island, and Hat Luk Lom is widely recognised as the most beautiful. It has soft, white sand which is very similar to some of the fantastic beaches along the Andaman coast such as those in Phuket or Krabi.
Please do not expect the type of facilities available at other beaches in Thailand. This island has very few beach facilities. You will find the odd shelter, and perhaps some deck-chairs, but that is exactly the point. This is nature as it should be.
Activities
Bike hire is available and this is a wonderful way to get around the island. You can ride and take a breather when yet another different, stunning view catches your eye, and - believe you me - there will be many occasions to pause.
Head to the wonderful meadow at Hat Luk Lom and take in the landscape. This is accessible by bike, and the vistas are awe inspiring.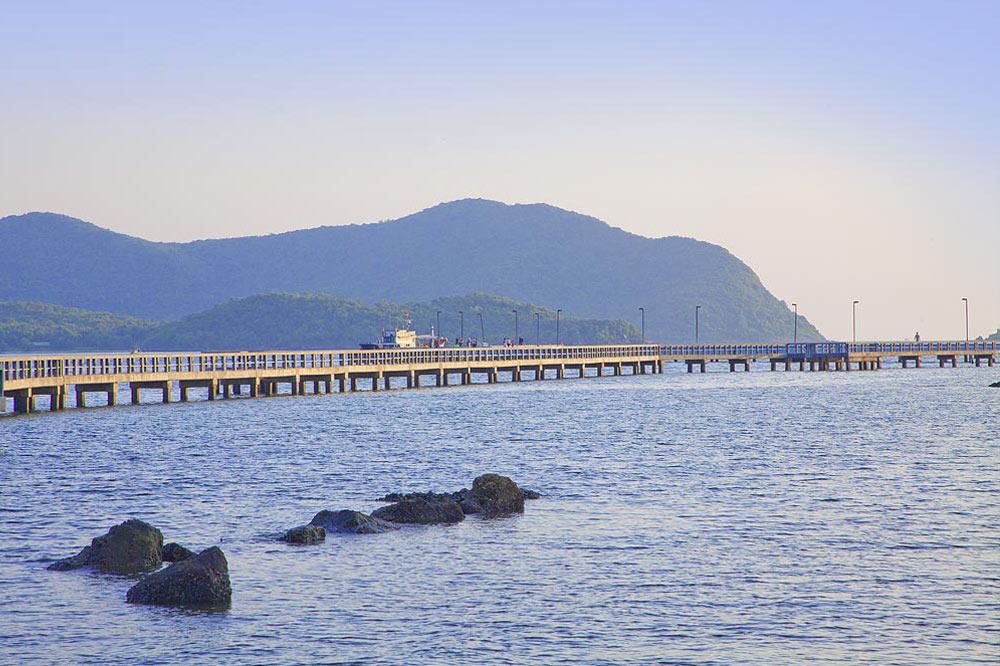 Trekking
Park that bike and explore the islands lush, forested interior. This is what you call really getting back to nature. With a guide's help you will spot many things of interest, and your appreciation of the environment you are in should surely have an effect on your future conservation efforts.
Swimming and Snorkelling
The swimming is fantastic here, and the waters are most certainly not crowded. Snorkelling around the reefs will reveal a wonderful underwater world of thousands of tropical fish displaying beautiful colours, and corals which are truly astonishing.
Surrounding Islands
A boat trip around the smaller islands which surround Samaesarn is also an excellent way to spend some time. There are four such islands: Chuang Island, Chan Island, Shark Fin Rock and Rong Khon Island. Chuang Island has a small Bay at its southern end, which is well worth the visit.
Best time to visit
The best time to visit is during the winter-summer months of January and April
Driving Directions for the Ferry Pier to Samaesarn
From Pattaya take the Sukhumvit Road towards Sattahip and Rayong. Once past Sattahip town centre you continue on Sukhumvit Road to crossroads at KM10. Take a right turn here (you will pass a hospital on your left). Take the first left turn, and continue until you see a signpost for 'The Thai Island and Sea Natural History Museum'. You turn right at this sign and right at the next turning where you will see the museum. Once inside the museum grounds follow the signs to the pier for a boat to Koh Samaesarn.
Boats leave Tuesday to Sunday and the first one leaves at 09.00hrs. The last boat back is 16.00hrs. The boat journey costs 250 baht per person.
Click to view our complete range of Pattaya Villas and Pattaya Apartments for rent.