---
Toei Ngam Beach
Sattahip's Toei Ngam Beach is one of several beautiful beaches in this area under the stewardship of Thai Royal Navy personnel. Sattahip, about 30 km south of Pattaya, is the headquarters of the kingdom's Royal Navy, and they take great pride in looking after its coastline.
Anyone who is staying in or around Pattaya, and is partial to spending some quality time on a natural, less-developed beach really should make the effort to visit this one. From Sukhumvit Road in Pattaya, it is a direct and easy route both there and back, thanks to a dual carriageway in both directions for much of the way.
What's in a name?
This sloping beach got its name from the rows of Toei shrubs and trees which line the beach. Their leaves are often used in Thai cooking to add a distinct flavour to dishes. You may know them more commonly as Pandanus.
The beach in years gone by
Historically this beach was not open to foreigners, and access was given only to Thai Naval personnel and their relatives. However, the decision was made to open it to the general public, and this has turned out to be a wonderful benefit for those who want a peaceful beach retreat which is easily reached from Pattaya and the surrounding areas.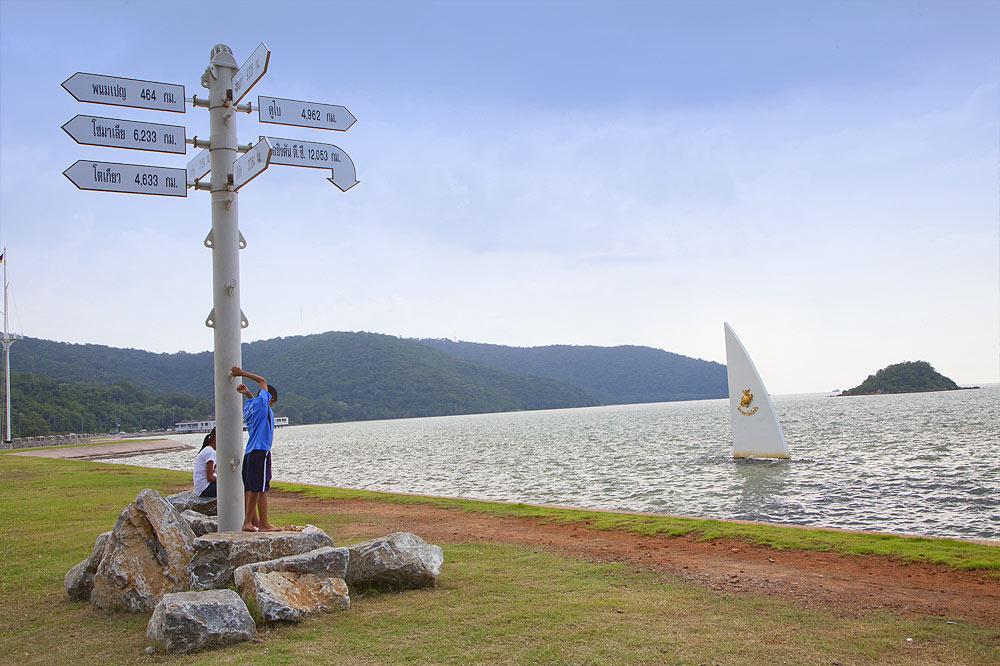 The beach today
The crystal clear waters gradually slope from the beach which make it ideal for any children you have in your party. Deck-chairs can be hired at a very reasonable price, and you will also find a few restaurants in the area serving Thai food, with the fish dishes a specialty.
Although you are at liberty to take a picnic, you need not worry about going hungry without one. Food and drink will be readily available throughout your stay. With the natural setting, clean beach, and inviting water to continually tempt you, the setting is simply perfect for a relaxing day by the seaside.
Are there any restrictions?
While the beach itself is around 1.5 kilometers in length, visitors are restricted to around 300-400 metres of it. This is because the beach area also houses Navy accommodation. The stretch you are allowed on offers plenty of space for a good number of visitors.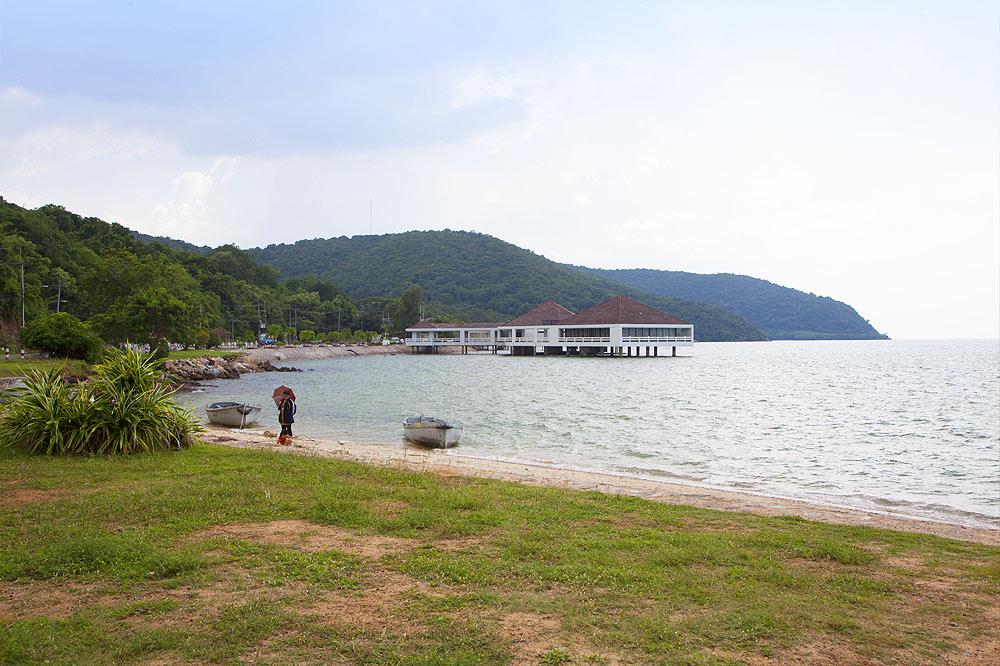 When is the best time to go?
This question can only be answered by you! It really does depend on what sort of 'beach scene' you enjoy.
If you like a lively atmosphere with lots of Thai families, then the weekend or public holidays is your time, especially in the late afternoon when the sun's strength wanes. However, if you are looking for a quiet time on this excellent beach visit through the week at midday as there are far fewer visitors. The peace and serenity offered during these times makes Toei Ngam Beach a wonderful place to spend some time. It is a complete contrast from the busy main beach of Pattaya.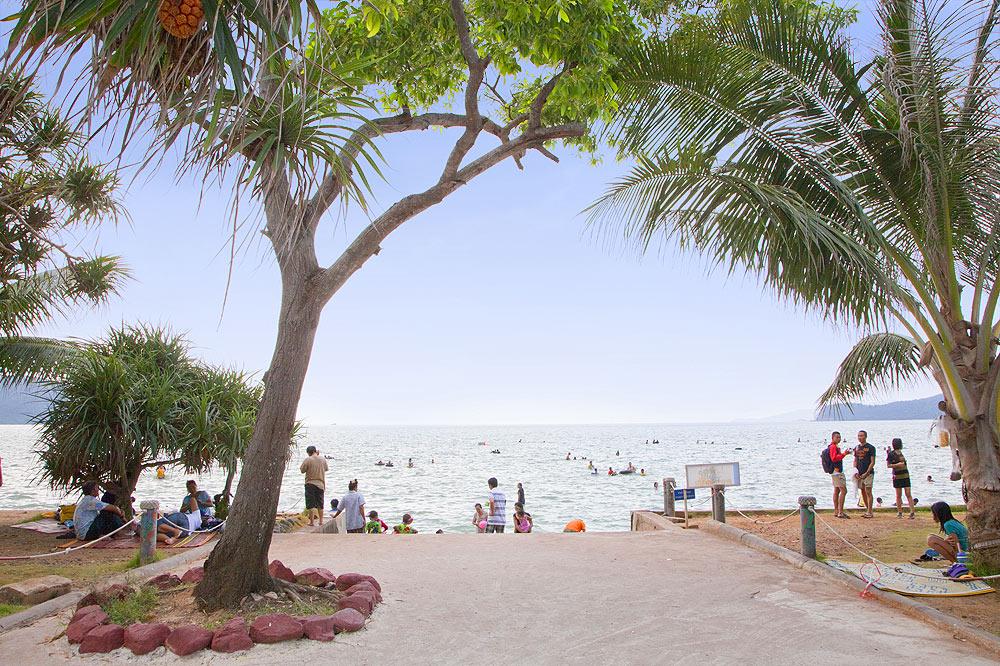 Directions from Pattaya to Toei Ngam Beach – HOURS 06.00 – 21.00
The beach is very close to Sattahip City. From Pattaya take the main Sukhumvit Road heading south in the direction of Sattahip and Rayong. Just before Sattahip City you will see a permanent military Tank on your right hand side. This is the entrance to the beach. The only sign directing you to the beach is in Thai, so any Thai friends you have in your party will certainly come in handy as you approach the entrance. Having said that a real Army Tank is a fairly hard thing to miss!