---
Suan Chalermprakiat
Parks in Pattaya
Suan Chalermprakiat Fitness Park is at foot of Pattaya Hill on Pha Tamnak Road. This small park, covering an area of 15 rai, was dedicated to commemorate His Majesty the King'ssixtieth birthday on December 5, 1988. The gardens of the park boast a wide variety of flowering plants for nature lovers to enjoy.
Known amongst locals as 'Suan Luang', Suan Chalermprakiat Park is actually the largest of its type on Pattaya and probably the most popular. As well as pretty flowers and well maintained landscape designs there are also multipurpose grounds and winding trails for walking or jogging and standard exercise facilities. On most days the park is frequented by locals and expats who have come to relax, go jogging, exercise in the fitness gym or simply enjoy the scenery of Pattaya in this park.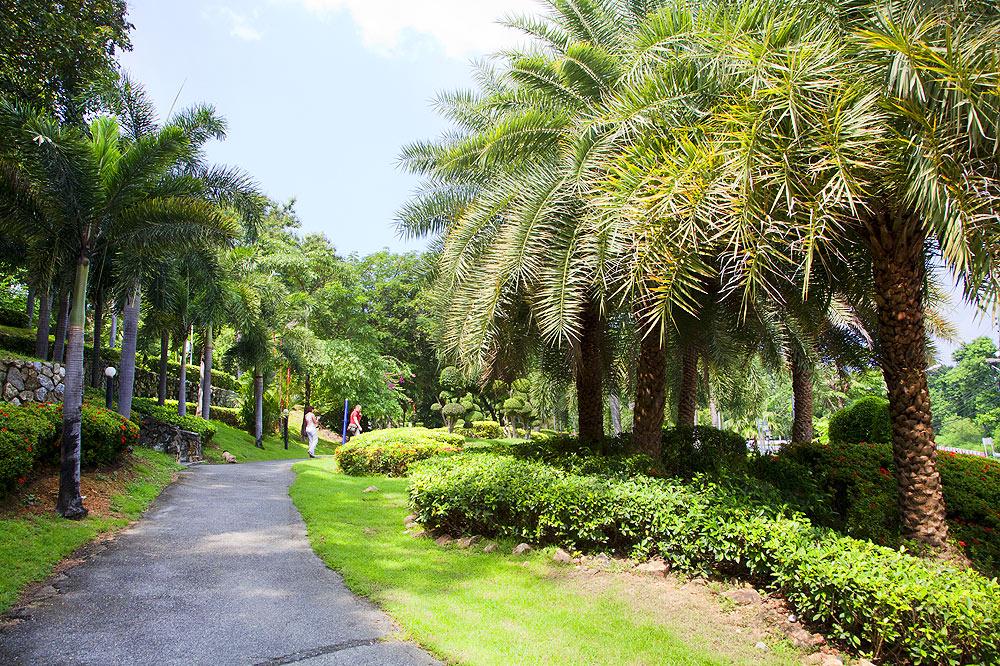 Other Activities at Suan Chalermprakiat Fitness Park
Its a perfect family destination too, with a plentiful supply of activities for the kids, including children's playgrounds and paddle boats for rent on the main pond. You'll also see youngsters using the user-friendly fitness equipment conveniently dotted throughout the park.
Suan Chalermprakiat only really starts to come alive in the early evening and will remain buzzing with fitness enthusiasts until late. Many locals take to the jogging track after dark and when the sun goes down you'll also spot large organised group dance, yoga, aerobics and Tai Chi sessions. These activities, which are open to both locals and expats, usually require a minimal charge (20-50 Baht) and provide a great way to work up a sweat whilst having fun. Due to recent safety concerns at the park, there has been heightened security patrols throughout the park and floodlights have also been added to improve visibility.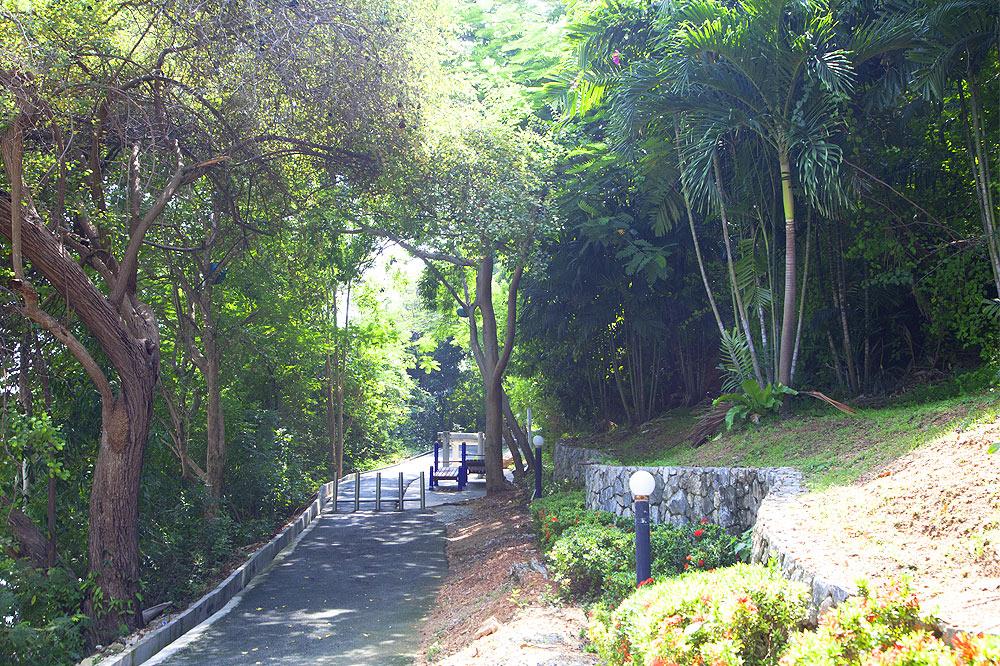 The increased amount of visitors in the evening also attracts a substantial amount of street food. The wide range of stalls line the perimeter of the park after dark, and post/pre work out favorites are fruit smoothies and/or grilled chicken (to provide the protein boost!)
Bird Watching at Suan Chalermprakiat
The park also attracts a fair amount of nature enthusiasts too. Home to over 50 different species of bird, you'll be a able to spot Robins, Forest Wagtails, Mynas, Starlings, Herons and Kingfishers. From time to time the park also welcomes rarer birds that are stopping off on migration routes, such as Eagles, Ospreys and Woodpeckers.
Location and Pattaya Hill
If you're staying in Pattaya central and feel like it's about time to work off last night's beers, not being able to reach Suan Chalermprakiat Fitness Park shouldn't be an excuse. If you head towards the Pattaya Hill, just a few minutes drive from Pattaya Beach, you can't miss it. All taxi and Songtheaw drivers should know the park by name (try 'Suan Luang' as an alternative name if they don't recognise your first attempt). Those who are driving can also park inside the park in the daytime, but be advised the gates close at 4pm.
Those coming to the park at the foot of Pattaya Hill might be interested in going all the way up. You can easily walk or drive to the top where there is a spectacular viewpoint looking of Pattaya. The summit (if you can call it that) also features a Buddhist temple which contains a 200 year old Buddha footprint.