---
Nam Tok Chan Ta Then Waterfall
Waterfall in Chonburi Province
Sometimes the heat in Thailand, particularly during the long hot season, can often feel inescapable. Visiting one of the country's thousands of waterfalls is one activity which can give you a little respite from the sun and a chance to cool off in the refreshing water.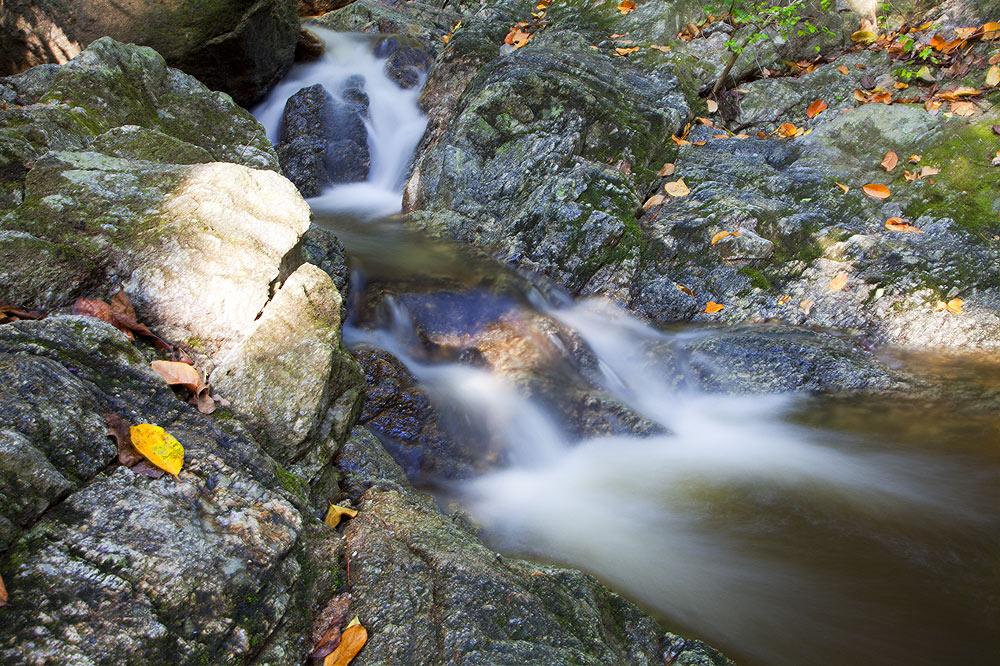 Nam Tok Chan Ta Then Waterfall
For those staying around the Pattaya area and wishing to get in on the action, Nam Tok Chan Ta Then Waterfall (sometimes written as Chantathen Waterfall) is your best bet. It's about ninety minutes drive away from central Pattaya meaning that you'll probably need to designate a whole day for this trip. You can also make the trip from Bangkok (60-90 minutes).
The falls are about 1 kilometer in length, making this to be the only significant waterfall in Chonburi Province. It is best to visit after the end of the rainy season in mid-October for swimming and picnics. In the dry season, from January to April, there is less water in the stream (but still enough for a dip). There are also two hiking trails that are very popular all year round. One pathway follows close to the five levels of the waterfall and the other diverges into the forest.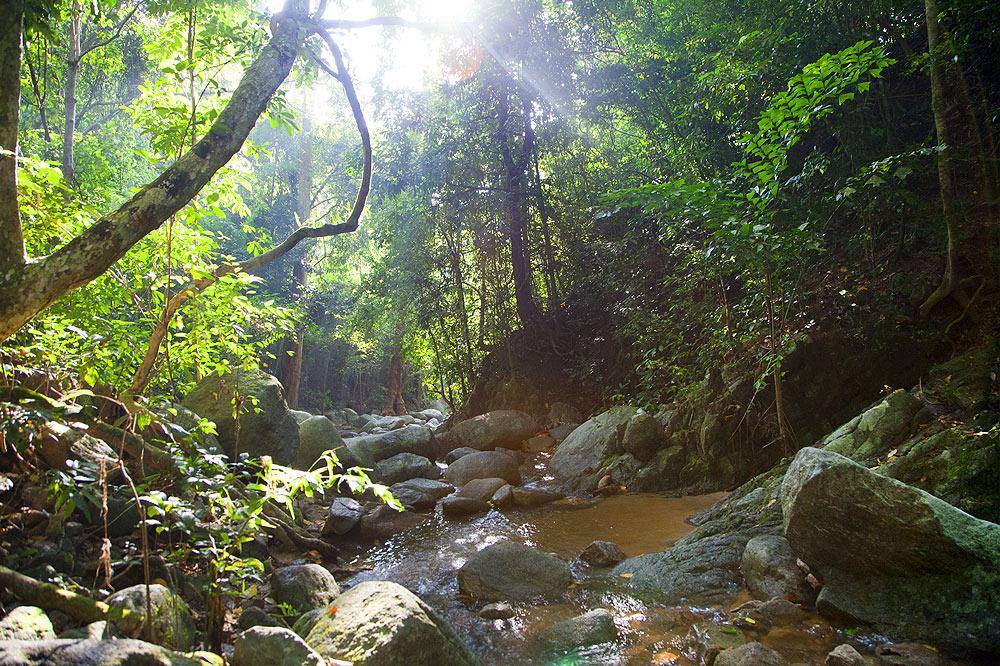 Thai Waterfall Activities
Waterfall day trips are popular amongst tourists and Thais alike. Locals will general do this activity in three key stages: 1. Take photos; 2. Have some fun in the water; and 3. Eat! For this third and final key activity, there are various restaurants and food stalls about, serving up Thai favorites such as Som Tam(spicy papaya salad), Gai Yang (grilled chicken) and Nam Tok Neua(salty and spicy beef salad with mint). For an authentic experience, don't choose just one dish. Instead, get several, find yourself a nice shady spot and let everybody dig in. You can rent large picnic mats around the area for about 20 Baht.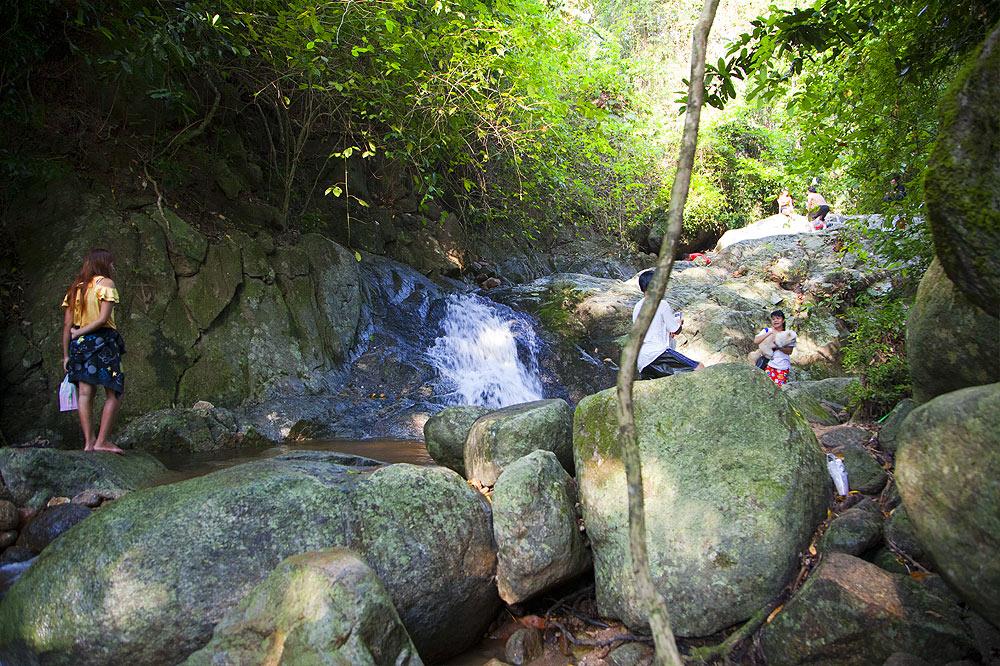 Other Attractions near Chan Ta Then Waterfall
Just the waterfall alone is enough reason to make the trip, though there are plenty of other attractions that this region boasts, such as Khao Khiao Open Zoo (7 kilometers away) and Khao Chompoo Wildlife Conservation region, which is a lush wildlife conservation area. In fact, the Waterfall is actually located inside the wildlife conservation area, meaning you can killobserve two birds with one stone.
Flight of the Gibbon at Khao Chompoo Conservation Park
One of the biggest pulls to Khao Chompoo Conservation region is the 'Flight of the Gibbon' centre which is located right on the boarder. With this activity, the clue is in the name: the idea is to fly through the jungle like one of the native Gibbons! To do this seemingly impossible feat, trained professionals attach you the various zip-lines that dangle over the forest floor. Your first leap of faith might terrifying, but after a few minutes you will be addicted. This really is the perfect way to see fascinating jungle scenery whilst getting your adrenalin fix all at the same time. Prices are around 3,500 Baht, which 3 hours of zip-line action, meals and transport from either Pattaya or Bangkok.
Other activities available in the park include hiking, bird watching, elephant riding and mountain biking.