---
Wang Sam Sien
Located in a natural setting, Wang Sam Sien teaches visitors about significant figures, structures and events from Chinese history. It is located on the same hill as Pattaya's Big Buddha, and offers panoramic views over the city.
It's an excellent place to enjoy gardens and artworks, and you might even come away with more understanding of the ancient Chinese culture that has influenced so many people in Thailand and around the world.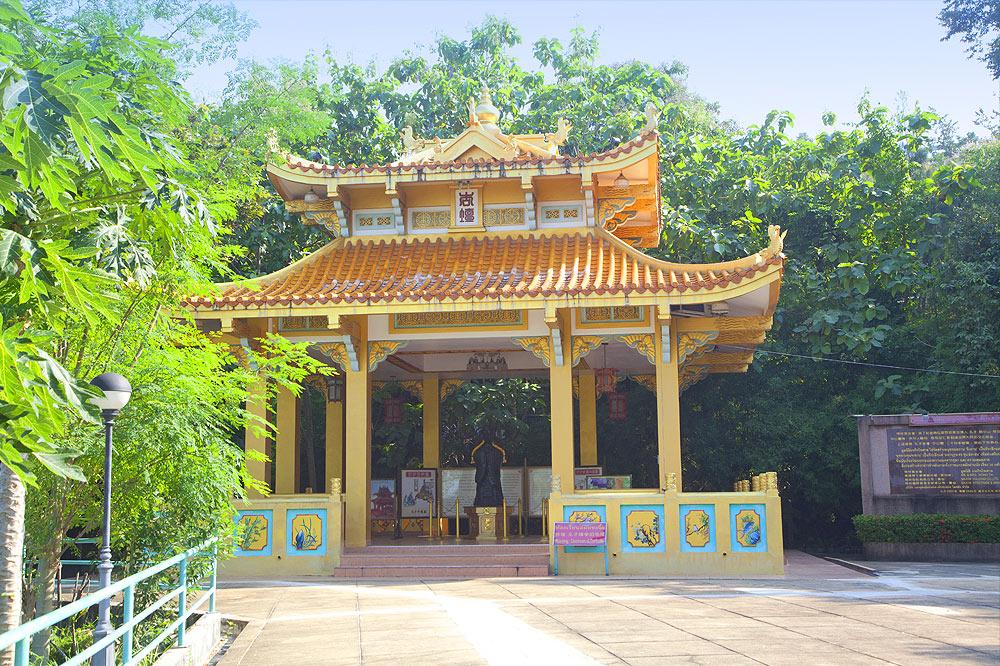 Feng Shui (pronounced fung shway, more-or-less) is considered an essential part of Chinese beliefs. The ancient art and science, which takes years to master, was developed over 3 millennia ago in China. It reveals how to balance the energies of any given space to provide those living or using this area sound health and good fortune.
Have you ever walked into a space and just instantly relaxed? Have you ever been in a house that felt weird and foreboding, but not been able to determine why? These are both manifestations of Feng Shui.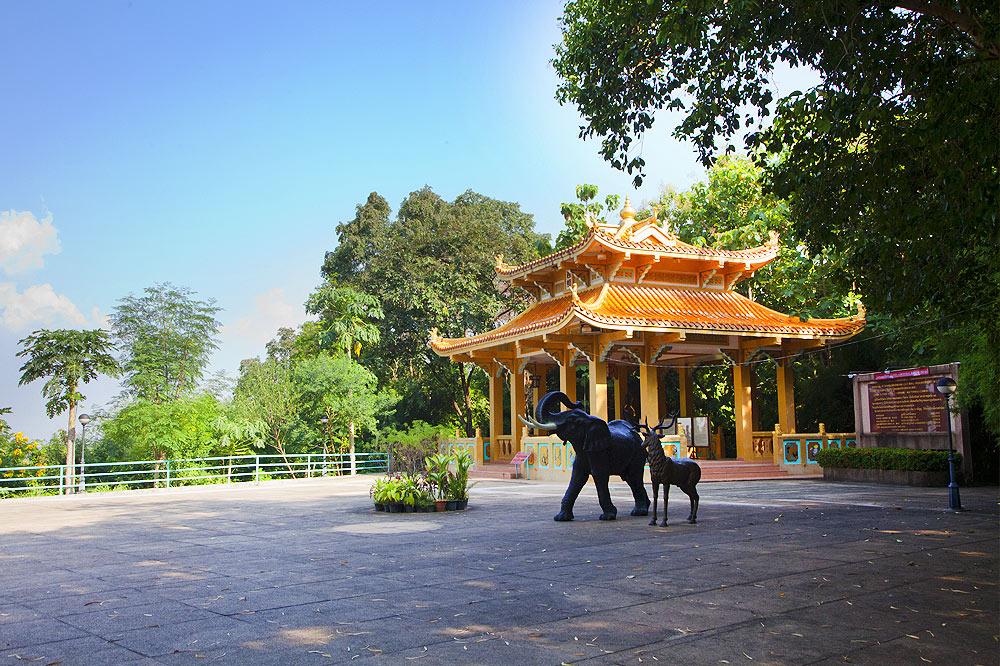 Feng means wind and Shui means water. Chinese culture believes that wind and water are related to good health. Over history good feng shui became associated with good fortune, while bad feng shui is related to misfortune, or bad luck. This ancient art and science is based on the Taoist vision as well as the understanding of nature. One strong belief is that the land is alive and filled with energy (Chi aka Qi – the Breath of Life).
Wang Sam Sien is an excellent example of Feng Shui in terms of its positioning and layout. This is because it has a mountain behind it and a pond in front of it. Upon arrival at the entrance you will see a large statue of Guanyin Bodhisattva. She is seen as the Goddess of Passion, Mercy and Kindness. Behind this statue is a large bell which was modeled on an original large bell from the Royal Palace of Beijing. Its purpose is to ask for favour from God.
In the middle of Wang Sam Sien there is a statue of Dr. Sun Yat-Sen, he is recognised as a Chinese revolutionary, and was the first president, and founding father of the Repulic of China. He is often referred to as the "Father of the Nation", and with being responsible for democratic revolution in the country.
You will also see various statues of Confucius – the preeminent Chinese philosopher. There is a long wall depicting 24 stories of gratitude, along with replicas of ancient Chinese buildings such as a Confucius classroom.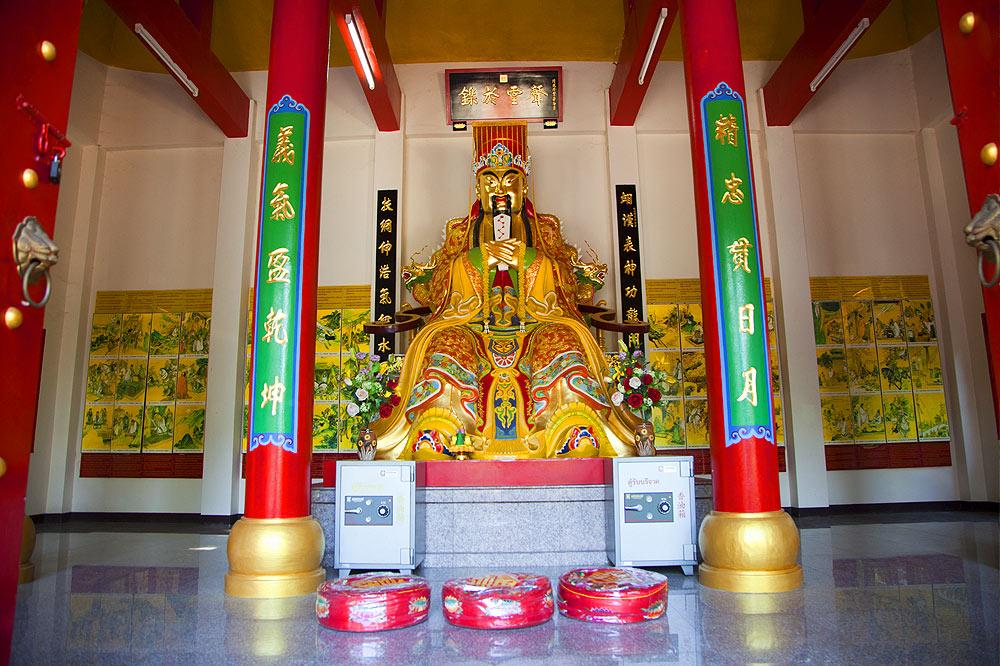 Wang Sam Sien has beautiful garden areas with some lovely plants and shrubs. It also has a restaurant where proceeds go towards the running and upkeep of this wonderfully tranquil space. When you visit please consider stopping for a drink or bite to eat, as entry to this informative depiction of Chinese history is free, and this excellent open-air 'museum' really does deserve support.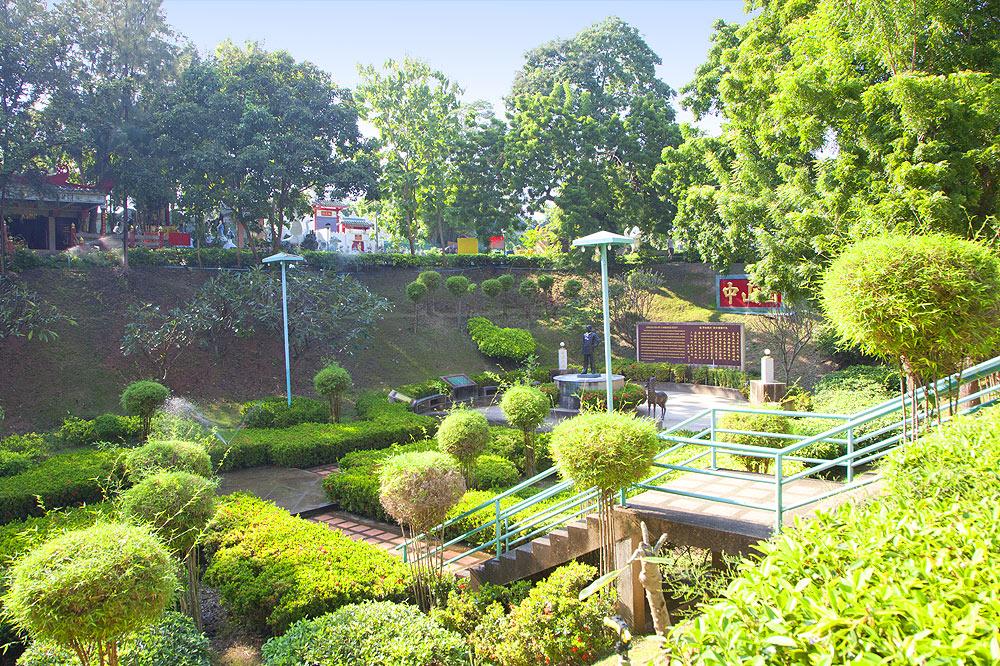 Location:
Wang Sam Sien is before The Big Buddha (Wat Phra Yai) on Pratumnak Hill, Pattaya.
Opening Hours:
Big Buddha Hill can be visited every day from 07.00hrs – 22.00hrs
How to get there:
From Sukhumvit Road take the Pattaya Tai (Pattaya South) road towards town. Turn left at the first traffic lights, and continue until reaching a 5-way intersection. Turn left onto Phratamnak Road, and turn right again towards the Royal Cliff Beach Garden Resort. Follow the signs uphill for The Big Buddha (Wat Phra Yai. Wang Sam Sien is before the top of the hill.
Entry is FREE.