---
Wat Yansangwararam Pattaya
Temples in the Pattaya Area
From Wat Yangsangwararam to the magnificent Sanctuary of Truth and the Wat Khao Din monastery, Pattaya is home to a large and diverse collection of important temples.
Wat Yansangwararam, known locally as Wat Yan, is approximately a 30-minute drive from Central Pattaya, first constructed in 1976. Although relatively modern, it is one of the most significant temples in the Pattaya area because it comes under the patronage of His Majesty The King.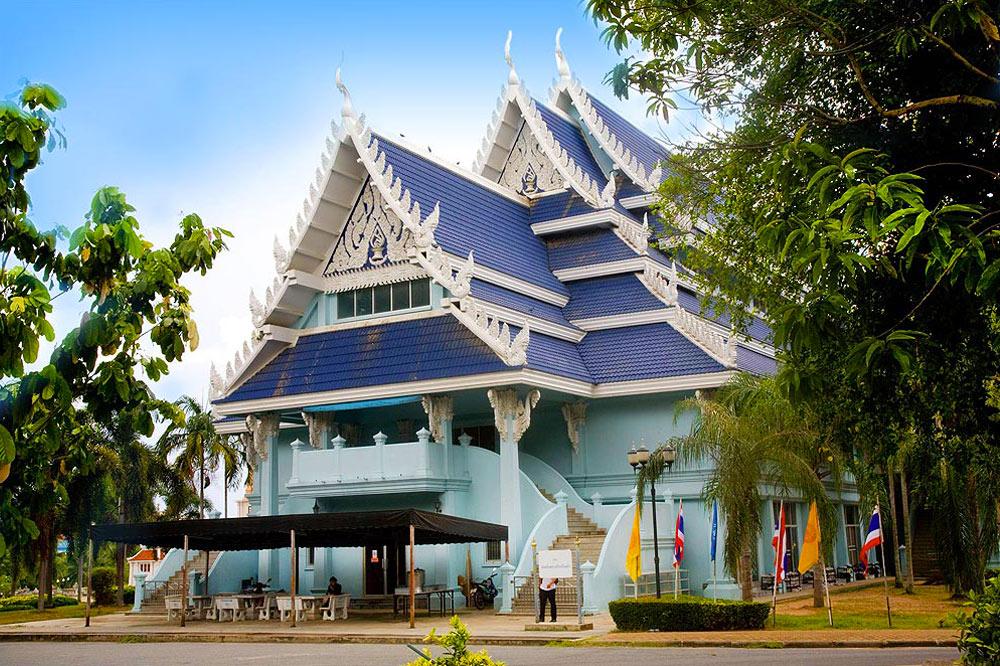 The vast array of buildings and gardens of Wat Yan cover an area of approximately 146 acres. The temple was dedicated to the Supreme Patriarch Somdet Phra Yanasangwon. Wat Yansangwararam contains many priceless Buddhist relics, said to belong to Buddha and his disciples. One of the most famous is a replica of the Buddha's footprint. Wat Yansangwararam is one of the few free-to-enter tourist attractions in Pattaya. Open from 8am to 5pm, food and drink is available on site.
Don't forget to visit the shrine on top of the hill. Follow the road past the temple buildings and the monk's dwellings. Keep bearing left and you will come to a large parking area. On your right are the steps to the hilltop shrine.
Adjacent to Wat Yan, the Chinese Temple of Viharn Sien was constructed by the Chinese-Thai community to honour King Rama IX. Opened by the King himself in an grand ceremony in 1993, Viharn Sien collects over 10,000 religious and cultural objects, with over 300 of these gifts from the Chinese government. Artifacts include Buddha statues made of gold, marble and jade, Hindu God images and replicas of China's iconic 'Terracotta Warriors'.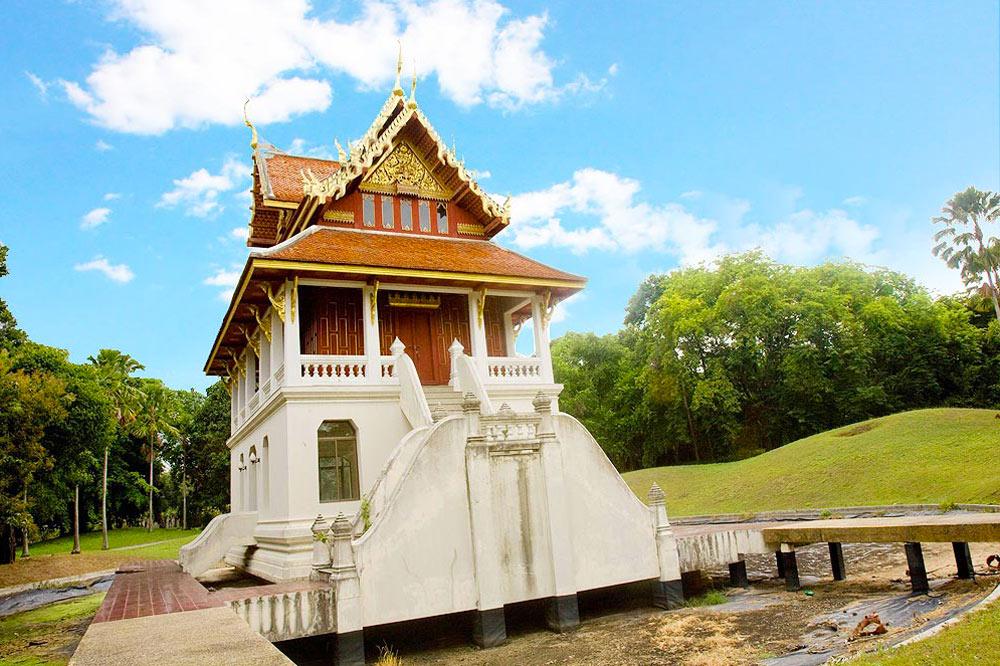 Just a fifteen minute drive from Central Pattaya stands the Sanctuary of Truth, an enormous wooden temple by the sea at Laem Ratchawet. A personal project for local business tycoon Lek Viriyapunt and his son Pagan that was started with an army of carpenters in 1981, both father and son passed away before their vision could see completion. To this day, parts of the temple are still under construction, but is well worth the 500 baht entrance fee. Upon arrival, a horse-drawn carriage takes visitors to the Hilltop Café offering sweeping views of the Sanctuary and Pattaya Bay below. The exquisite, entirely teakwood structure is built to express the relationship between human civilisation, philosophy and religion, and incorporates both Hindu and Buddhist carvings.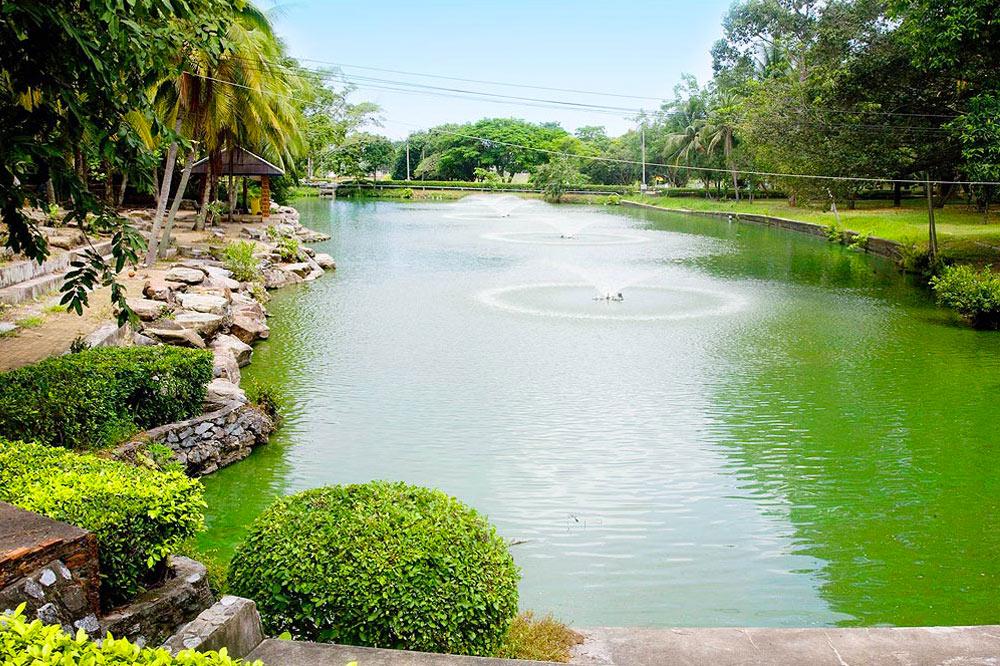 A half-hour drive from the city center, Wat Khao Din is a traditional Buddhist mountain-top monastery located near Tung Klom and Huay Yaim. Best visited at either sundown or sunset, many will find the spiralling dirt-road drive up to Wat Khao Din an adventure in of itself. By scaling a metal ladder by the entrance, visitors can take in a 180 degree vista of the south, east and west. The Buddha image at Khao Chee Chan is visible, and - on a clear day – visitors can make out the southern end of Jomtien Beach and beyond to Bangsaray. Literally translated, its name means Temple on the Dirt Mountain. Constructed just 35 years ago, the temple is in a state of ongoing expansion, with new wings being continually added by the nine resident monks.