---
Wat Chai Mongkol
The Royal Temple, Wat Chai Mongkol is not in a location that many people would expect a temple to be. It is almost at the end of Pattaya's South Road - about 450 metres from its main beach and the entrance to the infamous entertainment area of Walking Street.
Of course, the temple was here long before the tourists! Its origins date to around 1937. A monk on a pilgrimage arrived in the area where this wonderfully ornate temple now stands and set up tent. Locals responded to the monk's presence by building homes and other structures in this area, and eventually the temple was built. It was originally called Wat Thap Phraya.
This impressive and ornate temple has a prayer hall with an interesting four-sided roof. This houses a Chinarat Buddha image, and a Chai Mongkhon Buddha statue from Ayutthaya, which is more than 350 years old, and dates back to the Sukhotai period. The statue was cast in a posture which signifies "Stopping a quarrel". While it may have been cast a long time ago, it hopefully has some bearing on stopping any arguments in and around the Walking Street area!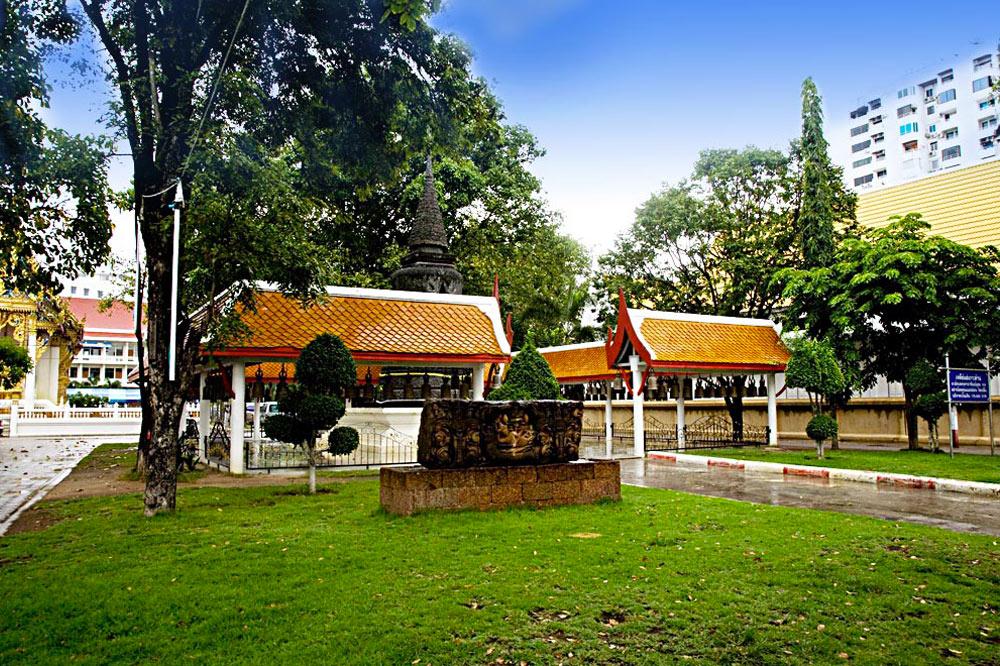 There is also the Hall of the 3-Era Buddha, which is a pagoda built with ores from Ko Lan. In a prayer hall there is a huge Buddha that is 4.06 metres in height and has a lap span of 1.24 metres. This hall is also adorned with fine mural paintings.
As is usual for temples in Thailand, Wat Chai Mongkol hosts 'fun-fair' type entertainment at various times of the year, and when it does the grounds in front of the temple entrance are filled with food stalls, side shows and the occasional children's ride. Staging such events in temple grounds may seem a little strange to outsiders, but this is an accepted part of Temple protocol, and also a way to raise money for any repairs and the upkeep of a temple.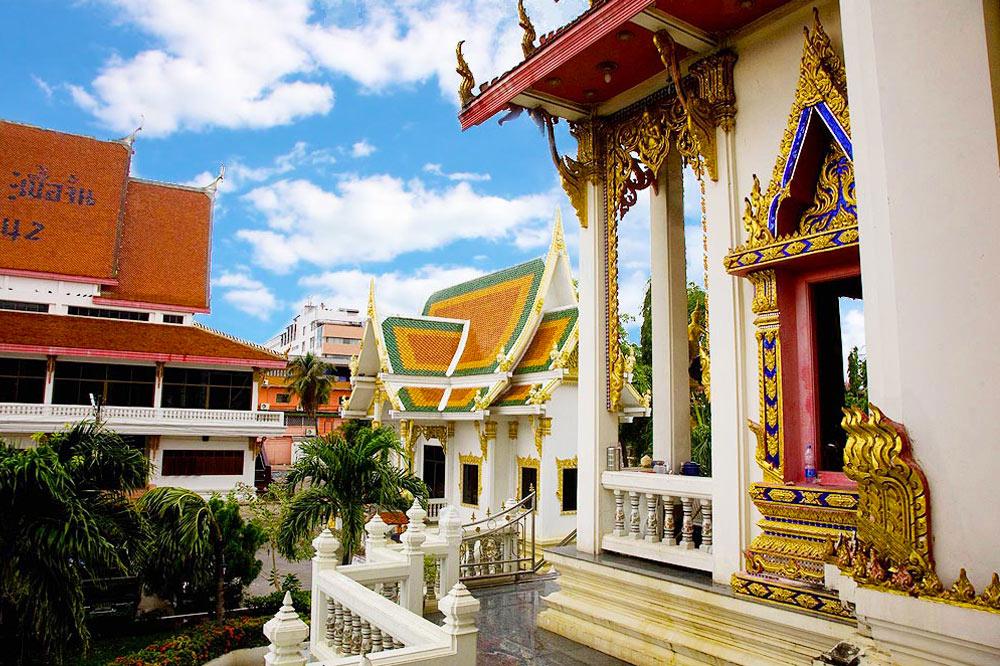 Considering its location is so close to the busy main Beach Road and other entertainment areas of central Pattaya this royally approved place of Buddhist worship really is an oasis of calm. You will certainly find other temples which sit in far more serene surroundings, but this is yet another plus of Wat Chai Mongkol. It sits imperiously and calmly amidst its busy and somewhat chaotic surroundings.
Anyone looking for a place of tranquility whilst in central Pattaya would be well advised to visit this grand old temple.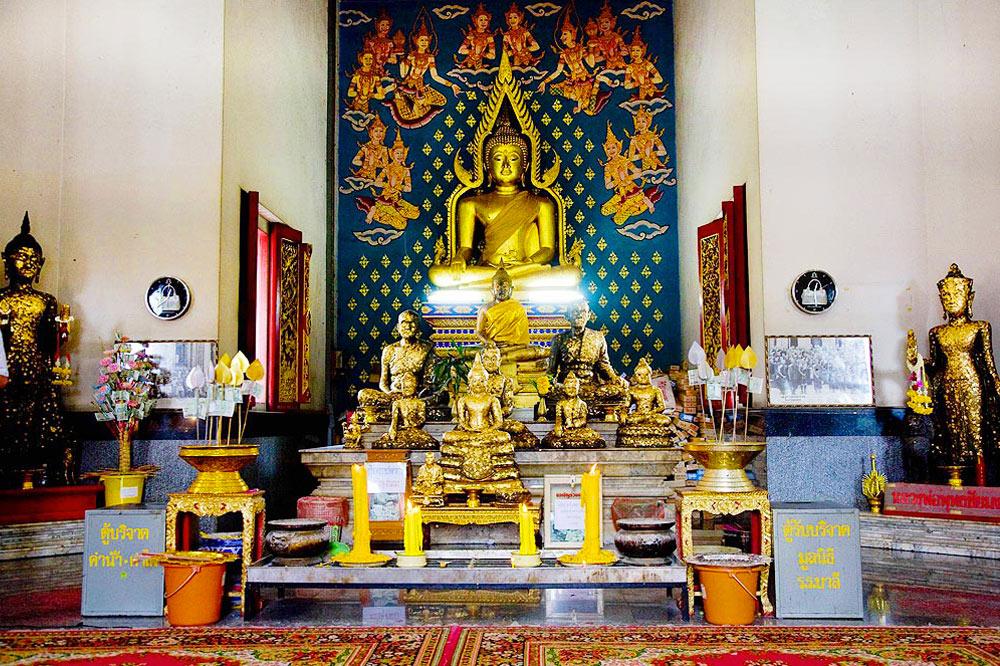 Location and Directions:
Wat Chai Mongkol is on Pattaya South Road. It is about 150 metres from the junction of South Road and 2nd Road. If you are coming from Beach Road, turn left just before the entrance to Walking Street in the direction of 2ND Road, cross over the junction at 2nd Road and you will find the temple around 150 metres on your left hand side.