---
Manora Catamaran Pattaya
Manora Catamaran, Boat Tours Pattaya
While the most popular trips on the Manora catamaran are full day trips you also have the option of extending your trip and staying aboard for a couple of nights. We will review some of the options you have when deciding on an exhilarating ocean adventure.
Full day trips
You will begin you trip at 09.30hrs and spend a full seven hours on the ocean waves. There will be deserted islands to visit, snorkeling, swimming and fishing in beautiful clear waters, and as well as a full Thai barbeque buffet on board, snacks and beverages will be available throughout the day. One very-much-inhabited island you will visit is Monkey Island. Here you will get close up and personal with lots of the native Samae monkeys who have made this island their home. You can feed them, have your photograph taken with them, and generally have a fun and fascinating time.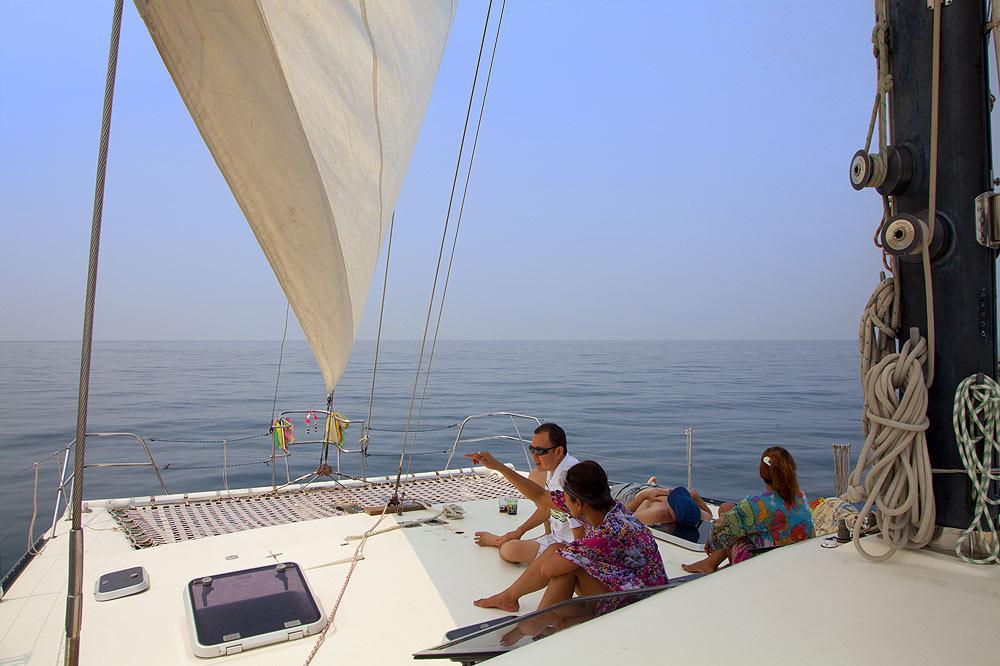 Sunset cruises
These are two-hour catamaran trips which will take you off Pattaya's coast in good time to watch the sun being swallowed up by the sea on the horizon. You will have welcoming drinks and comfortable seating to ensure you get the best views possible of this daily miracle.
Extended tours
If you really want to get the most out of a holiday by the sea, you can actually "live aboard" the catamaran. Cruises last anything between three days and a couple of weeks. One of the most popular destinations from Pattaya is Koh Samet.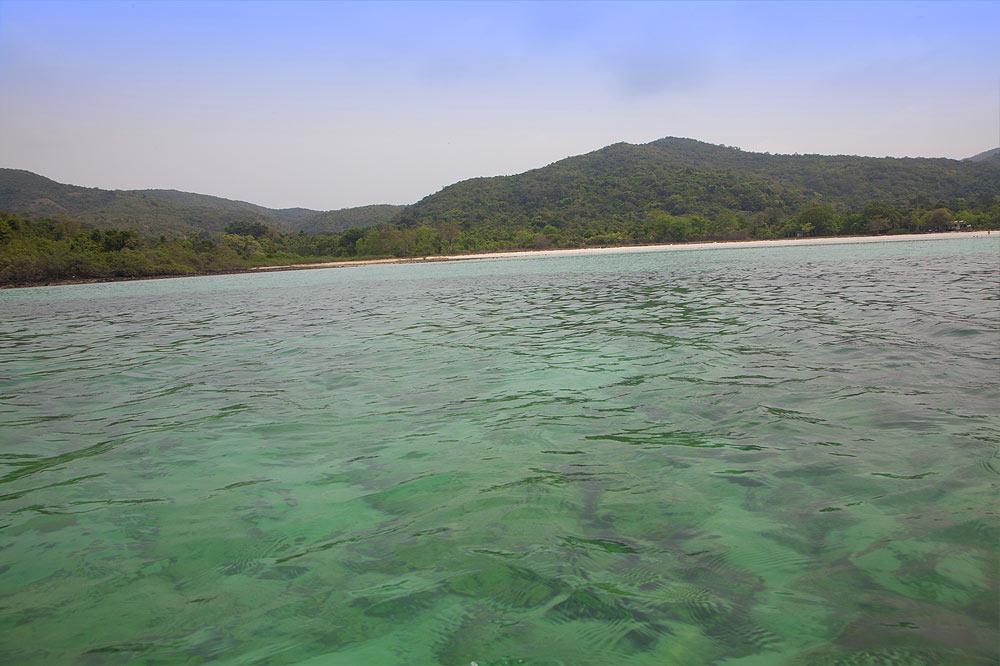 Let's see what you will find when sailing the ocean to get there:
Koh Samet
This beautiful tropical island is located just 85km south of Pattaya, and can be reached in around 3 hours on a quality catamaran such as the Manora. You could take a private three day boat charter and enjoy time on an island which is a real haven of sun, sand and sea. The fascinating micro-climate of Koh Samet makes it Thailand's driest area.
Your comfortable accommodation, anchored offshore, will be fully complemented by wonderful beachside restaurants and bars on an island which is geared towards tourism, but has still managed to keep its individuality and unique charm. The best way to get around the island is on ATVs or motorbikes, and you can easily tour all of it in an afternoon, although stopping at some of the wonderful small restaurants and scenic viewpoints could keep you occupied for weeks!
Koh Samet is a long, narrow shaped island which covers just 13 square kilometers. It has stunning, white sandy beaches and clear blue water, and locals swear that it's the perfect place for a friendship blossom into a romantic relationship. The official slogan is "Samet set tuk lai." The "official" meaning is "Samet – it completes you" but, with a little twist, it becomes "Samet – where you finish the deal."
Spending two nights on your catamaran with full access to everything this island has to offer is a really perfect way to have a cruise which your whole party will remember long after it is over.
Cruise times
The wonderful thing about a private charter is that you can choose your destinations and duration. Speak with the friendly and experienced staff from the charter company and they will help you plan an ocean journey to be remembered.
Click to view the complete range of Pattaya Villas and Pattaya Apartments for rent.