---
Serenity Catamaran
The Serenity Catamaran is your ultimate sailing vessel. While on board you will have all the luxuries you could wish for as you cut through the waters leaving other boats in your wake. The design and facilities of the Serenity will make you the envy of everyone.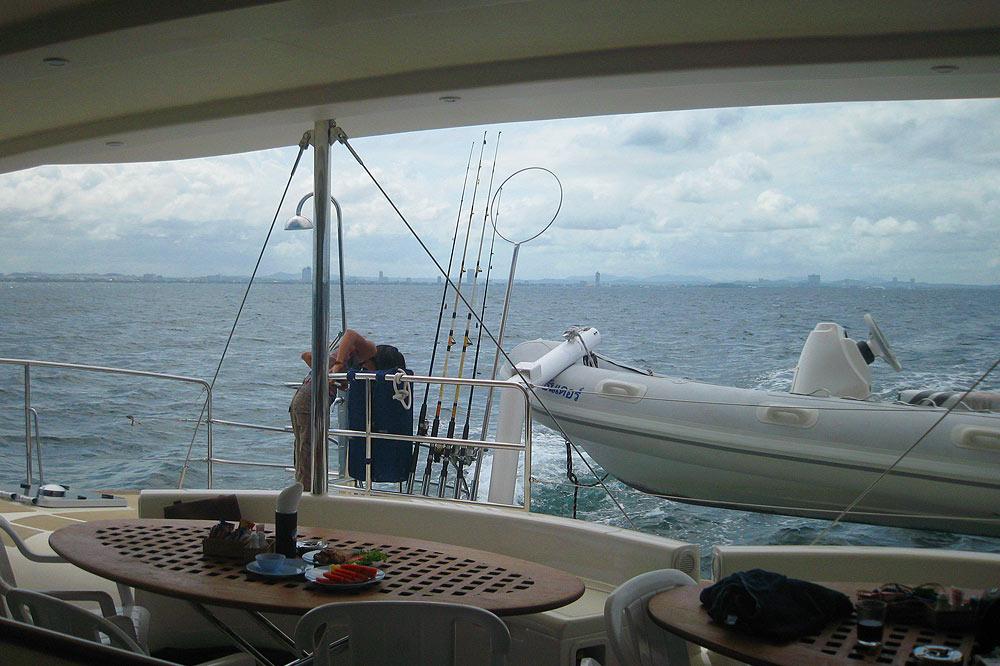 While extended charters are available, the day trips are most popular. You have the choice of a shared day out with other groups, or you can charter the boat for your own private party. The shared tours can take a maximum of sixty guests, and, although there is room for more, the company believes in giving you enough space to thoroughly relax and enjoy yourself.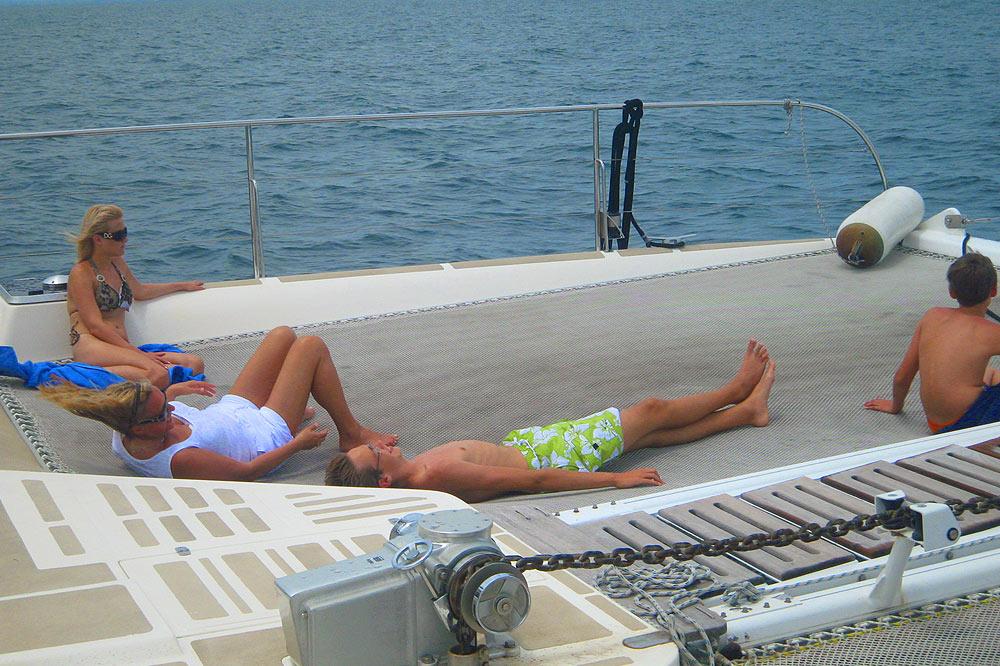 Full Day Tours on Serenity Catamaran – Uninhabited Beaches and Fresh Seafood BBQ
You will leave Na Jomtien's Ocean Marina at 09.30hrs for a full seven hours on the open sea. Your first stop will be the uninhabited island of Koh Pai. This deserted island is a marine park under the guardianship of the Thai Royal Navy and offers you a couple of hours to relax on uninhabited beaches, swim in the clear, blue waters and snorkel around the island's rocky outcrops. For those who wish to try their hand at fishing, rods and bait are readily available.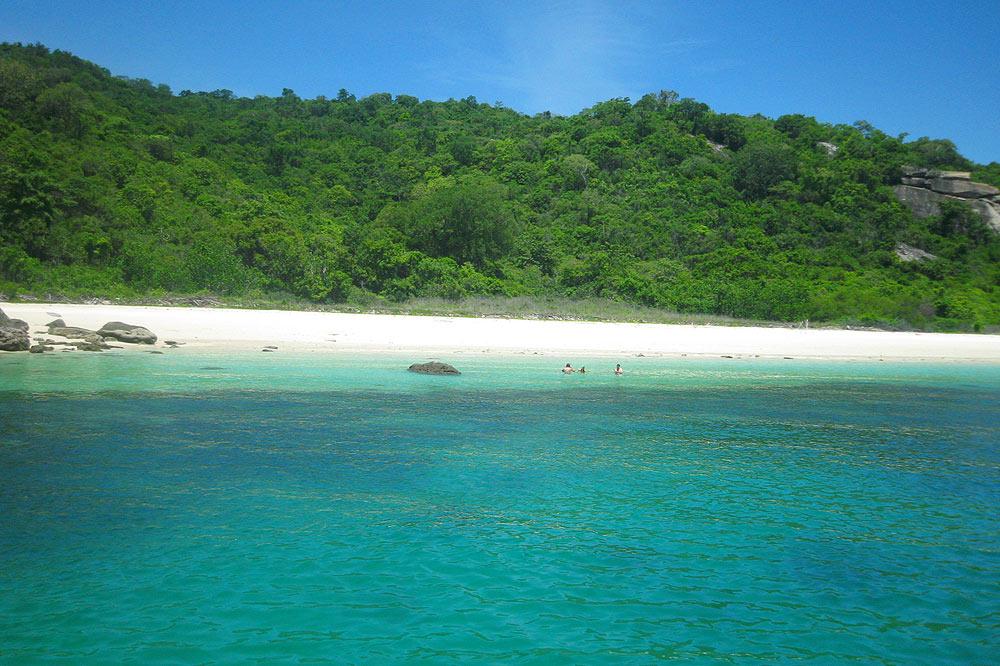 Before departing for Koh Rin you will have the pleasure of a full Thai buffet and barbeque provided by the Serenity's friendly and helpful staff. There will be delicious food for all to enjoy, and all snacks and drinks throughout the day are included in your day trip price except for "adult beverages" which can be purchased separately. You will have lots of space to sit and enjoy your food, and the sea views make for a perfect lunch setting.
Koh Rin features some spectacular, shallow coral reefs that you can explore using the snorkeling equipment provided. Swim, relax, sunbathe or get those rods out again. The choice really is yours. From here you will glide over the sea to "Monkey Island".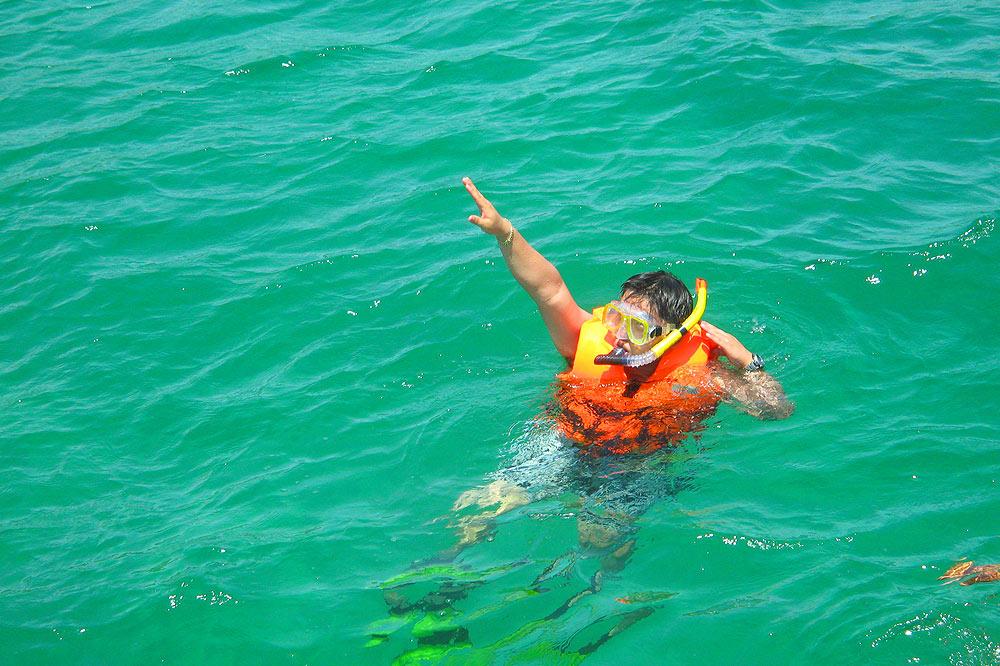 This small island is now full of Thai Samae monkeys. As soon as they hear you coming many will leap from the trees and scramble over the pebbled beaches to greet you. Some of the bolder ones will actually swim out to boats and take the food which is offered. You have the option of taking a dinghy ride onto the shores where you can feed the monkeys, and get lots of great holiday snaps to remind you of your adventure.
While it's certainly fun feeding them, know that you are actually doing a lot of good. Due to the ever growing monkey population on the island there are not enough natural food sources to keep them all going, so tourist boats, and importantly the Thai Royal Navy, provide a much needed source of food for these wonderful creatures.
After Koh Rin, The Serenity will journey back to Ocean Marina. En-route you will pass the beautiful beaches around Sattahip and Bang Saray before arriving back on dry land at around 16.30hrs.
A day trip on The Serenity offers a day to remember, and all who sail with her will have exciting memories of their day spent on the open seas.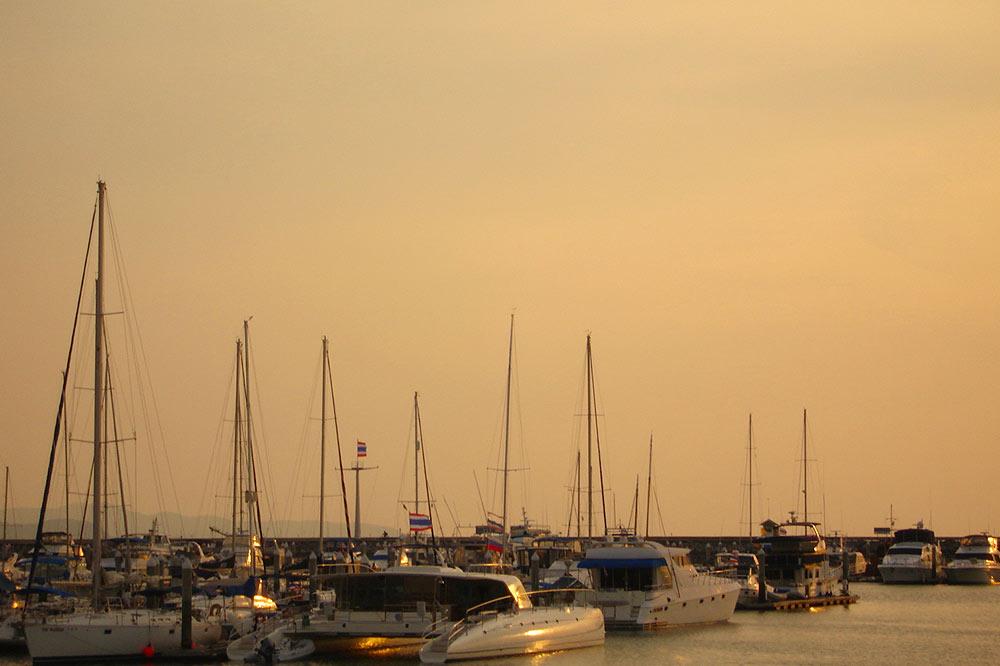 Schedule for Full-Day and Sunset Cruises
The group tours begin at 09.30hrs from Ocean Marina, Na Jomtien and return at 16.30hrs. For private tours, full details can be discussed with the Serenity's helpful staff. The sunset cruise is lovely and romantic, and either the full-day or sunset cruises are sure to be the highlight of your Pattaya holiday.
Driving directions to Ocean Marina
From Pattaya city centre, get onto Sukhumvit Road and travel south towards Sattahip and Rayong. You will pass The Ambassador Hotel on your right hand side and after this will see signs for Ocean Marina. Take a U-Turn at KM157 and the entrance to the Marina is on your left hand side.