---
Patong Overview
Overview of Patong
Famous for its riotous nightlife, the buzzing district of Patong is Phuket Island's most-visited tourist resort. A popular destination for almost 40 years, it's a mecca for visitors from all over the world looking for a beach by day and bar by night dream holiday. The nightlife is centred on Bangla Road with its go-go bars, pubs, clubs and discos.

World-class restaurants serve gourmet meals and street stalls sell typical Thai food at a budget price. Patong may well be an hedonist heaven but is also a fun place for a family holiday. Patong's beaches tend towards the noisy and crowded, especially in the high tourist season between November and February. However, an exploration just north of the main bay brings you to Kalim Beach with its quieter ambience and paths up into the hills with their great views across the island.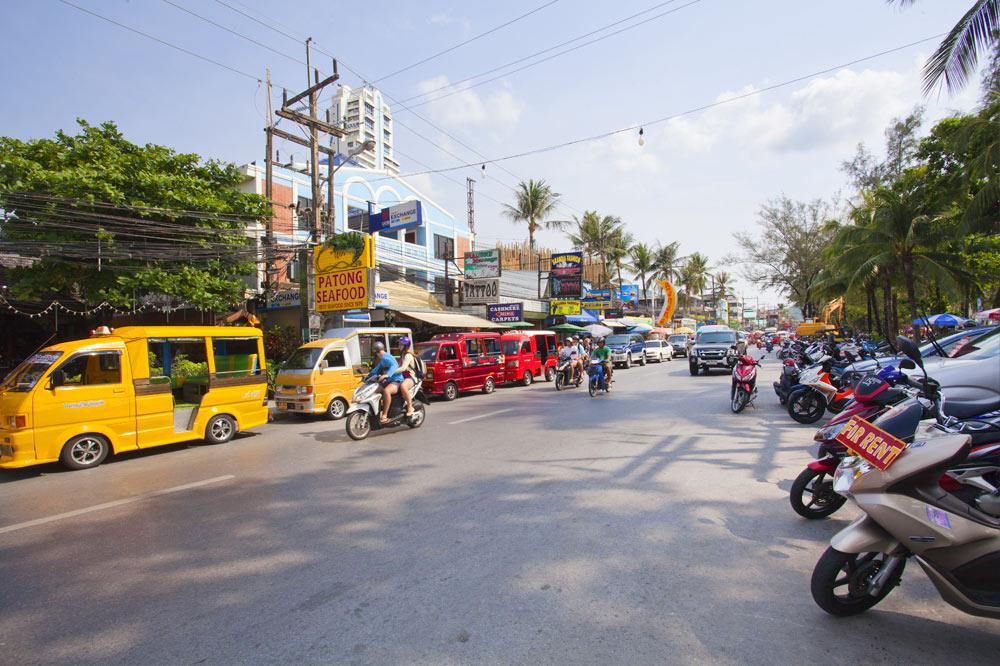 Patong Nightlife
Favourite evening entertainments include cabaret shows, with Simon Cabaret the best known for its glamorous Ladyboy performers and their exotic outfits. Occasionally when things get really raucous, these shows might invite members of the audience up on stage to get in on the cross-dressing action, with hilarity ensuing. Unlike some other kinds of bars and 'shows'in the Patong area, most Ladyboy performances are clean, safe and harmless fun. We wouldn't go as far as saying family fun, but the shows do attract a mixed crowd, including couples, young adults and retirees (as well as the occasional bachelor party.) All visitors leave impressed and some a tad confused.
If it's your first trip to Thailand, or more specifically Patong, you may need a quick rundown of what the area's infamous go-go bars and 'girly' bars actually consist of. Go-go bars are usually more private affairs, with a corridor, set of stairs, or at least a door separating the activities going on inside from the prying eyes of passersby outside. Dare to enter and you'll find a well stocked bar, loud music and you guessed it...lots of girls. The famous 'girly' bars of Thailand are more laid back affairs resembling regular bars with their large selection of food and drink, pool tables and dance music. The only difference with these bars, compared to regular ones, is that the food and drink is not the only thing available on the menu. Ignoring the sleazy side, they can actually make fun places to go and hang out. You'll generally receive warm service whether you're going as a single guy, group of girls or even as a married couple.
Patong Water-sports
Other than a crazy night life scene, Patong attracts its fair share of water-sports enthusiasts. Parasailing on the main stretch of beach isn't cheap, but it will give you an incredible bird's eye view of the whole island. Snorkelling is a more convenient activity, as all you need is your costume and a face mask which can be bought or rented from one of the various stalls throughout Patong. Many PADI (Professional Association of Driving Instructors) also have their centres in Patong, but will usually take students to different areas across the island during their scuba diving training course.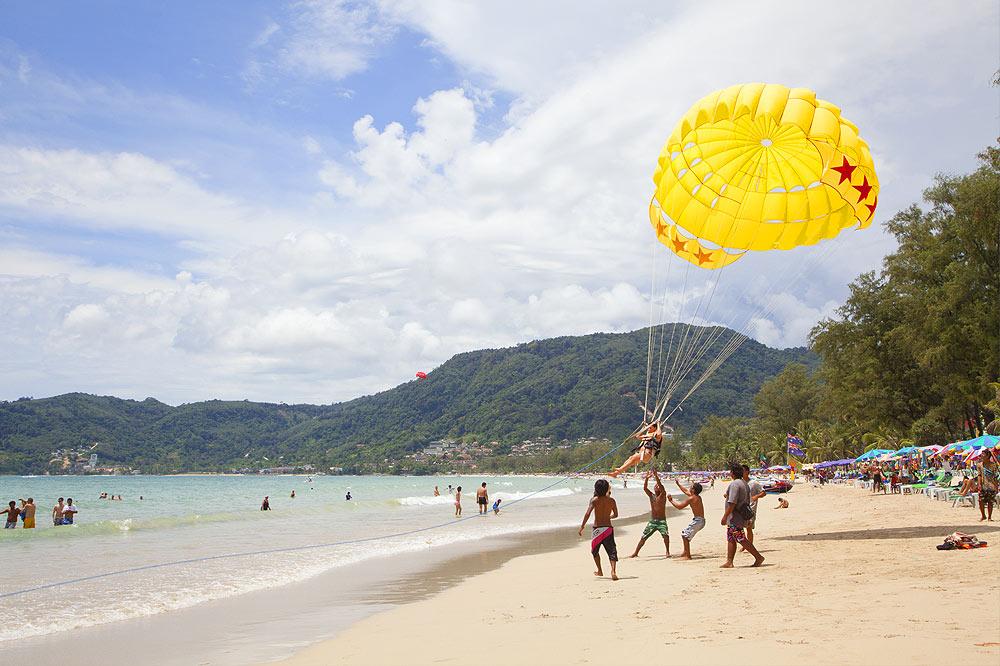 Phuket Tsunami
In 2004, Phuket hit the headlines as a devastating Tsunami hit the area, affecting large areas of the island. Due to its westerly facing location, Patong was hit particularly badly, with widespread destruction around the beach. The area has since recovered and rebuilt, with little sign of the impact of the Tsunami 10 years ago. The area is also now safer than ever with improved warning sirens and evacuation points.
Accommodation in Phuket
Looking for accommodation in Phuket? Check out our full list of villas for rent in Phuket here.