---
Kamala Overview
Kamala Beach Overview
Phuket's Kamala Beach might lack the glitz and glamour of some of the island's more famous Phuket beach spots, but for most of the people who go there that's just fine with them. A little bit north of Patong, Kamala Beach is considered by more than a few to be one of the island's great hidden gems, offering truly stunning beaches but with a calm, laid-back vibe.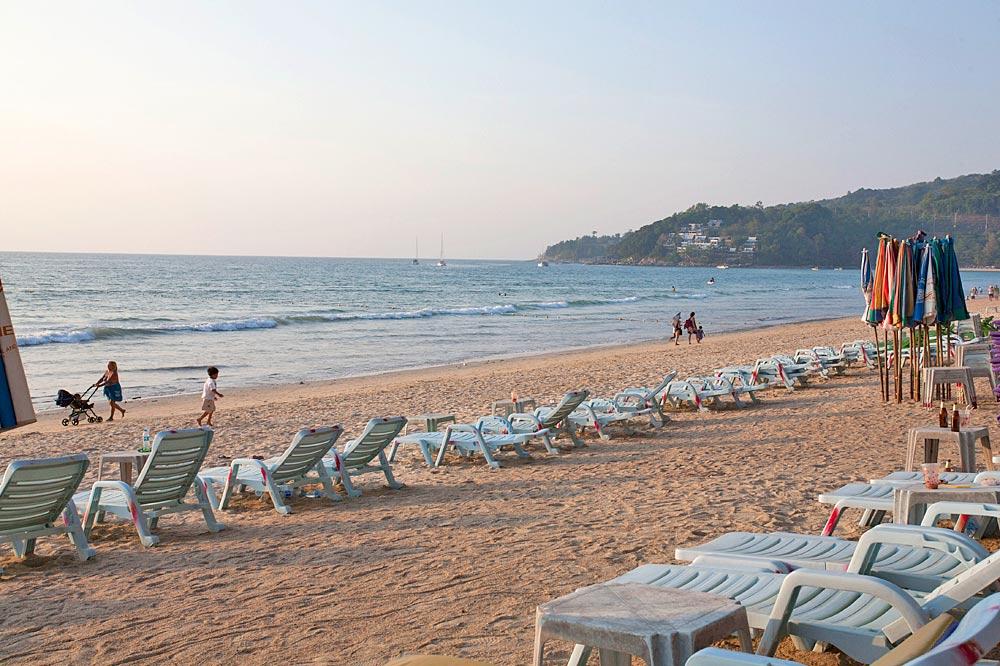 The area is more popular with retirees and pensioners but some families or singles will come too if they are seeking something quiet and relaxing. A number of small hotels and luxury villas nearby offer comfortable accommodation and great views of the sea.
The stunning golden beach is crescent in shape, following the sweeping shape of the bay. Water is clear and warm all year round meaning that few making the 20 minute journey from Patong feel let down once they arrive. Kamala is also located just a short drive from the northerly beaches of Surin and Laem Singh.
Activities at Kamala
Most visitors tend to spend the day relaxing on their beach towels or on one of the various sun beds. These are often owned by a private company or the restaurants along the beachfront, so don't be too shocked when you're asked to hand over 100 Baht (more or less). Other than topping-up your tan, the beach is home to a little massage centre where you can get the full head to toe treatment for as little as 300 Baht per hour. The ladies working at these kinds of establishments usually only get a slice of your money, so a minimum tip of about 20% is always appreciated for their hard work.
Water sports at Kamala, whilst not as popular as at Patong, are still widely available. The most popular choice here is surfing, due to the water currents and decent sized waves. There's equipment available for those who know what they're doing, and for those that don't, surfing lessons are also available at certain times.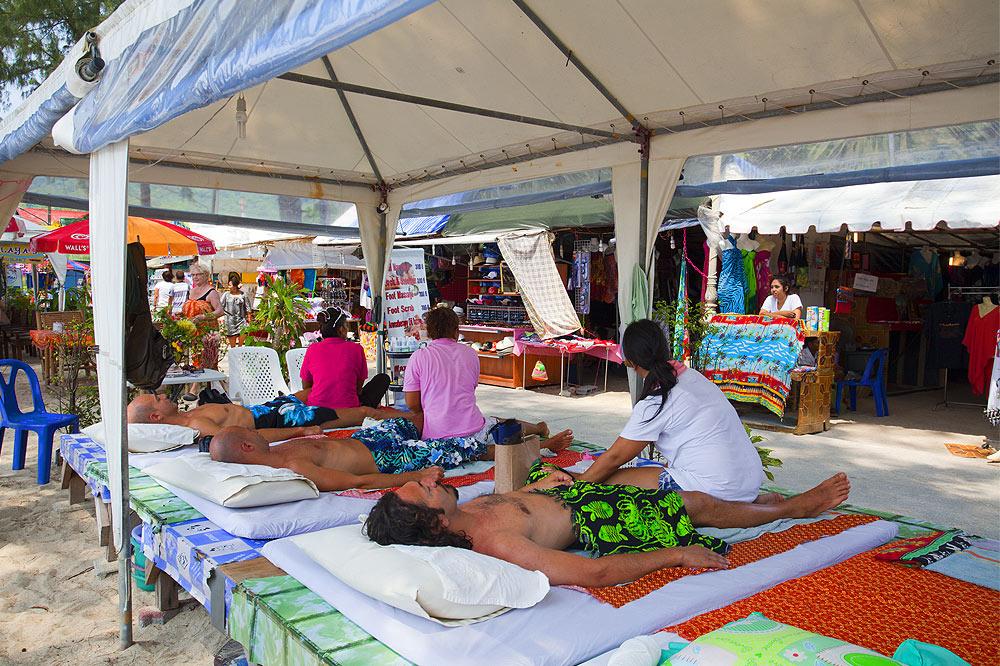 Eating in Kamala
In terms of dining options, you'll find the usual display of freshly caught sea food alongside classic Thai dishes and western food. Some of the restaurants along Kamala Beach are actually owned by Europeans, so expect imported beers and wines as well as some home favorites such as steak, calamari and pasta. Be sure to also check out 'Bob's Bar' named after the reggae legend Bob Marley. Expect cheap beers, strong cocktails, as well as a perfectly chilled out reggae soundtrack in honor of the late Jamaican singer.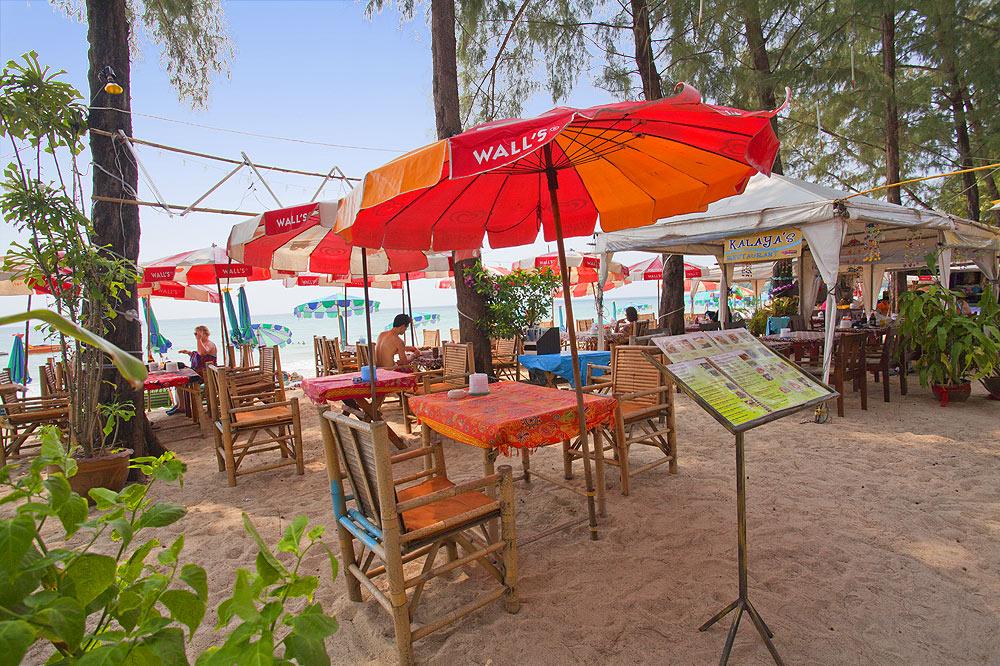 This family friendly beach does quite get dark at night; you'll notice a definite lack of lighting throughout the beachfront which might make your getaway a little hazardous - especially if you've stayed to watch the sunset. You'll see people using the light from their phones which is usually a sufficient amount to guide you back to your car or hotel. Despite the darkness, the area is particularly safe as there's a police station in close proximity.
Find Kamala Beach by taking the northerly road from Patong area; it's about a twenty minute drive in total. You can also jump in a taxi or Songtheaw if you don't have your car.
Accommodation in Phuket
Looking for villas in Phuket? Check out our full list of villas for rent in Phuket.