---
Surin Beach Overview
Surin Beach Overview
Unlike some of the other beaches on Phuketwith bohemian vibes and laid back atmospheres, Surin beach is quite upscale and makes no apologies for it.
The area attracts a good number of tourists all year round, both foreign and Thai alike. But this town still stays true to its quiet roots and has not become a boisterous tourist area at all. Instead, the upmarket clientele has brought with it a good number of fine dining outlets, offering inspired and innovative dishes that will impress even the most discerning gourmets.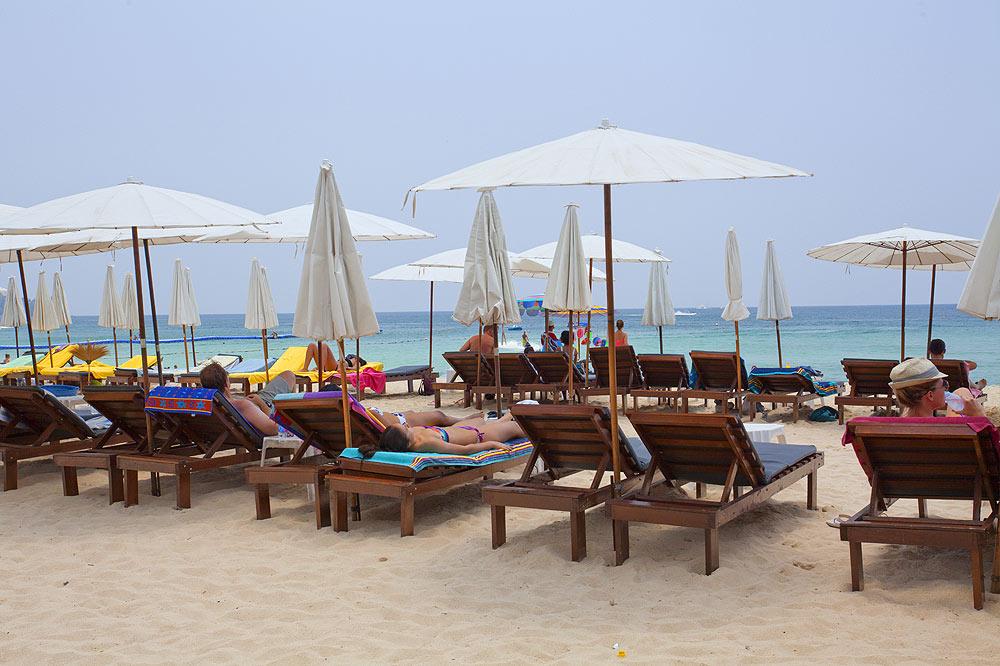 Water Activities at Surin Beach
The beach, like the majority of beaches on Phuket, looks like it could easily be featured on the front of a postcard, with its clear turquoise water and soft white sand. It's fine for swimming and snorkelling too, and most of the local crowd prefer not to get too wet - meaning you'll have the expanse of water (almost) all to yourself. At times you'll also see surfers catching the decent waves at Surin and there's a surfboard rental shop for those who don't bring their own equipment.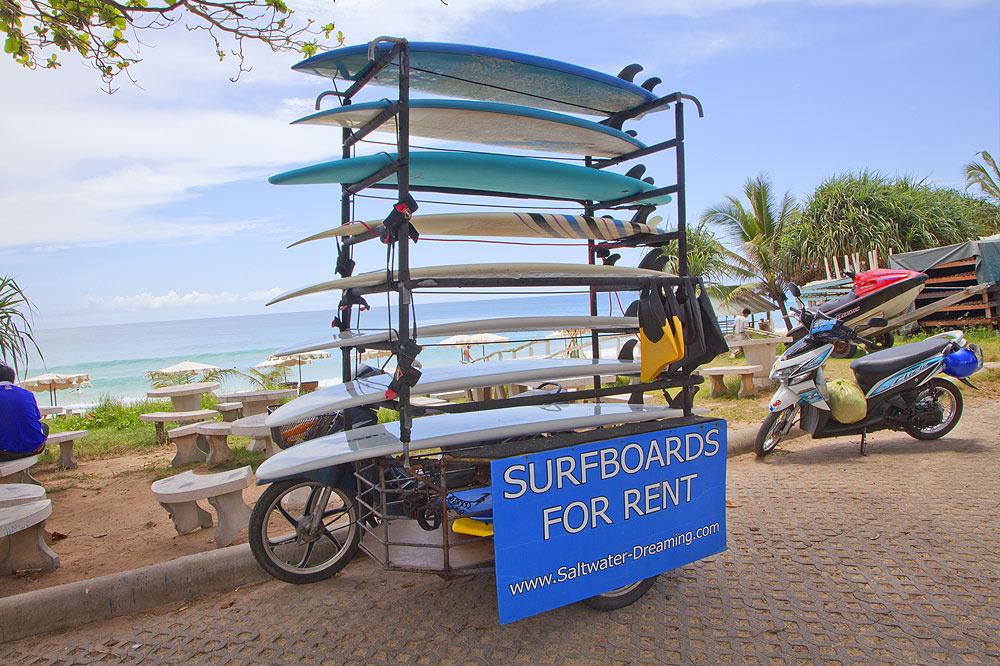 Surin beach is far from cut off from other attractions on the island, with Bangtao and Kamala beaches lying north and south respectively. A short walk north over the rocks and you'll find Pansea Bay, a picturesque enclave that is home to two luxury resorts. There is also a small temple (Wat Surin) and many shops and restaurants nearby.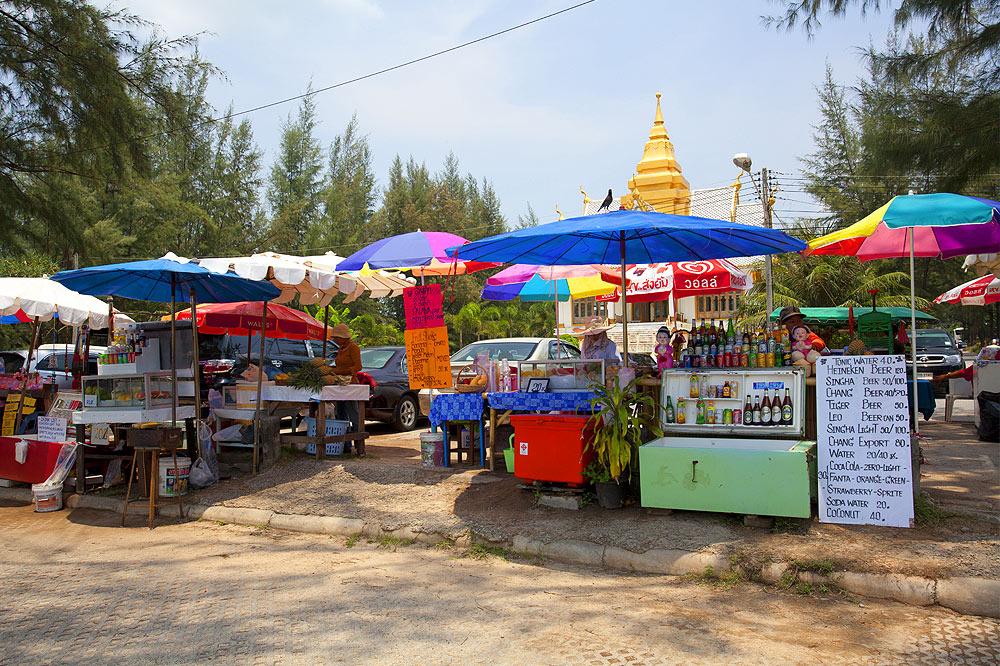 Getting to Surin Beach
Situated on the west side of the island, Surin Beach is just a short drive from Patong. The coastal road from Patong to Surin stretching over the island's many hills and past various cute little villages makes for a spectacular drive. If you don't have your own wheels then the views can also be enjoyed from the back of a Songtheaw taxi or tuk-tuk. Travel with other people and a Songtheaw will be your best bet; these usually are cheaper as normally you'll pay person, rather than having to hand over a large lump-sum fee.
The beach also located 20 minutes away from Phuket Airport (300 Baht in a taxi) and is easily reachable from Phuket Town.
Accommodation at Surin
The Surin area is becoming more and more upscale which in turn is driving up the prices. In low season, a room can be found for a reasonable 500 Baht (800 Baht in high season), but that's about as the cheap as it gets. For some of the luxury resorts and villas, prices are presented in US dollars as the price in Thai Baht inevitably contains multiple zeros. For example, some of the most exclusive resorts have rooms for $5,000-$6,000 per night which would convert to 150,000-200,000 Thai Baht! It is worth remembering that these kinds of places are real millionaire's paradises and amongst the most exclusive accommodation in the entire world. You'll find that the majority of upscale resorts don't have these heart-stoppingly expensive prices, charging more in the region of $100-$200 (3,000-7000 Thai Baht) per night.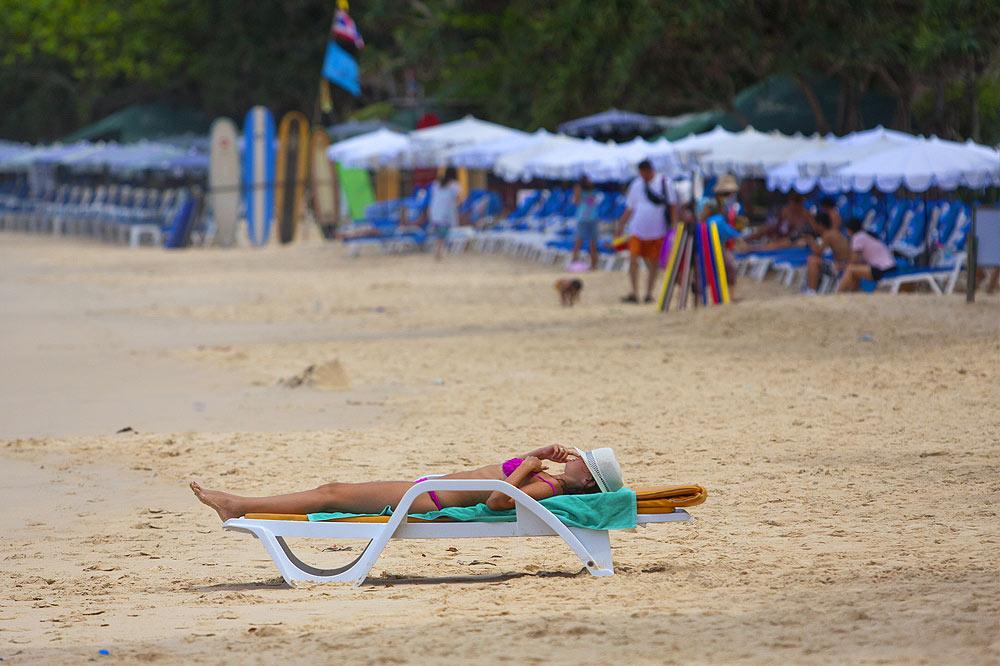 Accommodation in Phuket
Looking for villas for rent in Phuket? Check out our full list of villa rentals here.