---
Koh Sirey
Tropical Island Near Phuket
Set on a tiny offshore island connected to the Phuket mainland by a bridge, the village of Koh Siray was once a fishing port and still continues with the trade in the present day. One of the least developed areas of Phuket, although upscale residential development is now taking place, it's conveniently close to Phuket City but still offers a traditional, peaceful ambience and quieter white-sand beaches.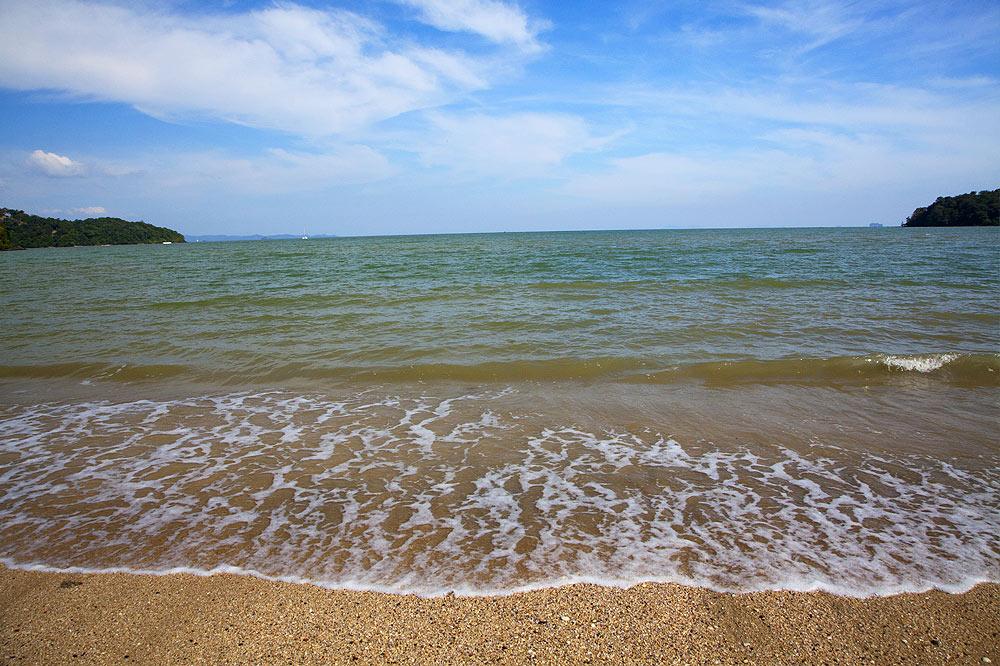 Set just 4km from Phuket Town, Koh Siray's pretty harbour is lined with colourful fishing boats and is backed by lush, tropical forested hills. Only around 30 per cent of the tiny island is flat land, giving perfect opportunities for hillside walking and hiking trails through unspoiled landscapes. The locals are proud of their unique environment and do all they can to preserve its natural beauty.
Koh Siray Fishing Village
The village is home to around 3,500 residents, and local businesses relate to the fishing industry. Phi Phi island is easily reached from Koh Siray, with many visitors choosing this route rather than taking a boat from Phuket Town.
The island's community work together with the headman to defend their village against drug use and encourage their young people to strive for a better quality of life. Innovations for visitors include a monkey-viewing platform where visitors can gather and feed the simian population with bananas and other favourite fruits. Unusually in a tourist area, Koh Siray is home to several residential shelters taking care of single mothers and their children, orphans and HIV-positive mothers with children.
Koh Siray Buddhist Temple
The local Buddhist temple, Wat Koh Siray, holds a massive image of the reclining Buddha measuring some 18m long, and is the heart of the community for religious occasions and festivals. Please note that if you want to take a photo of the reclining Buddha, a small 'donation' will be asked for by somebody working there. Whilst donations are a common practise at Thai temples, being asked for the money directly is not. Just consider it a small price to pay for what will be an interesting photograph for the holiday photo album. The Wat (temple) is set at the highest point on the island with its fabulous views over Phuket, the ocean and other offshore islands.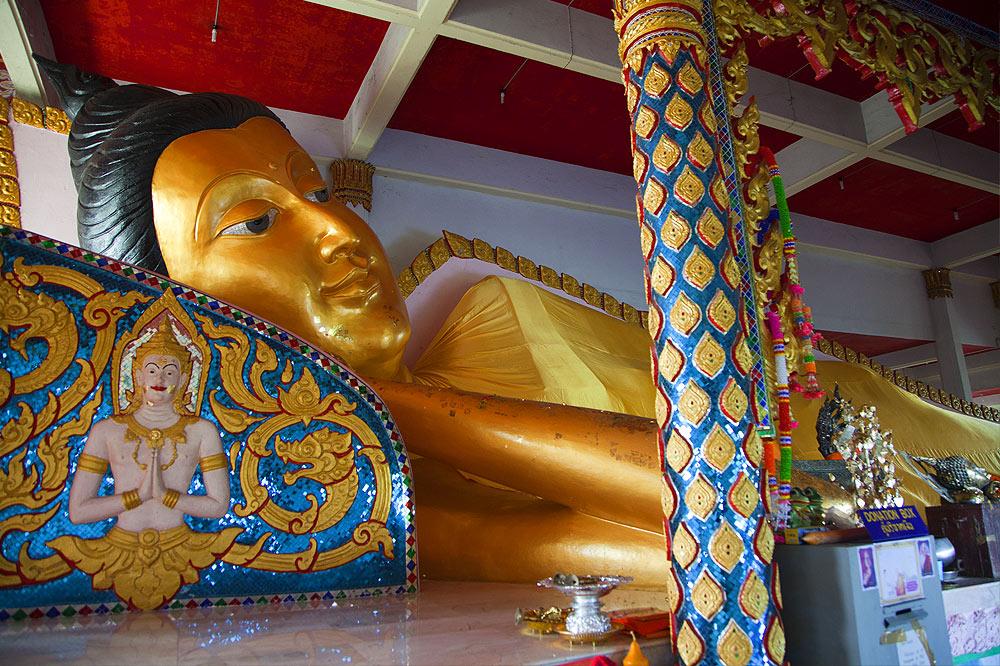 Monkey Spotting at Koh Siray
This quaint little place is well worth an afternoon or even a full day of your time, offering the getaway feeling of an island trip without the hassle of having to board a ferry. But the island also has a surprise up its sleeve that's not to be missed: wild monkeys!
When driving across the bridge that connects Koh Siray and Phuket Town, be sure to stop off and feed the monkeys all around the area, who are doing their best to guard the small island. The monkey area is well signposted and you can buy some fruit to give to with. Recent improvements for visitors to Koh Siray include a monkey-viewing platform for easier photo taking opportunities. Monkey feeding is much more popular over at Monkey Hill on the main Phuket Island, and the ones found at Koh Siray Bridge aren't very tame, tough they'll still happily snatch a banana from your hand with little thanks given!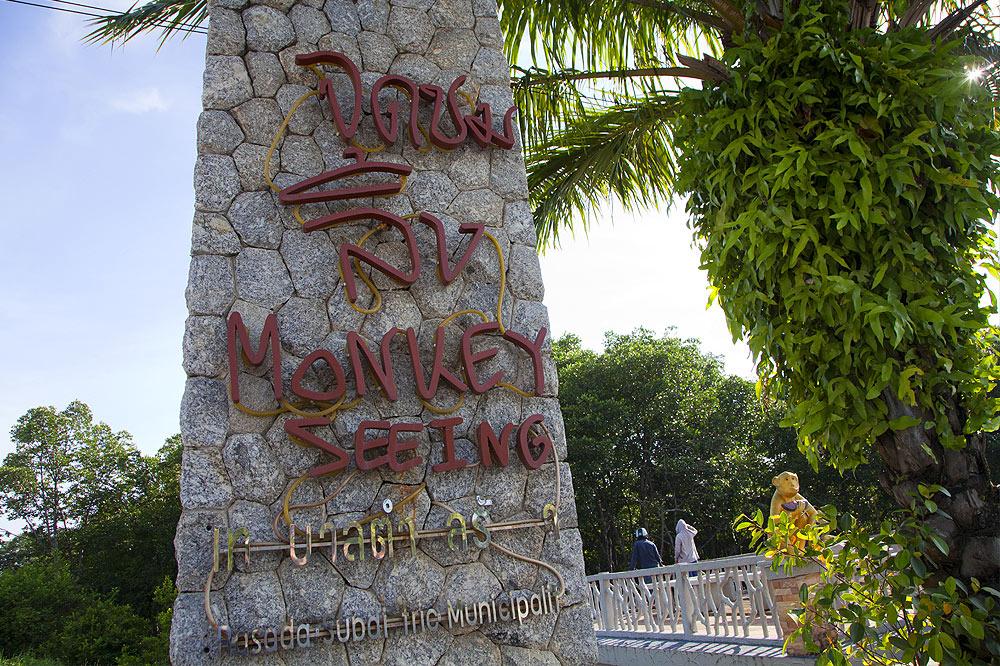 Nearby Accommodation
Places to stay on the tiny Koh Siray come few and far between. This is partly due to the fact that high rise development is discouraged by the locals and there has previously been a conscious effort not to over-commercialize the area. In addition, tourists already have a plethora of accommodation options in the nearby Phuket Town and surrounding beaches. One noteworthy resort, however, that is popular on Koh Siray is is the fabulous Westin Siray Bay Resort, which also has several fine seafood restaurants close by.