---
Phuket Butterfly Garden and Insect World
Butterfly Garden and Insect World
One of Phuket's most popular attractions is the fascinating Butterfly Garden and Insect World, conveniently located just north of Phuket Town. Entry is 300 baht with pickup from your villa included. Your first experience will be the educational area with its displays of massive spiders, scorpions, millipedes and other scary crawlers. Here is where you'll find all the information you need about butterflies, their habits and their amazing transformation to nature's most beautiful insects.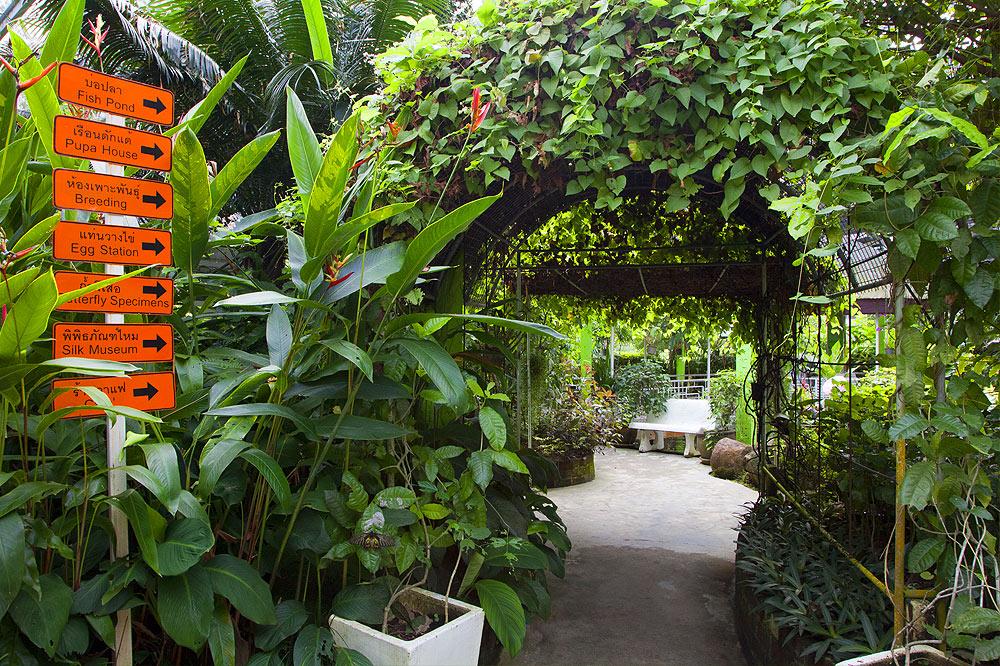 The Butterfly Garden itself holds hundreds of examples of colourful, fluttering beauty on wings, all safely enclosed in an outdoor covered space crowded with flowering bushes and tropical plants. Also here are live insects such as giant cockroaches, stick insects, crickets, centipedes and leaf insects. There's a fascinating butterfly breeding section which shows the real-life cycle of the insects from pupa through caterpillar to glorious butterfly. The Butterfly Farm usually can breed up to 8,000 butterflies per month. These can include about 30 different species of butterfly in total.
Butterfly Feeding
As you enter the garden, the staff will sometimes hand you treats for the butterflies to eat. One of their favorites is mashed up banana in a cup. As you enter, cup in hand, don't expect a swarm to descend upon you straight away. It'll take time for them to locate the food, and even if they do, they tend to be quite afraid of landing one spot for too long - so only the very lucky visitors get to have (probably) their first and only butterfly feeding experience.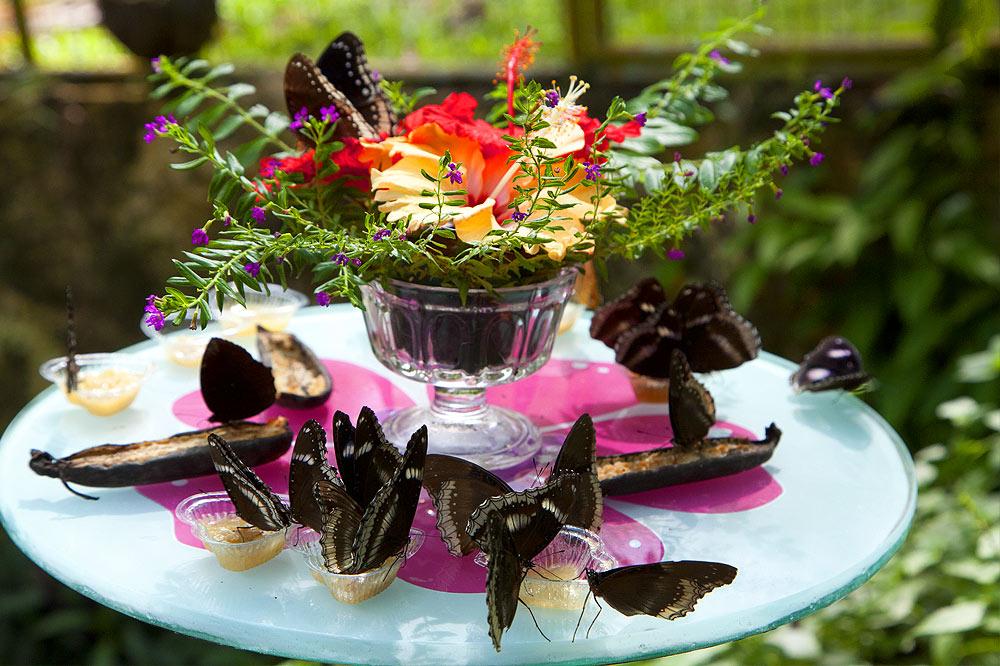 Beekeeping at Butterfly Garden and Insect World
Another important part of the garden is its beekeeping operation. Here you will find a long line of beehives containing working bee colonies. There are demonstrations of the process and the role of beekeepers in the survival of the species. Safety is paramount, with visitors accompanied by a beekeeper and safety clothing provided. The delicious honey produced here can be purchased and is simply delicious.
Silk Museum
The final attraction is a silk museum showing the life cycle of the silkworm, the history of the precious fabric and traditional spinning, weaving and dyeing techniques practiced in Thailand for centuries. Butterfly Garden and Insect World is one of the oldest attraction in Phuket, open every day between 9:00am and 5:00pm.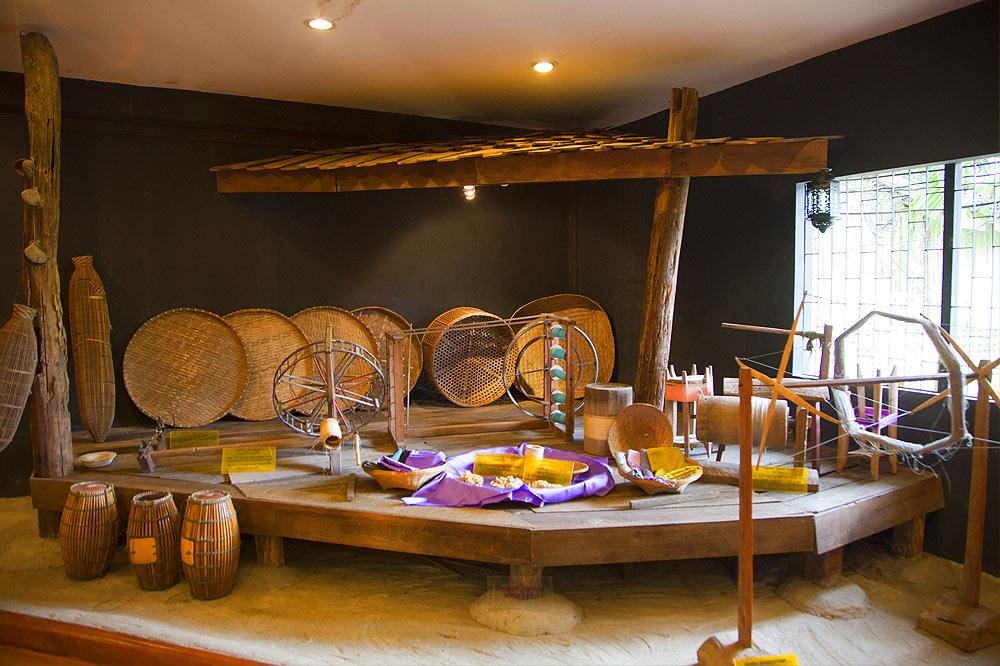 Originally opened in 1990, Butterfly Garden and Insect World has had a series of renovations and upgrades throughout its 24 year history. The most recent improvements really have modernized the centre, which now includes a fully stocked bar, restaurant and children's play area with a pool to cool off in. There's also a nice gift shop where you can find all your usual souvenirs (such as key chains, postcard and pencils) alongside some more unique natural artefacts, including framed butterflies and insects.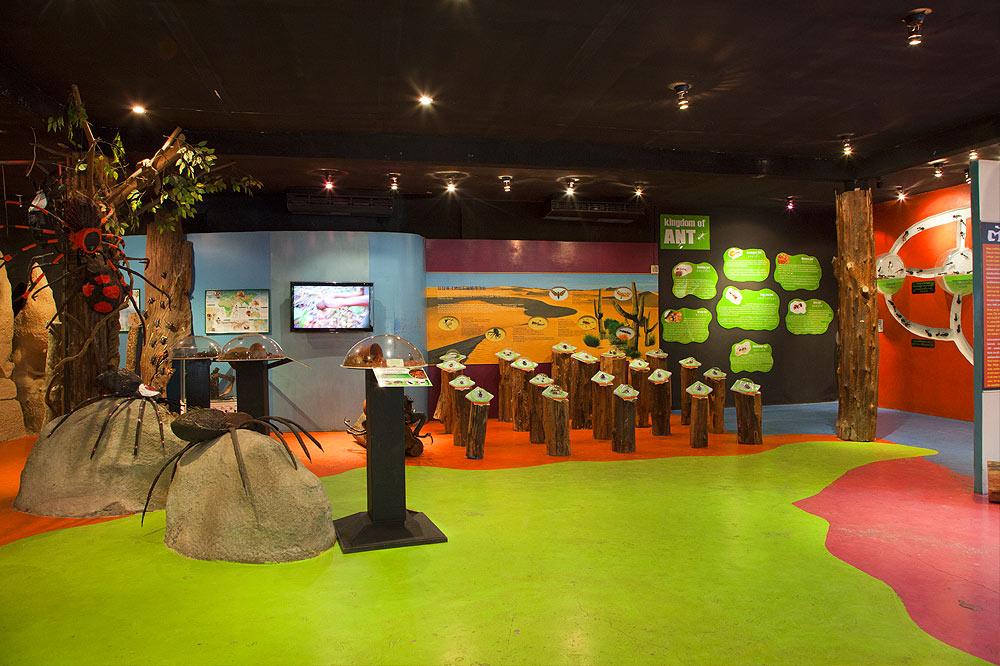 Finding Butterfly Garden and Insect World
Butterfly Garden and Insect World is located in Samkong, on Soi Paneung just off Yaowarat Road. The nearest landmark is Tesco Lotus Supermarket (Samkong). All taxis and Songtheaws should easily know the way as this is one of the island's oldest and well loved attractions.
Contact details: Mu 5 Soi Pha Niang, Thanon Yaowarat, Tambon Ratsada, Amphoe Mueang, PhuketTel. +66 7621 0861, +66 7621 5616
Accommodation in Phuket
Looking for a villa in Phuket? Check out our full list of Phuket villas for rent.