---
Chalong Temple Phuket
Chalong Temple, Wat Chaitararam, Phuket
95% of Thais are Buddhist, and there are 29 temples, or 'wats', on the island of Phuket alone. Definitely its most famous, Phuket's Chalong Temple is also its largest and has been welcoming visitors since the beginning of the 19th century. As such, it is a popular spot for tourists, so those seeking something serene might do well to look elsewhere for that.
Open from 7AM until 5PM, Chalong Temple is full of history and holds a special place in the heart of many natives of Phuket. The temple, known as Wat Chaitararam in Thai, was founded by two highly respected monks. Visitors will learn that these founders were definitely major contributors to the temple's colorful past.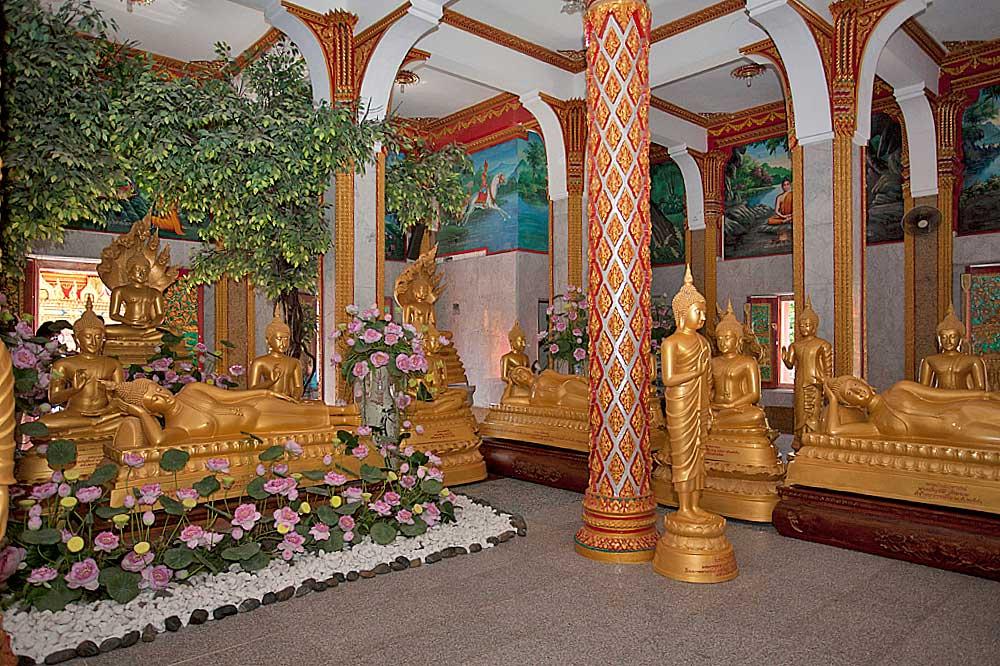 The temple has been a place of healing throughout its history. Two of Wat Chaitararam's former abbots were famed for their knowledge of herbal medicine. They are celebrated inside with two statues where local visitors ask to be healed. One of the monks, Luang Phor Cham, is believed to have owned a walking stick that was the conduit for his healing powers. Although not on view to the public, several believers claim that the stick has cured them of stomach pains.
Built on three floors, Wat Chalong Chedi is the newest addition to the grounds. The 60 meter tall structure shelters a fragment of bone that is said to have belonged to Buddha himself. Intricate paintings cover walls and ceilings, depicting scenes from the Jataka that tell of Buddha's previous lives. Visitors that climb all the way to the chedi's top floor can enjoy sweeping views of the entire temple grounds. Phuket's Big Buddha statue, a local landmark is visible in the distance.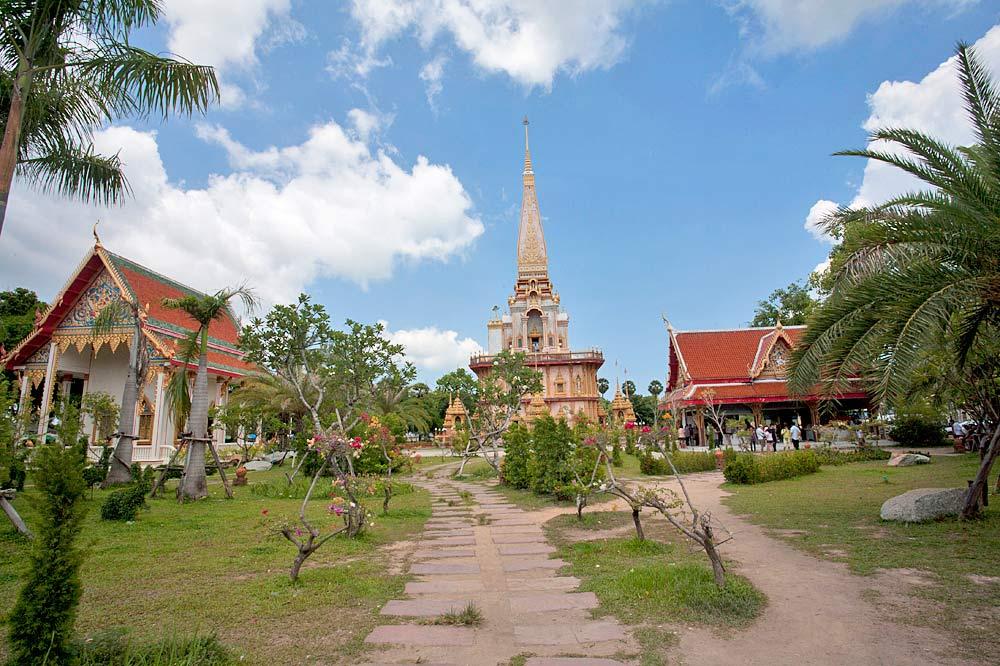 Officially named Phramahathatchedi-Jomthaibarameepragat, the Grand Pagoda houses Buddha's bone fragment, which visitors can see permanently displayed in a glass cabinet. The relic was brought over from Sri Lanka and placed in the chedi by HRH Crown Prince Maha Vajiralongkorn.
Locals often ask for winning lottery numbers and pray for good luck. They do this by placing small flakes of golden paper on statues of the monks inside and by offering lotus flowers to 'make merit'.
Now and again, loud explosions can be heard. These are firecrackers going off inside a construction that functions like a brick oven. Setting off the fireworks is another way for visitors to show their thanks after receiving a stroke of good luck.
One of the most significant Buddhist statues in Wat Chalong, Poh Than Jao Wat is located in the temple's Old Hall. Next to it is are two statues depicting an elderly local man named Grandpa Khee-lek who won the lottery several times after asking Poh Than Jao Wat for the winning numbers.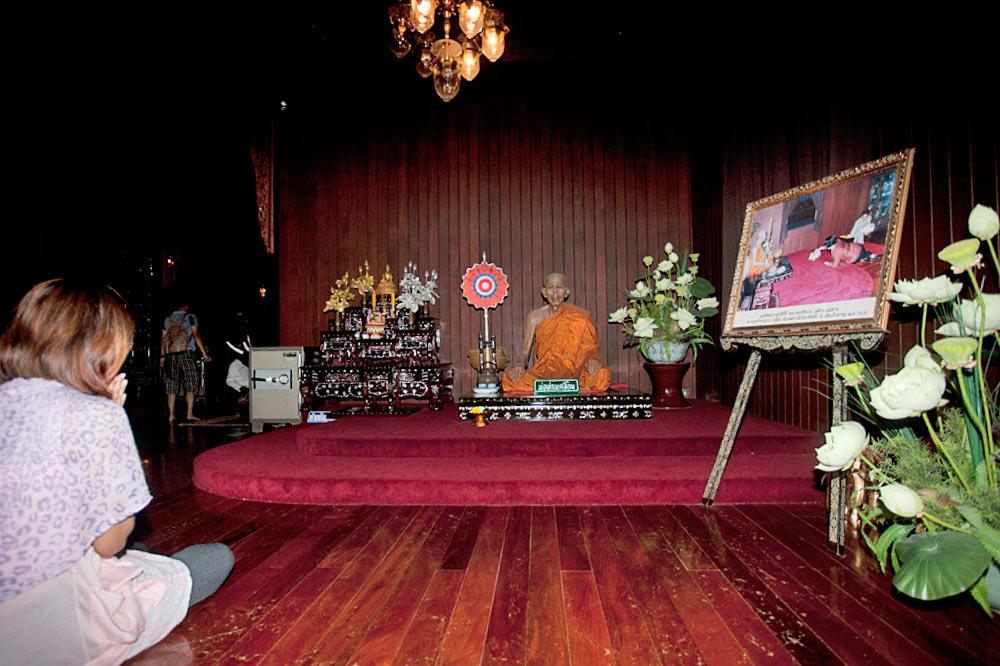 Outside the temple itself, a cluster of shops sell a smorgasbord of souvenir items to visitors. Further beyond the temple ground, another group of shops sell religious items. Occasionally, the temple is also home to a large fun fair with an abundance of food, games and loud stage performances.
It is important that visitors understand that while this is a tourist spot, it is a holy place as well, so you need to dress and act respectfully at all times. This means taking off your shoes when entering Chalong Temple's sermon hall and chedi. Officially, visitors should also wear clothing that does not reveal one's legs, chest, shoulders or stomach, although that rule has become slightly more relaxed in recent years.
Click to browse our fantastic range of Phuket villas and Phuket apartments for rent.