---
Phuket Orchid Farm
Phuket Orchid Farm
Located on a former tin mine, Phuket Orchid Garden & Thai Village has 4 restaurant pavilions, a playground for children of all ages, handicraft shops, workshops and a twice-daily cultural show at 11am and 5.30pm. This is a great chance to see displays of Thai martial arts and dancing. You will also enjoy a large orchid nursery with a number of exotic and rare varieties.
Inside the Orchid Garden, there's no escaping the beauty and just the shear amount of flowers on display. It usually takes around an hour or perhaps two if you're a keen photographer, to walk round the 1,600 sq metres of garden space. There is a huge variety of orchids for you to see and smell, including several types of brightly colored Mockaras.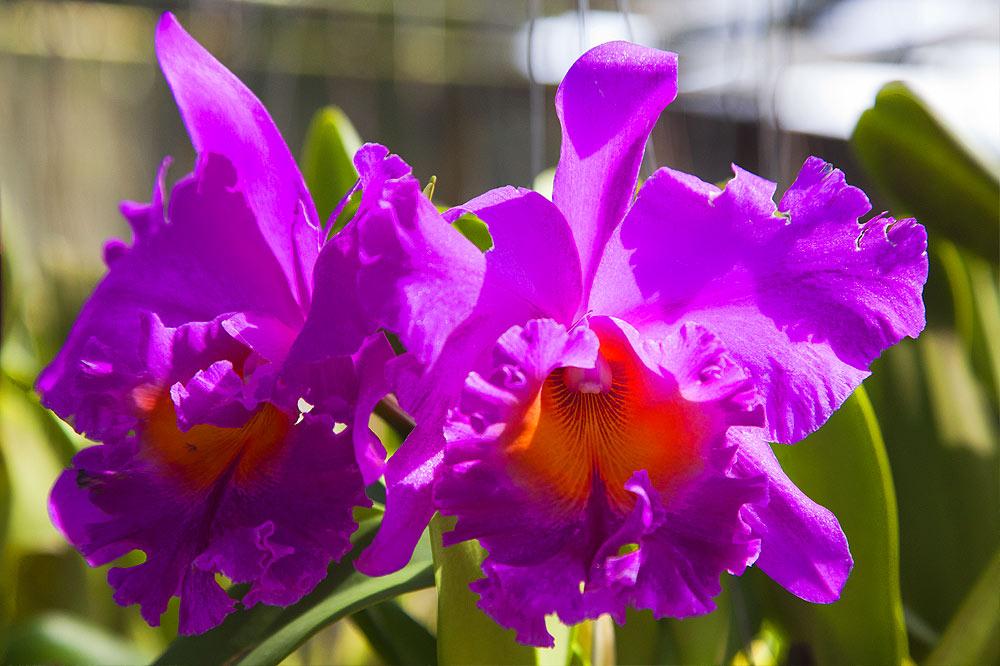 Buying Flowers at Phuket Orchid Garden
If any particular variety takes your fancy, just ask the helpful staff if you're able to purchase some to take home. To avoid disappointment, please appreciate that not all flowers on display are available to buy. If you're lucky enough to have your favorite in stock, you can buy a small box for 300 Baht or a large one for 500 Baht. Individual baby stems are also available for as little as 10 Baht per piece. All boxed flowers are marked with an appropriate quarantine sticker, allowing you to pass through custom controls with no problems (some countries such as Australia can be very strict when it comes to bringing in plants or food products from Thailand).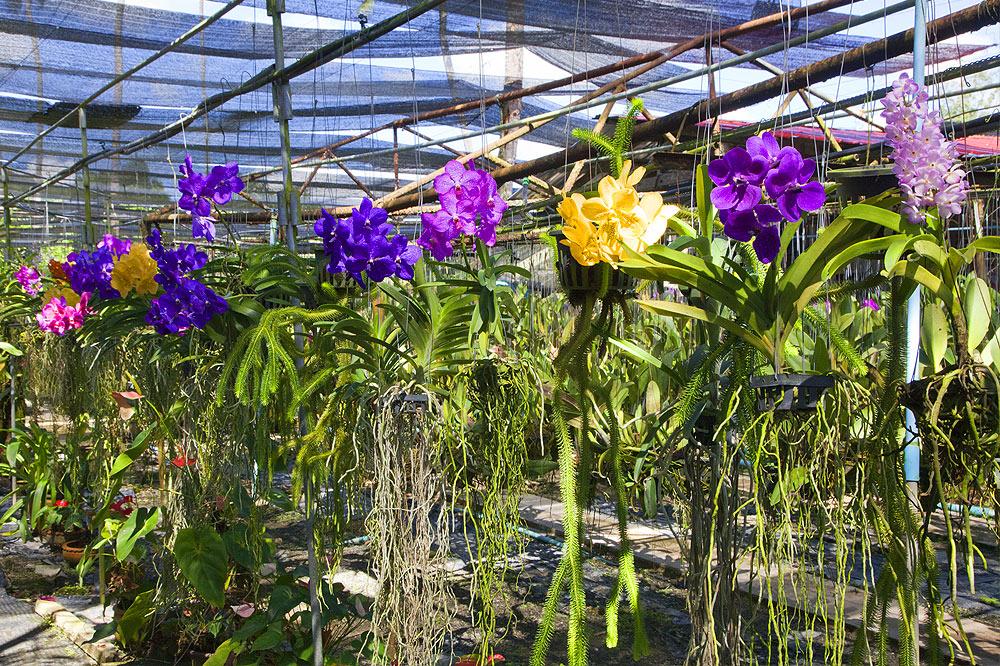 Phuket Thai Village
Step outside the Orchid Garden and you'll also be able to explore what Phuket Thai Village has to offer, meaning this is like two trips in one.
Their 45 minute cultural show, which runs twice a day at 13.00 and 15.30, includes traditional Thai dancing, Muay Thai Boxing, sword fights and a wedding display. It does seem like a bit of a mish-mash of all things stereotypically Thai, but if you're short on time and want to get a basic idea about Thai culture, you could do a lot worse. The highlight of the show is always the traditional Thai dancing which is becoming an increasingly rare sight on the Phuket. The unique style of body posture, along with the beautifully dressed Thai dancers and atmospheric music all combine together to make this quite a memorable experience.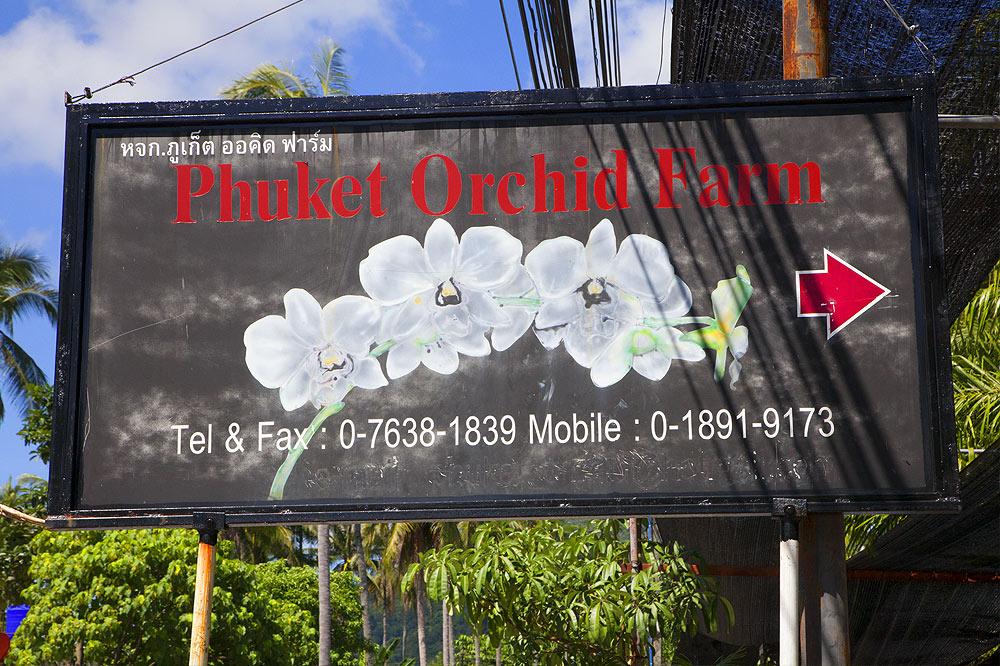 Elephants at Phuket Thai Village
Flowers and dancing is not all you'll find here. As a centre which aims to fully represent the rich culture of Thailand, it would be impossible to ignore the national animal of the country: the elephant. Rides are available around the complex and there's also a show in which elephants briefly demonstrate their logging skills and capabilities; a practice that was outlawed in the country many years ago.
Elsewhere you'll also find a handicraft centre in which visitors can observe and also take part in traditional Thai crafts such as pottery spinning, umbrella painting and jewellery making.
The centre is also a popular spot for weddings, so if you're about to Thai the knot, this unique cultural centre could be the perfect location!
Both the Orchid Garden and Cultural Village are open from 9am to 9pm every day. They're located next to one another at the north end of Phuket Town, just off Thepkasattri Road.
Contact details: Thepkrasattri RoadRassada, Muang Phuket 83000 Thailand
Tel: (66) 076.237.400
Email: [email protected]
Accommodation in Phuket
Looking for villas in Phuket? Check out our full list of villa rentals in Phuket here.