Attractions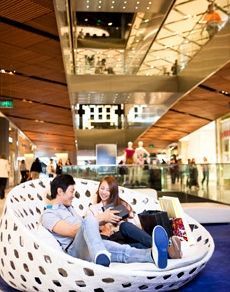 Attractions locations in Thailand
---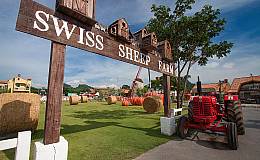 Enhance your family holiday in Pattaya with a visit to Swiss Sheep Farm Pattaya. There are all sorts of farm animals and great attractions for kids. You will not only have a great time but plenty of hilarious photos to bring home.
---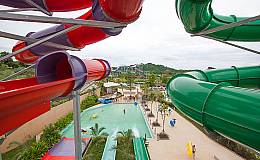 Get all the fun at the newest word-class water park in Pattaya. This is a MUST attraction for all water lovers, especially for families with kids. It is only a short drive from the center of Pattaya.
---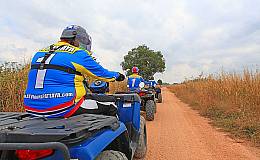 The best part about visiting ATV Pattaya Jungle Adventures is even if it's raining, you can still have fun… more fun in fact! Take advantage of the muddy trails that creates a boggy swamp which is the most fun on an ATV
---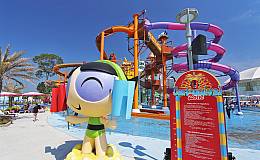 Enjoy the giant slides that you will have never ever seen before anywhere in Thailand. The first and only world-class water park with the world famous cartoon character theme, that every kid should not miss out on. It's only few minutes drive from Pattaya.
---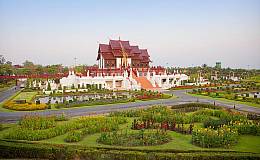 The Ratchapruek Garden is in wonderful open countryside 10km outside of Chiang Mai city centre. This Royal Agricultural Research Centre offers beautiful flower, plant, architectural and art displays.
---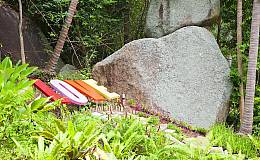 You don't have to be a total romantic, or wait until February 14th to visit the Valentine Stone on the beautiful island of Koh Samui because the park it sits in is open year round!
---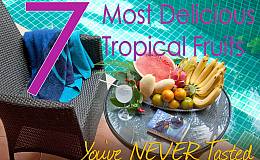 Imagine your tropical paradise. There's fruit there, right? Whether it's a fresh coconut juice, bananas straight from the tree, or a pina colada, exotic (and pungently sweet) fruits are one of the natural pleasures. But how many of these other fruits have tasted?
---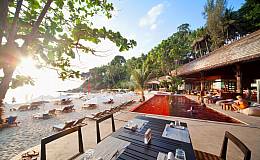 Cool tunes, hot DJ's, delicious dishes and drinks galore. Throw in a wonderful indoor area and a beachfront setting which has relaxation written all over it, and you have The Zazada Beach Club.
---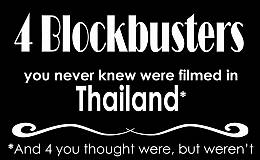 4 Blockbusters you never knew were filmed in Thailand *and 4 you thought were, but weren't. Thailand is one of the powerhouse movie makers in Southeast Asia, and it "stands in" for a surprising number of other locations. Number 4 will really shock you.
---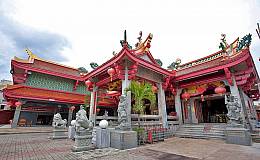 The oldest and most famous of the Chinese Temples in Phuket is Pud Jor Temple (aka Put Jaw Temple) and Jui Tui Shrine in Phuket Town. You can admire the intricate carvings, soak in the peaceful atmosphere, and even have your fortune told.
---