Beach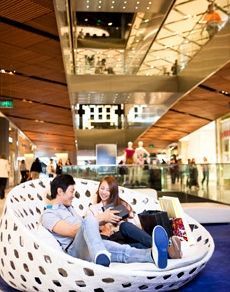 Beach locations in Thailand
---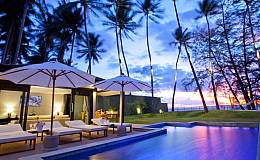 Nikki Beach Samui is one of the island's most exclusive beach clubs and resorts. Located on the pristine shores of Lipa Noi Beach, on the Western coast of Koh Samui, the stunning venue offers high-end accommodation, a luxury spa, first-class dining and a chic beachside nightclub.
---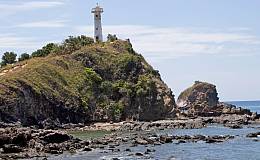 Located at the southern tip of the island, Mu Koh Lanta national park is a natural wonderland. Reachable by dirt road or boat, it's home to two stunning beaches, an abundance of wildlife, and, of course, the Koh Lanta Lighthouse.
---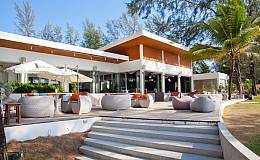 Bliss Beach Club blends elegant, sophisticated service with the gorgeous atmosphere of Bang Tao Beach. It's the perfect place to sunbathe, lounge, or watch the sunset with a signature cocktail and dance the night away.
---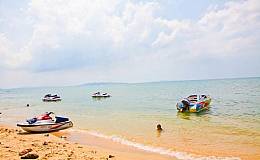 Dongtan Beach is one of the cleanest and most relax ed beaches in the Pattaya area. This 265 metre stretch of sand is part of Jomtien's main beach, an d is known worldwide as a "gay beach," welcoming to all.
---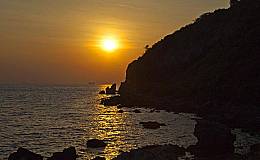 The Island and sea around Samaesarn is a hands-on study in conservation. You can have a true, natural experience of real Thailand – corals, sea turtles, and rare plants – while learning at the same time.
---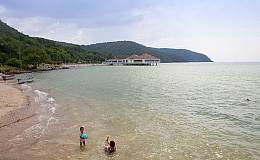 Toei Ngam Beach is located in the Thai Royal Navy Headquarters town of Sattahip. This beautiful beach is their responsibility, and the commitment they give will be very evident to all who visit.
---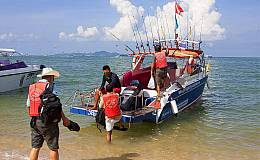 A Pattaya visit is not complete without a boat trip to some nearby islands. Take a break from the go-go-go pace of Pattaya to enjoy a daytrip – here is the most popular "3 Islands" option.
---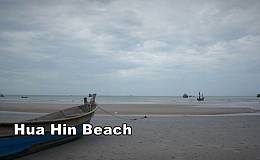 Hua Hin is very popular with Thais taking a weekend break from Bangkok, where they come to relax on a selection of quality beaches in and around Hua Hin.
---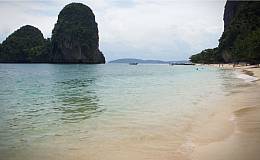 Railay Beach is known far and wide across the nation as one of Thailand's finest non-island beaches, located near to Ao Nang in Krabi Province.
---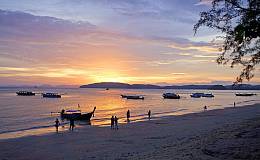 Ao Nang is Krabi's most popular tourist destination with a great choice of International and Thai restaurants, a cool nightlife scene and some of the most beautiful beaches in the region.
---