Attractions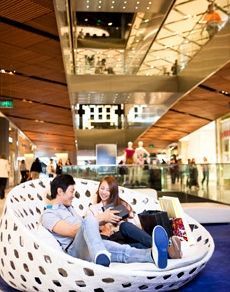 Attractions locations in Thailand
---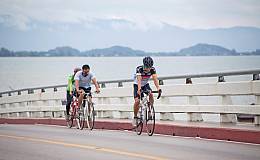 Located just east of Pattaya and Rayong, Chanthaburi is a cyclist's paradise. With dedicated bicycle lanes, gorgeous scenery, and plentiful beaches, it's a daytrip you'll never forget.
---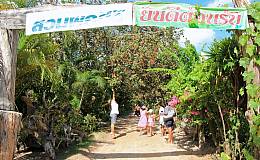 Rayong province is a major fruit growing area, and for those interested in experiencing an interesting day out, and tasting some delicious tropical fruits, a tour of the orchards is the way to go!
---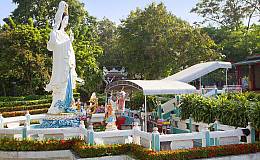 Set in beautiful gardens, Wang Sam Sien features Chinese antiques and structures that include statues and reconstructions. It is located close to Wat Phra Yai (The Big Buddha) in Pattaya, and the two together make a memorable daytrip.
---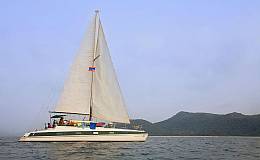 A trip on the ocean is an unforgettable way to spend some time while holidaying in Pattaya, and a trip on a catamaran such as the Manora is a perfect way to do this.
---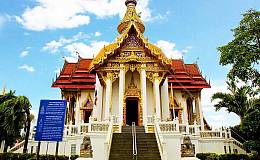 Wat Chai Mongkol is one of the most central and easily accessible temples in Pattaya. This former private monastery has been designated as a Royal temple, and is the area's most important centres of worship.
---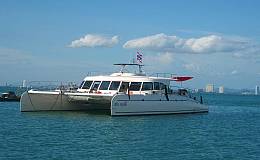 The Serenity Catamaran is a beautiful 71 foot luxury vessel with 4 comfortable en-suite cabins. It is truly stunning, with international safety standards, and yours for half-, full-day, or 2-hour sunset cruises off Pattaya's coastline.
---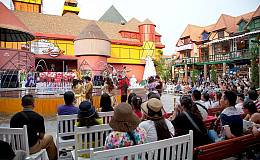 Mimosa Pattaya is a lifestyle mall which offers something for everyone. Shopping galore, restaurants, a romantic zone, Funland, and the wonderful Mimosa show, which takes place several times each day.
---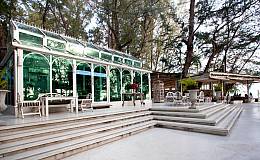 Stunning setting, stylish décor and seafood to savour. The Glass House Restaurant in Pattaya gives all three. Bordering Sai Thong Beach, it serves meals to remember in the most relaxing and romantic surroundings.
---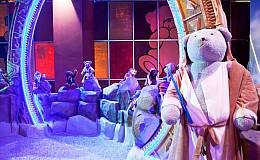 The Teddy Bear Museum is a great place for kids, and kids at heart, too. It is another of Pattaya's ever growing number of family attractions and should keep everyone entertained. Don't forget your camera!
---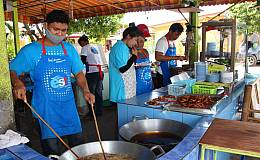 For the adventurous diners amongst you, Som Tum, which is a hot and sour Papaya salad with fresh prawns must be tried, and when in Pattaya there is no better Som Tum experience than at Som Tum Pa Mon.
---