Attractions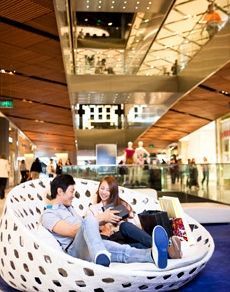 Attractions locations in Thailand
---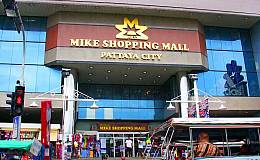 One of the oldest and most popular shopping centers in Pattaya, Mike's Shopping Mall is located on Pattaya Beach Road between Walking Street and Central Festival. From sporting goods to handicrafts and food courts, Mike's has it all.
---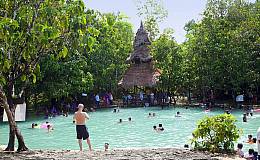 Emerald Pool in Krabi is a large green lake that is ideal to take the kids when on holiday in Thailand.
---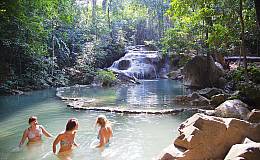 Known as one of the most beautiful waterfalls in Thailand, Erawan Waterfall is located in Kanchanaburi, which is also one of the most scenic places in Thailand, ideal for a visit if you are holidaying in Bangkok.
---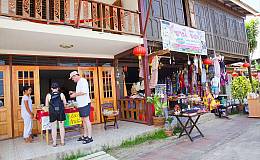 When in Koh Lanta, you must visit Koh Lanta Old Town to get a real feel for the local people and their culture and history.
---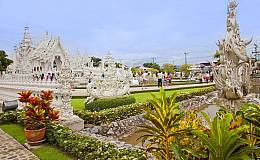 Chiang Rai is a great place for those who love culture and the great outdoors. Check out our itinerary for the most memorable day-out in Chiang Rai.
---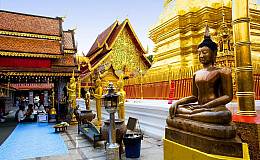 Doi Suthep Temple is one of Chiang Mai's most popular and sacred places of worship, positioned at the top of a tall mountain with stunning views.
---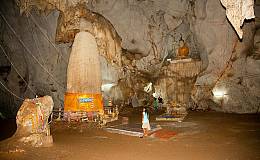 This little-known cave is a very spiritual place basking in peace and tranquility. Take a visit to the caves and enjoy the atmosphere and peaceful surroundings.
---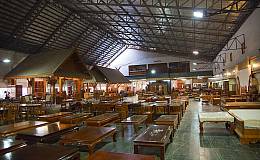 Arts and crafts really are Chiang Mai's forte. Chiang Mai Sudaluck Wood Carving is the place to find the best handmade wooded carvings, created right before your eyes.
---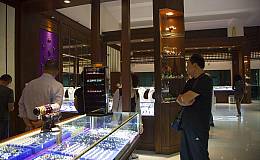 P. Collection is a Silverware Manufacturing factory shop located in Chaing Mai. If you are looking for the best handmade silver products in Chiang Mai, except no substitute.
---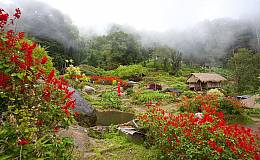 If you want to enjoy the authentic experience of a hill tribe village, Chiang Mai is the place to be, especially at the Doi Pui Hmong Village.
---