Attractions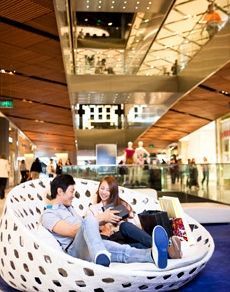 Attractions locations in Thailand
---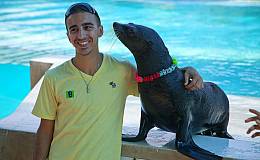 For a vast array of animal shows, a tiger zoo and an aquarium, Samui Aquarium and Tiger Zoo is a fun filled day for you and your family on your holiday in Koh Samui.
---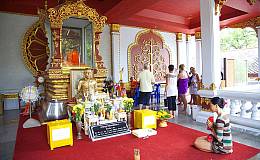 The Mummiefied Monk in Koh Samui is located at Wat Khunaram and is the mummified body of a monk from 30 years ago that is still amazingly preserved today.
---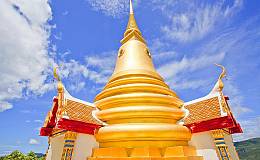 Nestled in a hillside location next to Chaweng, Khao Hua Jook is an awe-inspiring temple in Koh Samui. For a better and more meaningful understanding of Thai culture and religion, this is a very nice place to visit.
---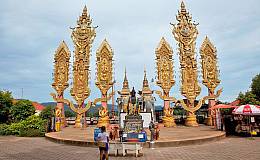 The Golden Triangle has long been a mystical place in Asia. As the point where 3 countries meet - Myanmar, Thailand and Laos, you can sit on the banks of the Mekong and see 3 different countries without moving an inch.
---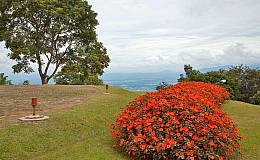 If you want to explore one of the tallest and most beautiful mountains in Thailand, Doi Tung at Chiang Rai really makes for a beautiful and fascinating experience.
---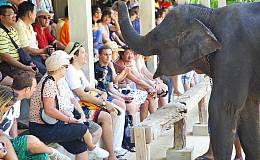 Namuang is one of the most stunningly beautiful parts of Samui, situated on the south-east of the island. If you are on holiday with your family, a visit to Namuang Safari Park will ensure you are popular with your children for the rest of the holiday, at least.
---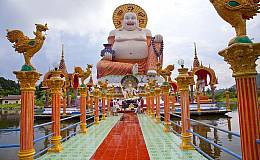 Suwannaram Temple, also known in Thai as Wat Plai Laem, is one of Koh Samui's more popular Buddhist monuments and well worth a visit if you enjoy colorful cultural sites.
---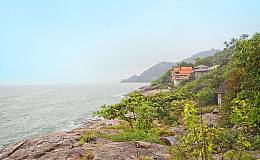 If you love viewpoints and want to see an elevated view of Samui's wondrous jungle terrain and surrounding waters, Lad Koh Viewpoint, also known as the Zenith Viewpoint is just 2km from Chaweng, and well worth the trip.
---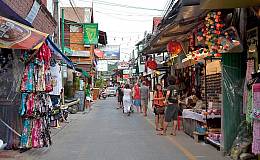 Fisherman's Village in Samui is located in the Bo Phut area of the island on the northern coastline and is home to a great selection of restaurants, bars and shopping options.
---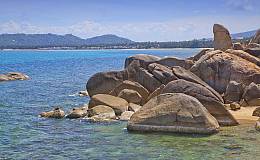 Famous for its more hedonistic formation and appearance, Hin Ta and Hin Yay, also known as Grandfather and Grandmother Rocks are one of those famous places that everyone who visits the island should see.
---