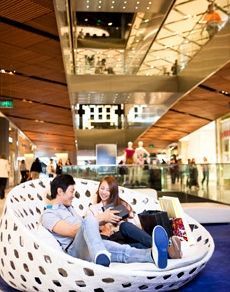 Free things to do locations in Thailand
---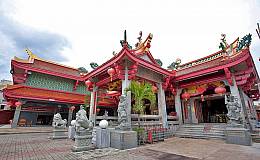 The oldest and most famous of the Chinese Temples in Phuket is Pud Jor Temple (aka Put Jaw Temple) and Jui Tui Shrine in Phuket Town. You can admire the intricate carvings, soak in the peaceful atmosphere, and even have your fortune told.
---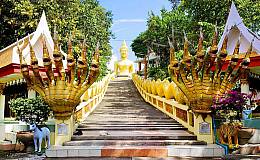 Located at the summit of Pratumnak, Big Buddha Hill is a must visit attraction for holidaymakers. Some of the views looking out across the Gulf are breathtaking.
---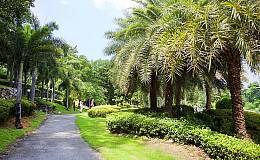 If you like a multi-purpose facility that is a garden, park and fitness area rolled into one, then Suan Chalermprakiat in Pattaya is ideal for you.
---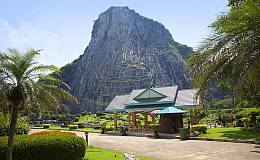 The Buddha Mountain, also known as Khao Chi Chan is located outside of Pattaya near to Sattahip and Bang Sare, within close proximity of Silverlake Vineyard and is one of the region's most visited attractions.
---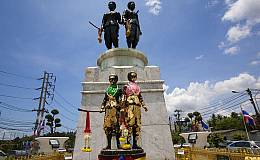 The Phuket Heroine's Monument at Thalang is a symbolic image that celebrates one of Phuket's most historical stories regarding two sisters who helped to galvanize the local Phuket people to fend off a Burmese invasion.
---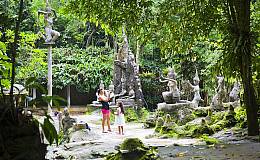 The mysterious world of the Tanim Waterfall Magic Garden is a haven for those who enjoy tropical nature at its finest. You, your traveling partners or your family will have a great time exploring the gardens.
---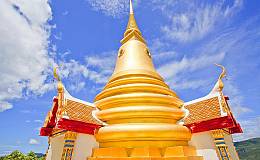 Nestled in a hillside location next to Chaweng, Khao Hua Jook is an awe-inspiring temple in Koh Samui. For a better and more meaningful understanding of Thai culture and religion, this is a very nice place to visit.
---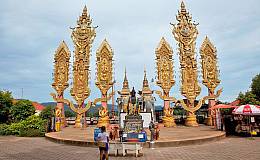 The Golden Triangle has long been a mystical place in Asia. As the point where 3 countries meet - Myanmar, Thailand and Laos, you can sit on the banks of the Mekong and see 3 different countries without moving an inch.
---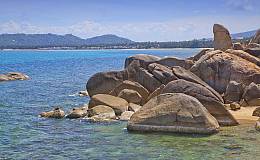 Famous for its more hedonistic formation and appearance, Hin Ta and Hin Yay, also known as Grandfather and Grandmother Rocks are one of those famous places that everyone who visits the island should see.
---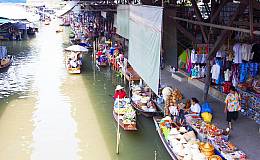 Them most famous market in Thailand, the Bangkok Floating Market is a place where every holidaymaker to the country should visit at some point of their trip.
---