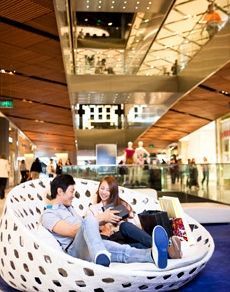 Golf Clubs locations in Thailand
---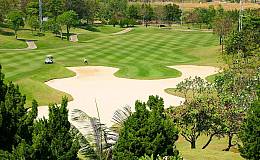 Are you looking for that ultimate golf holiday experience, where the planning has been done for you and you can spend one glorious week just working on your handicap and hanging out with your mates? Executive Golf Tours has partnered with Thailand Holiday Homes to make your dreams a reality.
---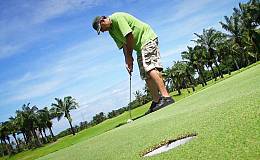 Mountain Shadow Golf Club is one of the best value-for-money golf courses in the Pattaya region. Play a round here and you won't be disappointed.
---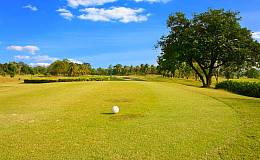 Phoenix Golf and Country Club is located at Huay Yai, just a 20-minute drive from Pattaya. This beautiful tree-lined course is popular with Pattaya holidaymakers and locals alike.
---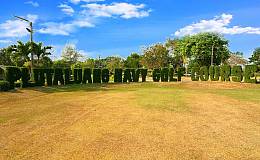 Plutaluang Thai Navy Golf Club is one of those very affordable golf courses that is popular with visitors to Pattaya. Located near to Rayong, this interesting course is probably best known for its 'Lighthouse Hole'.
---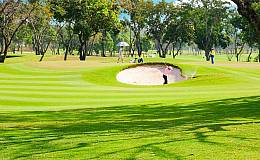 Siam Country Club Golf Course is the most well known and desirable in Pattaya. Known for hosting LPGA tournaments and with two courses - The Plantation, and The Old Course, if you are a keen golfer, this will be the experience of a lifetime.
---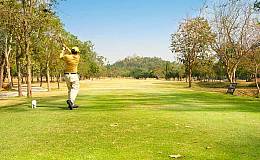 Bangpra International Golf Club really is set in a beautiful jungle environment with some of the most stunning wildlife you can imagine. Trees line every part of this challenging yet enjoyable course.
---

Burapha Golf Club is one of the most popular golf courses in Pattaya, and with 36 holes at your disposal, this is a golf lovers' paradise.
---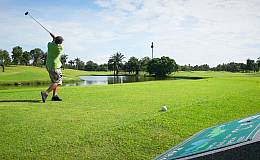 Crystal Bay GC is a quality Pattaya golf course with 27 holes, which is also a challenge for both high and low handicappers who can battle their way around this very enjoyable tree-lined course.
---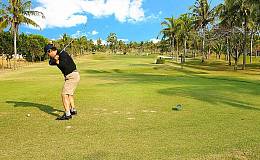 Eastern Star Golf Course is located in Bang Chang, on the way to Rayong. This very affordable golf course is perfect with high handicappers and those who enjoy a great value for money round of golf.
---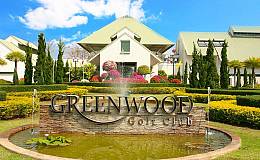 Greenwood Golf Club is well known for its great value for money prices. If you are looking for some of the best value for money golf in Thailand, then look no further!
---